This extension has advanced product filtering in the opencart administration section.
This extension can do many things without having to enter the product detail.
By clicking on the small image of the desired product, it can display all product images with their original size.
List special and discounted products.
It allows searching with the product options you choose.
IMPORTANT:
This is trial version.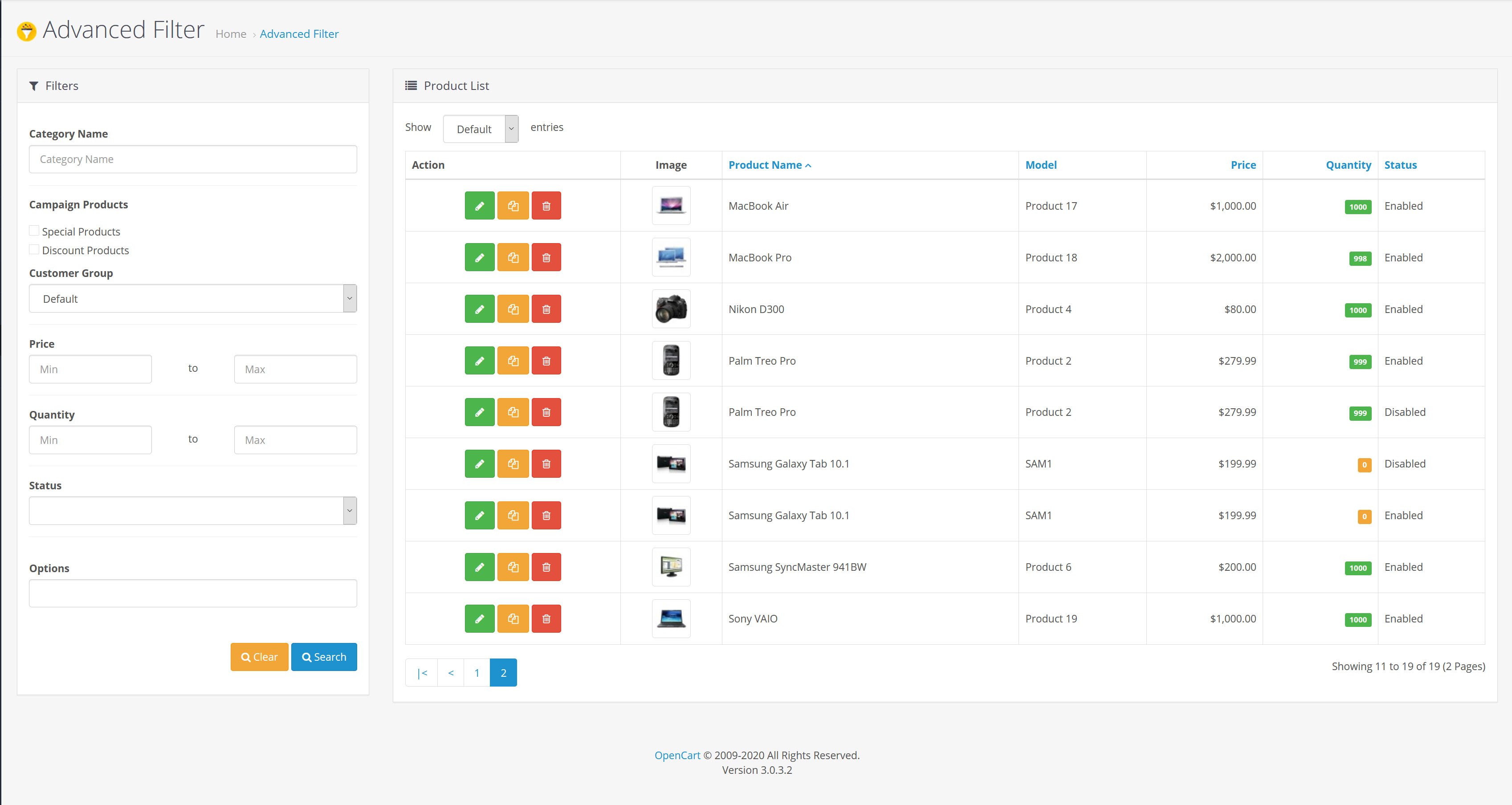 Username: demo
Password: demo