X-Notice is an advanced module that lets you display any message/information/notice to your customer depending on the various rules. It also allows you to restrict placing an order until it meets specific criteria.
* Display dynamic notice/information/warning with dynamic price information
* Restrict the notice based on different rules e.g. order total, products, currency, etc.
* Stop the checkout if the condition does not meet. Restriction can be a page redirection OR disabling the checkout button.
* Different type of layouts - Sticky, Popup, and Error/Warning
* Custom Layout
* Multi-Lingual
* Unlimited Notices
* Compatible with any theme
* Marquee text is supported
Demo
Site:
Click Here
Admin:
Click here
Login: demo/demo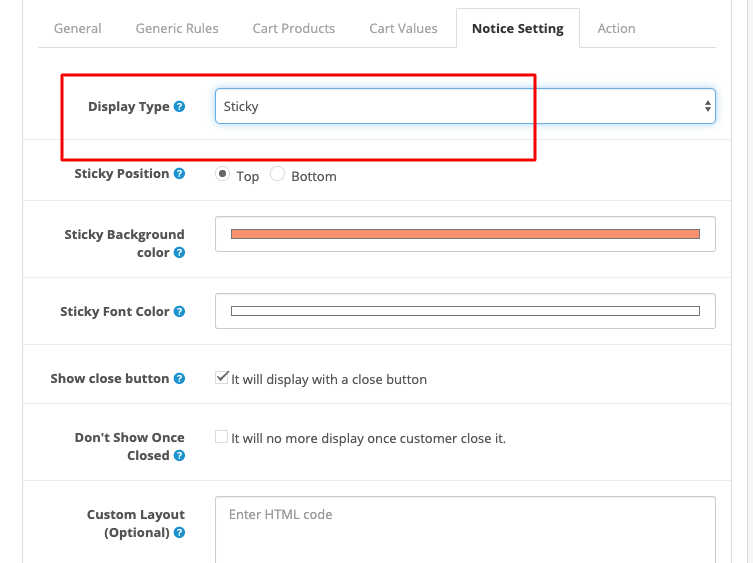 Restriction Example:
1. Restrict the order if the cart contains more than 2 items for certain products.
2. Restrict the order if the cart contains any restricted products to certain zones
3. Restrict the order if the cart total does not reach a certain limit
4. and so on.
What customers say about X-Notice