TMD OpenCart Multivendor Purchased Order Extensions Overview
=======================================================================
It allows you to easily coordinate your purchase orders with your supplier directly from your administration panel. Skip the hassle of manually submitting your purchase orders to your supplier.
This system is essential for OpenCart eCommerce store that has multiple suppliers and manages large or small inventory.
This extension simplifies the purchase order creation and management process in a logical and methodical fashion that makes the process more effective and reduces the communication gap.
The most useful feature of this extension is the one-click Purchased Order generation. It makes supplier order management easier for the website owner and also lets you create purchase orders manually by picking suppliers and their products yourself.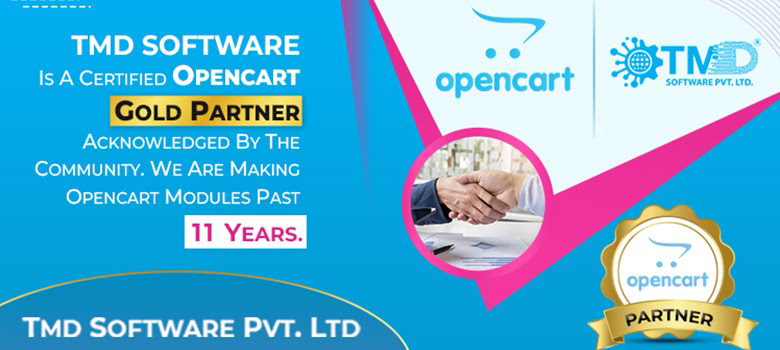 Purchased Order For Supplier Directly From OpenCart Admin
=========================================================================
This extension lets the supplier connect with to TMD multivendor module. It has many inbuilt features that help the website owner to send purchased orders to suppliers and set status and other things.
Admin can set payment status, link with their products(existing), create a purchased order for them. It also lets admin set payment terms for individual suppliers.
OpenCart multivendor purchased order extension helps supplier list account information, latter it can use to make payment for supplied products to your site.
Here is a complete feature list of purchased order extension.
✔ Supplier list.
✔ Link Supplier to Products.
✔ Create Purchased Order.
✔ Set Payment Status.
✔ Set Payment method.
✔ Set Account Information.
✔ Payment Term.
✔ Works with TMD multivendor.
Add Suppliers And Account information
=============================================
This extension has the option to add unlimited suppliers.
Admin can save supplier name, company name, email address,
phone no. website, GST number, and address. This supplier information will be used to link their products.
It is easy to link the products and it's options to existing suppliers in the admin. Admin enters the cost of the product and its option separately. Select the supplier from the dropdown. Here are steps to add supplier and linking products
Create A New/Edit Supplier
✔ Go to Vendor Menu -> Select Purchased Order
✔ Click on supplier -> Add new Supplier
✔ Enter the supplier information and save.
Link Supplier To Their Products
✔ Click on Supplier To Link Product -> Add new Product
✔ Here admin can select the supplier by searching by their name.
✔ The vendor automatically applied.
✔ Select the product by searching by name.
✔ Enter the cost of the product.
✔ If the option available for the product. Admin can enter the cost of the option.
Create Purchased Order, Update Payment Status, Send To Supplier And More
====================================================================================
This extension has an advance the purchasing order process.
OpenCart purchased order for multivendor module consist of essential fields like supplier name, invoice no, reference no, order date, payment due date, selection of products, and another thing.
Admin can preview previous generated purchased order having all the information and check, and change the status of payment any time. Also, Admin can send the purchased order invoice to the supplier, make the payment manually.
Multivendor purchased order for OpenCart extension lets you download the invoice in PDF and select the print option to print on paper.
Create Purchased Order
✔ Click on the purchased order menu.
✔ Select the supplier name, enter invoice no, and reference number.
✔ Order date, payment due date, select the currency.
✔ Select the products, select the payment term.
View Purchase Order And More
✔ View it by clicking on the eye icon.
✔ Admin can manually mark the payment status complete.
✔ Send the purchased order to the supplier email.
✔ Print or PDF download.
✔ Change the payment status.
✔ Edit the purchased order.
Add Payment Information, Terms, Account Information
==========================================================
This extension is a complete package of the supplier's purchased order. OpenCart admin gets the option to add payment information that the supplier accepts.
Admin can set the payment status of the supplier and set the stock YES/NO.
Enter the payment method for the supplier they select and payment terms.
Admin can save the bank account and other payment information from the supplier.
You Must Need To Buy Multivendor Module First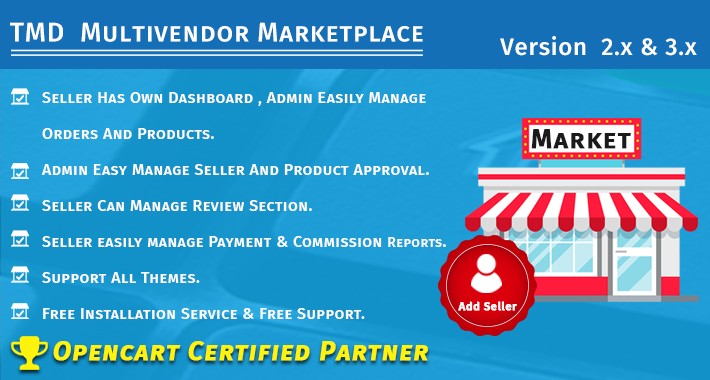 Supports OpenCart 2.x and 3.x versions
================================================
TMD made this module to work on OpenCart versions 2.x and 3.x versions. OpenCart purchased order for the multivendor module can be easily installed via the upload module section in admin, on your website. Because
This module uses OCMOD. Which does not overwrite core files. It also works with could based online websites.
Our all modules, extension, and themes are plug and play.
Just install and you are ready to use them right away.
Support
====================
Check out our demo or write to us for any query you just have in your mind. Got pre-sale questions or have questions about support. Please create a ticket. We will help you to get it working.