Description
This contribute SMART TIMESLOT PLANNER as Opencart plugin to allow store admin to management their delivery date and time slot each day effectively. This module was not like other module, it has embedded most smart features which nearly intangible and easy to use. In addition, the system also integrated with Google Map API to automatically help you plan your best route daily for better efficiency.
Main Features
Nice date and time slot interface at checkout page
Flexible delivery date and maximum time slot to configure
Own calendar day for maximum available schedule date
DayOffWeek an Holiday Configurable
Advance Same Day Delivery Option
Smart Customer Order Reschedule Delivery date and time
Date disabled automatically when the day is fulfill
Configurable buffer hours time slot when same day delivery mode is turn on
Orders place on Google Map automatically
Plan own best delivery route daily through Google Map
Fully integrated with existing OpenCart file types configuration
Fully integrated with Journal3 theme supported
Require to enable Google API Key from Google Cloud Platform
Multi-languages support (self translation)
Newly Added (Hot features)
Google Map IA: This feature will utilize google map to plan the best route and duration to target destination.
GMIA SOOSPTT : Best shorter path to target destination
Data Export : Save as excel sheet and printout to ease for delivery guys navigation
Example
Store Resource and Availability
Store Delivery Hours : 9am - 8pm
Store Own 2 Vans for delivery
Scenario
Customer A : Distance from store 120km, Duration : 1 hour
Customer A will be given delivery time slot at 10am (Van A).
Next Customer B : Distance from store 168 km, Duration: 1 hour 40 mins (Van B)
Customer B : Distance from Customer A 48 km, Duration : 20mins (Van A)
Customer B will be given timeslot 10:20am(VAN A) & 10:40am(Van B).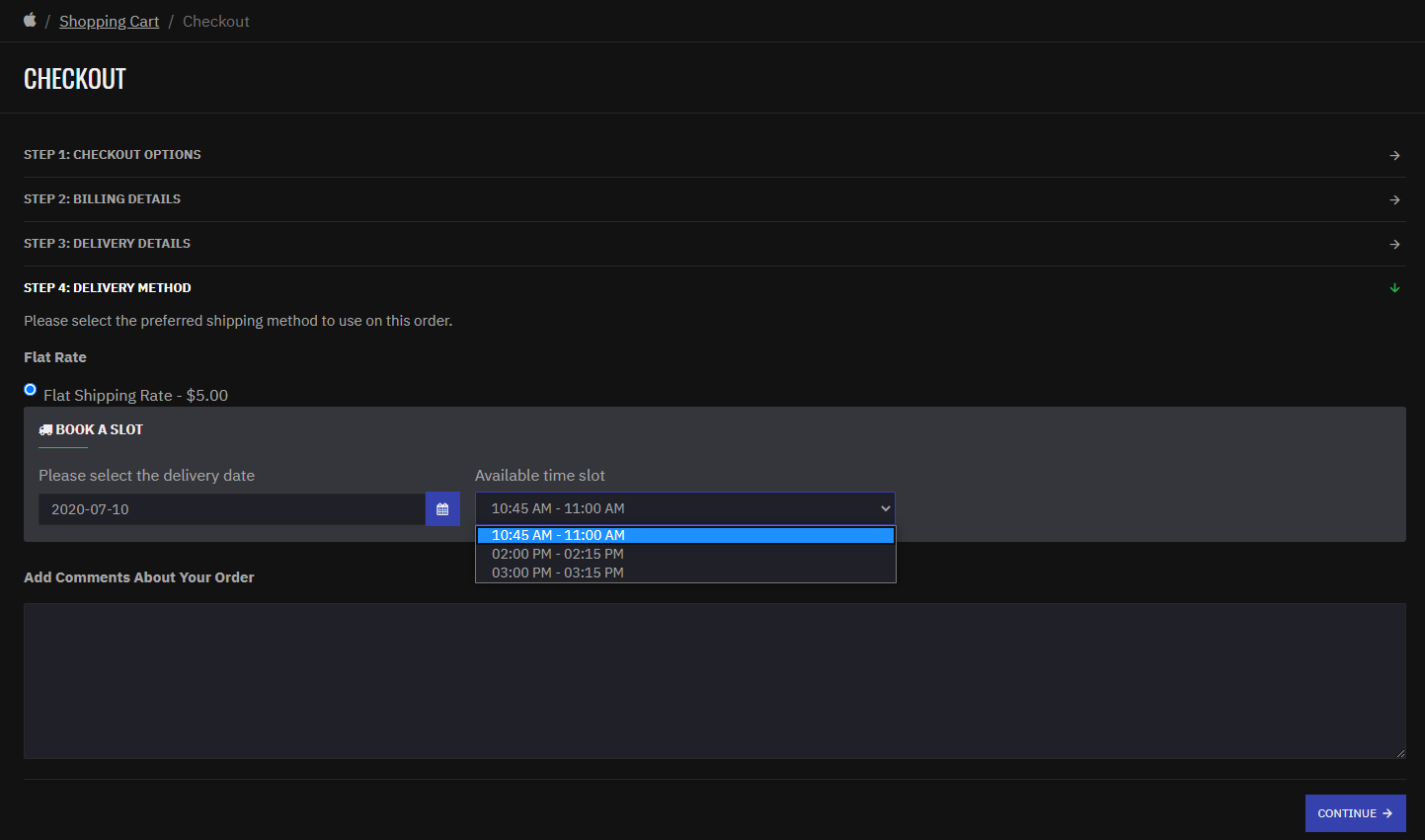 If
GMIA SOOSPTT
option is enable, customer will be given timeslot 10:20am which using Van A for delivery only, this is because the travel times and distance is much shorter and closer from customer A location.Much cost effective utilization in long term.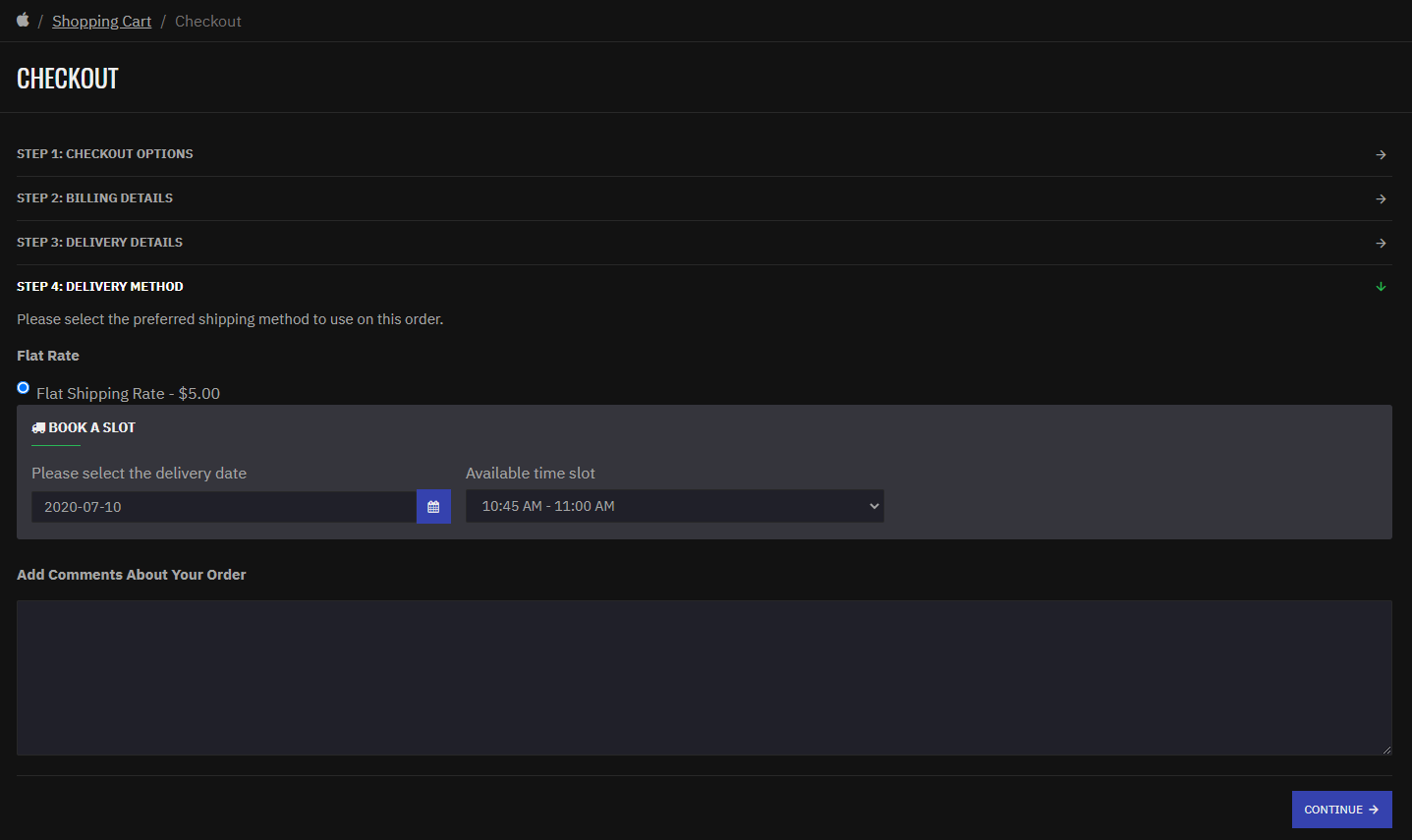 FAQ
1. Activation
Google Map IA
will disabled the Same Day Delivery Features and Customer Reschedule Timeslot option automatically.
2. Activation
Google Map IA
will disabled time session slot as Google Map API will take over for time management.
3. Activation
GMIA SOOSPTT
will limit and show only one best route timeslot to end customer.
OpenCart 2.3x and OpenCart 3.xxx latest supported
Disclaimer
The location plotting is based on Google API calculation, thus we do not responsible for any inaccuracy in case happen. In certain circumstance, Google Map may lack of information in your country, thus it may not suitable to enable google map feature in this module. However, you still can use most of the time slot features in this module to arrange delivery time slot.
Admin Panel View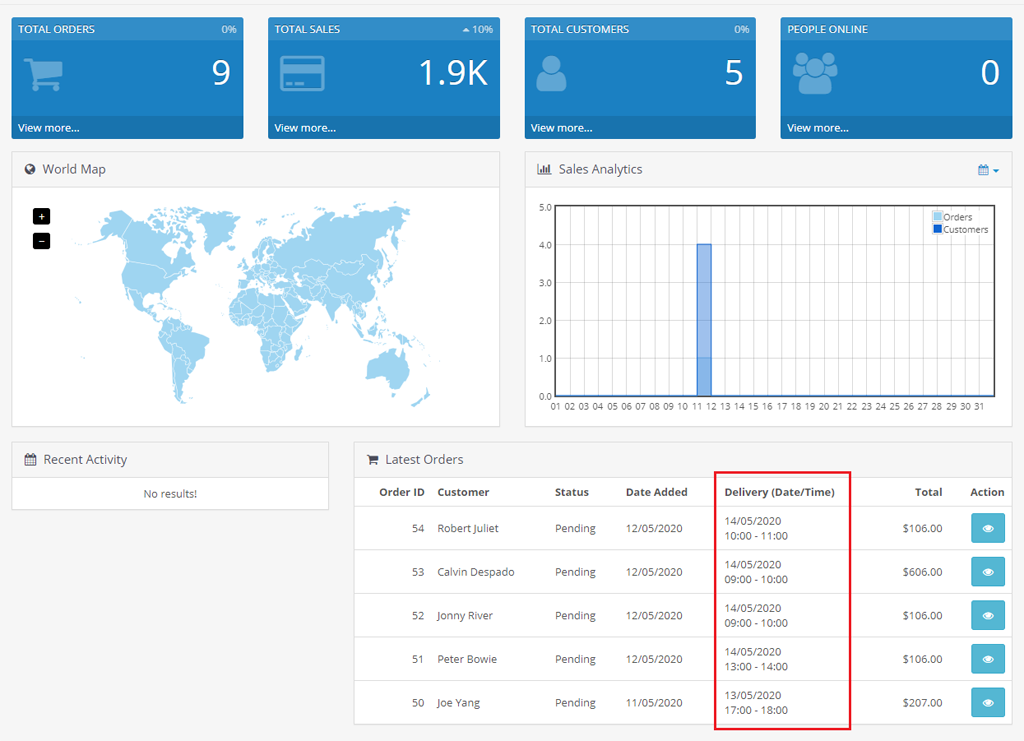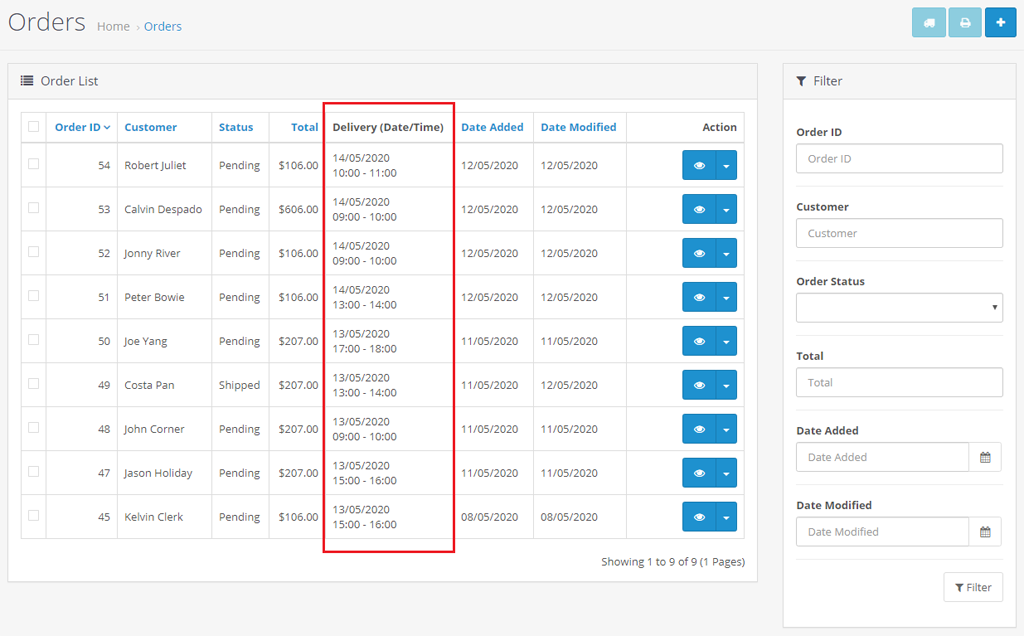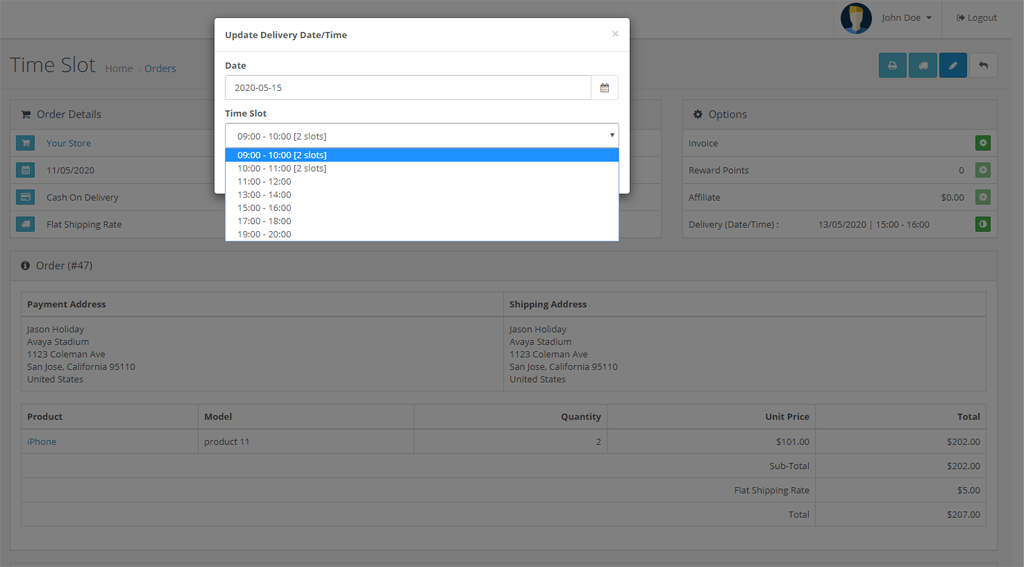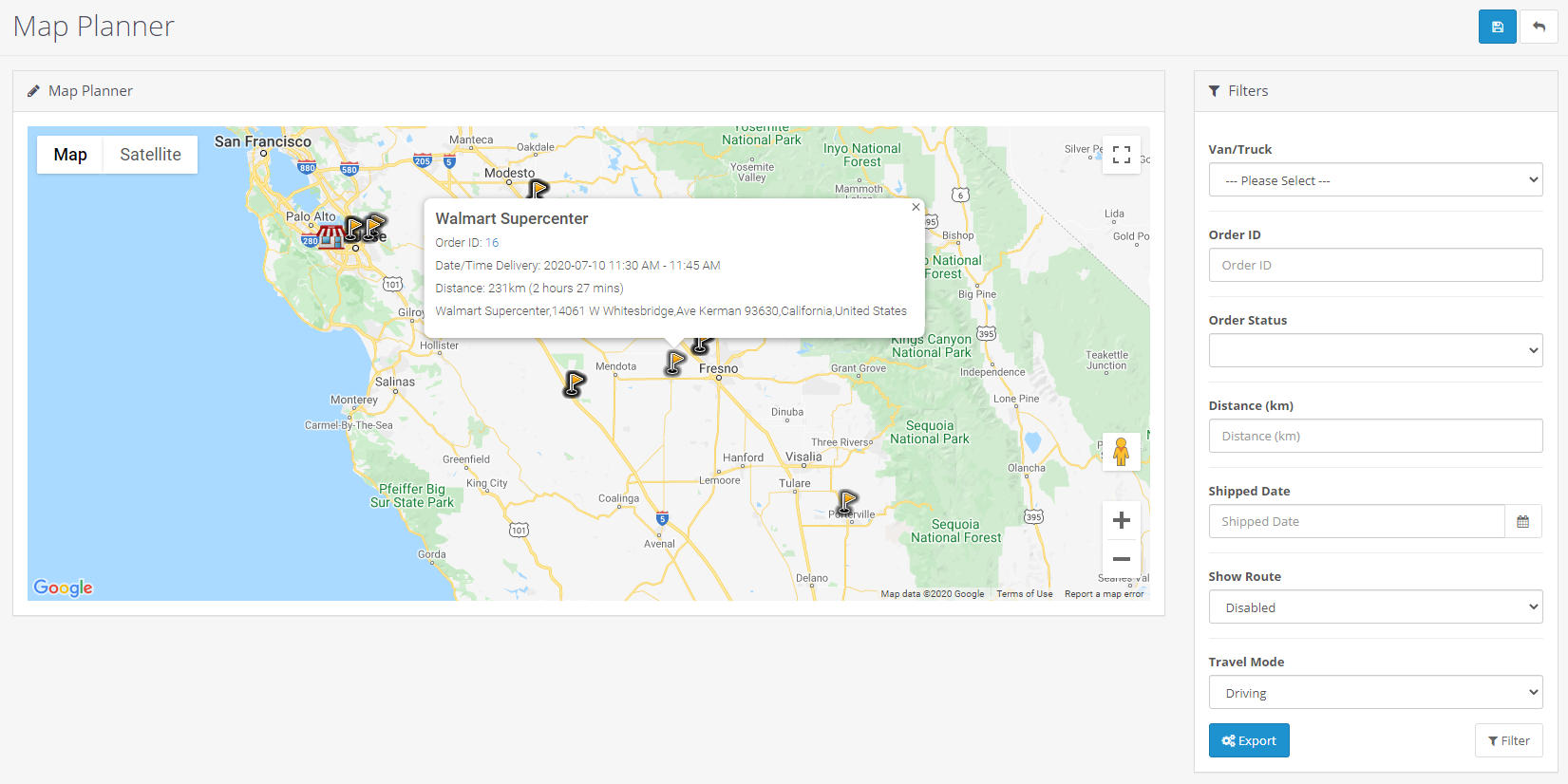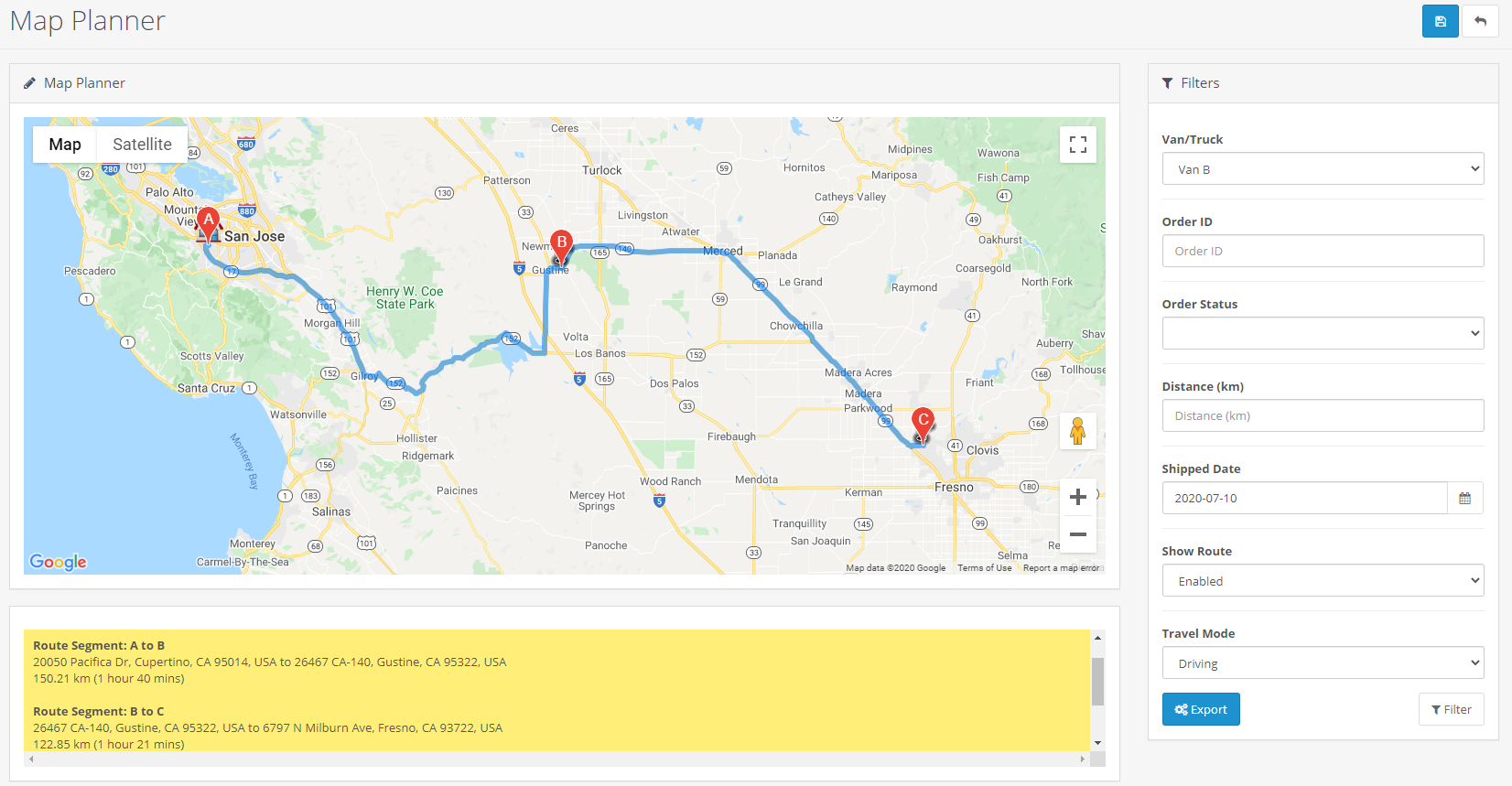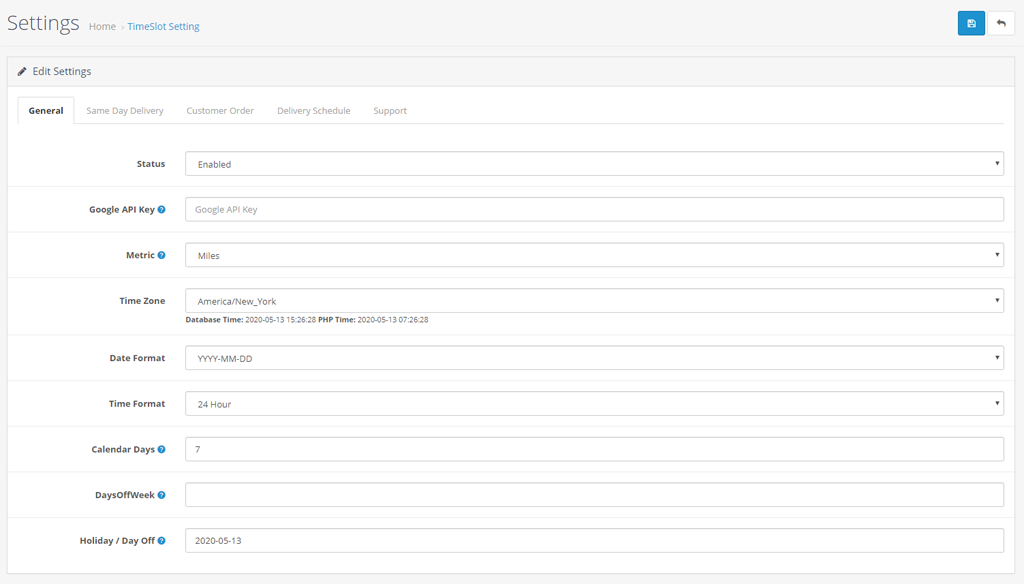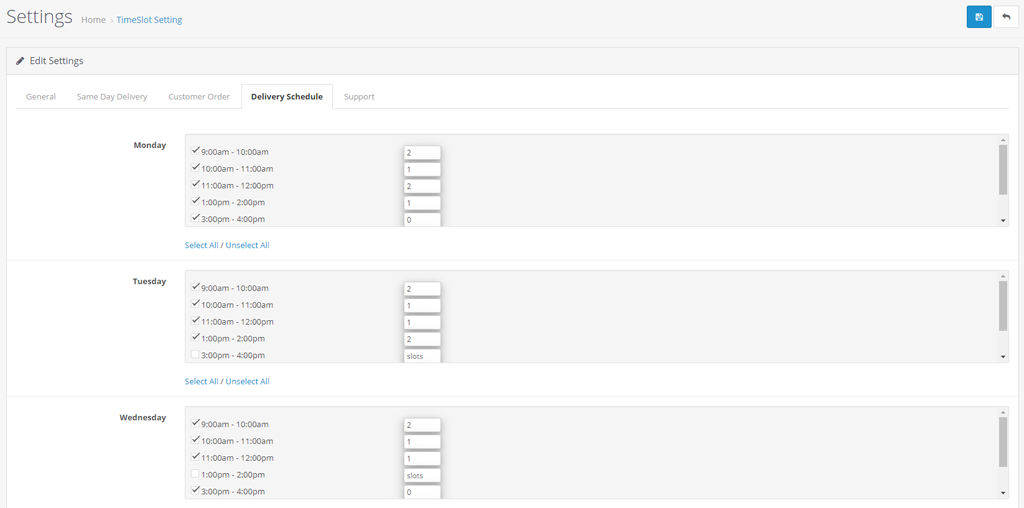 Store Front View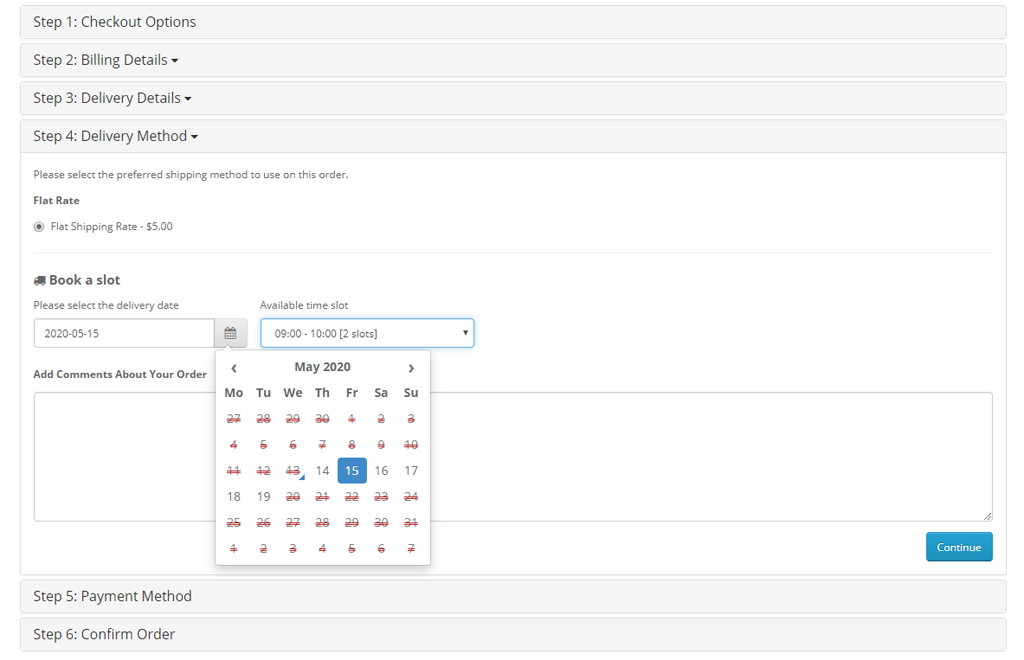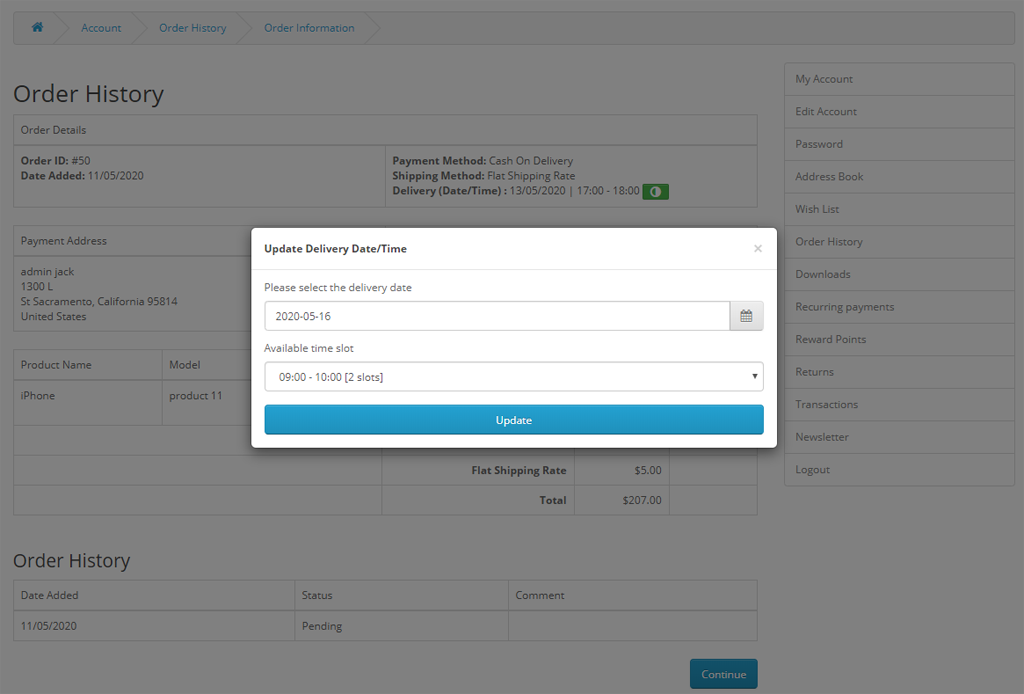 Optimize for used in Journal 3 Theme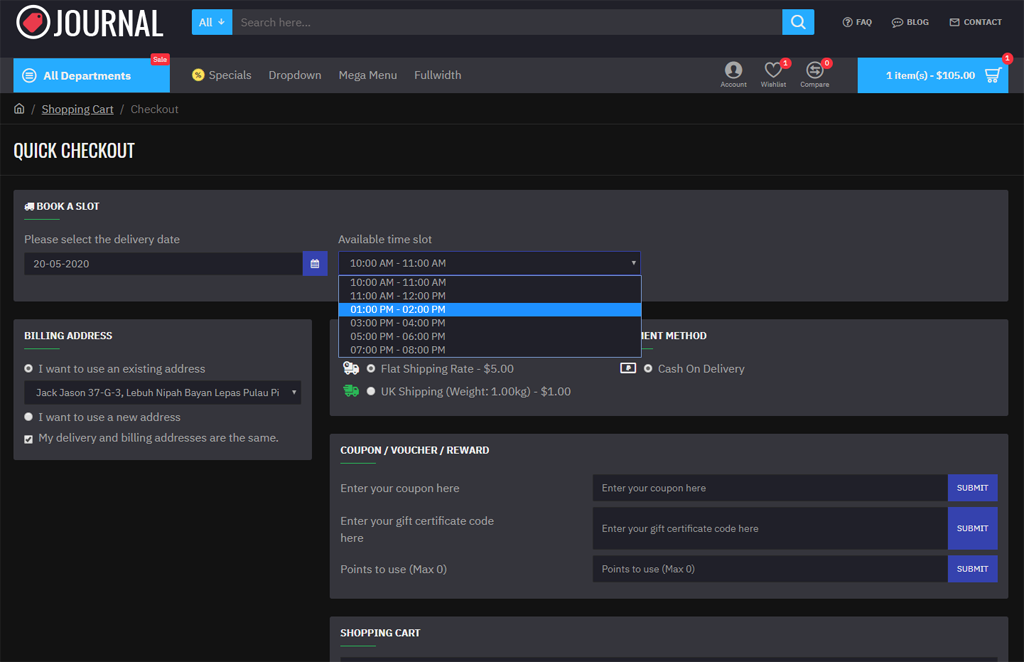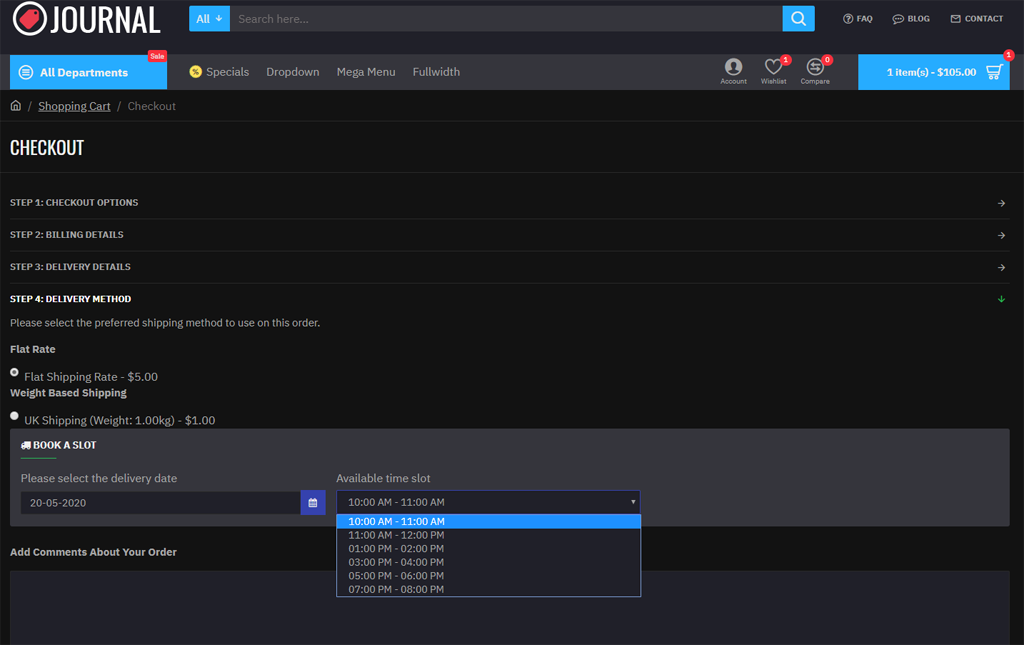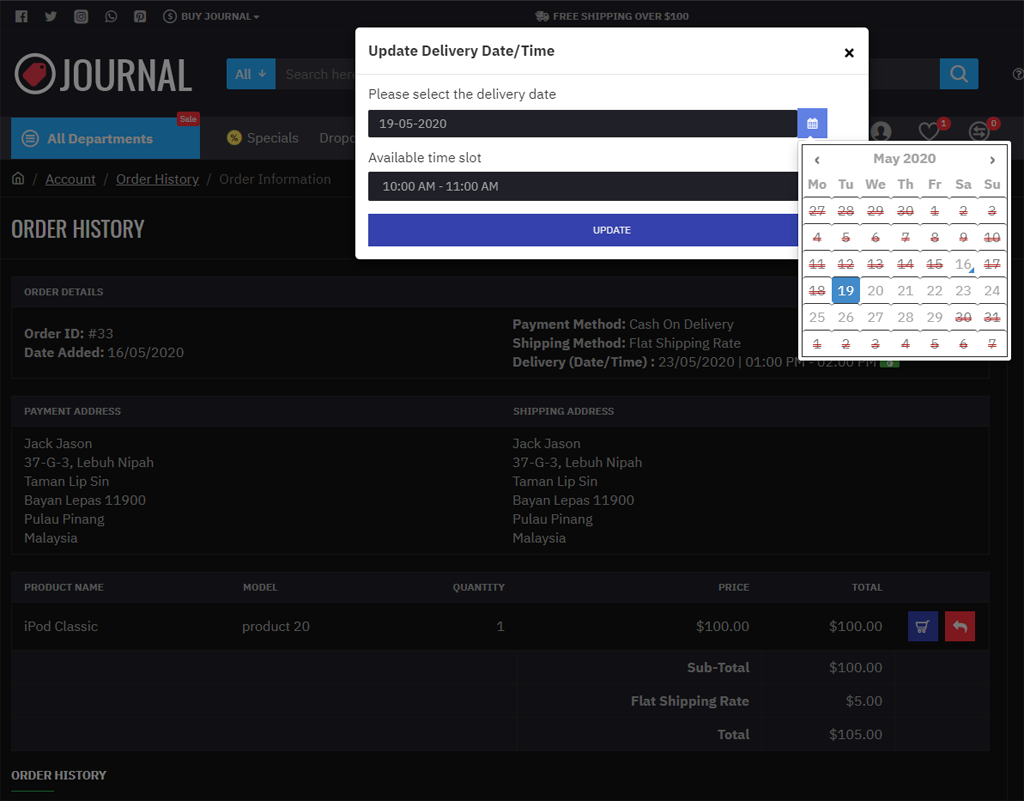 Support
You may open a ticket if need support or need license key for activation.