ENGLISH
OpenCart Version 3.x
Media Manager Module
is a module for managing media on OpenCart. This module is the development of elFinder filemanager.
Besides this module is an option for you which can facilitate you in doing media management such as organizing images and folders, searching, and so on.
Features provided:
1. File Media Manager
You can immediately manage files or folders in realtime with an attractive appearance, so you will have no difficulty in doing these activities.
2. Toogle List and Thumb View
In addition you can also change the file and folder capture in the form of a list or thumb view just by using the toggle button. This makes it very easy for you because it is like a file that is contained on your computer.
3. Trash System
The Media Manager also provides a Trash System feature where we can delete files and what we have deleted will go into the trash. So when you accidentally delete a file or folder there is no need to be afraid because it can be restored. There is also an Empty Trash feature which is used when you want to permanently delete files or folders in the trash.
4. Rename File and Folder
This feature is used to do Rename File and Folder in realtime, just click the file or folder then press the rename icon, then you can immediately change it.
5. Drag and Drop
Drag and Drop feature can make it easier for you when you want to upload multiple files or folders. Just drag and drop your files or folders already uploaded!
6. Preview Image
With the Image Preview feature, it will be easier for you when you want to check whether the image to be used is correct or not.
7. Image Search
In addition, Image Search feature is also provided to make it more efficient in finding an image.
8. Much More
DEMO

Testimonials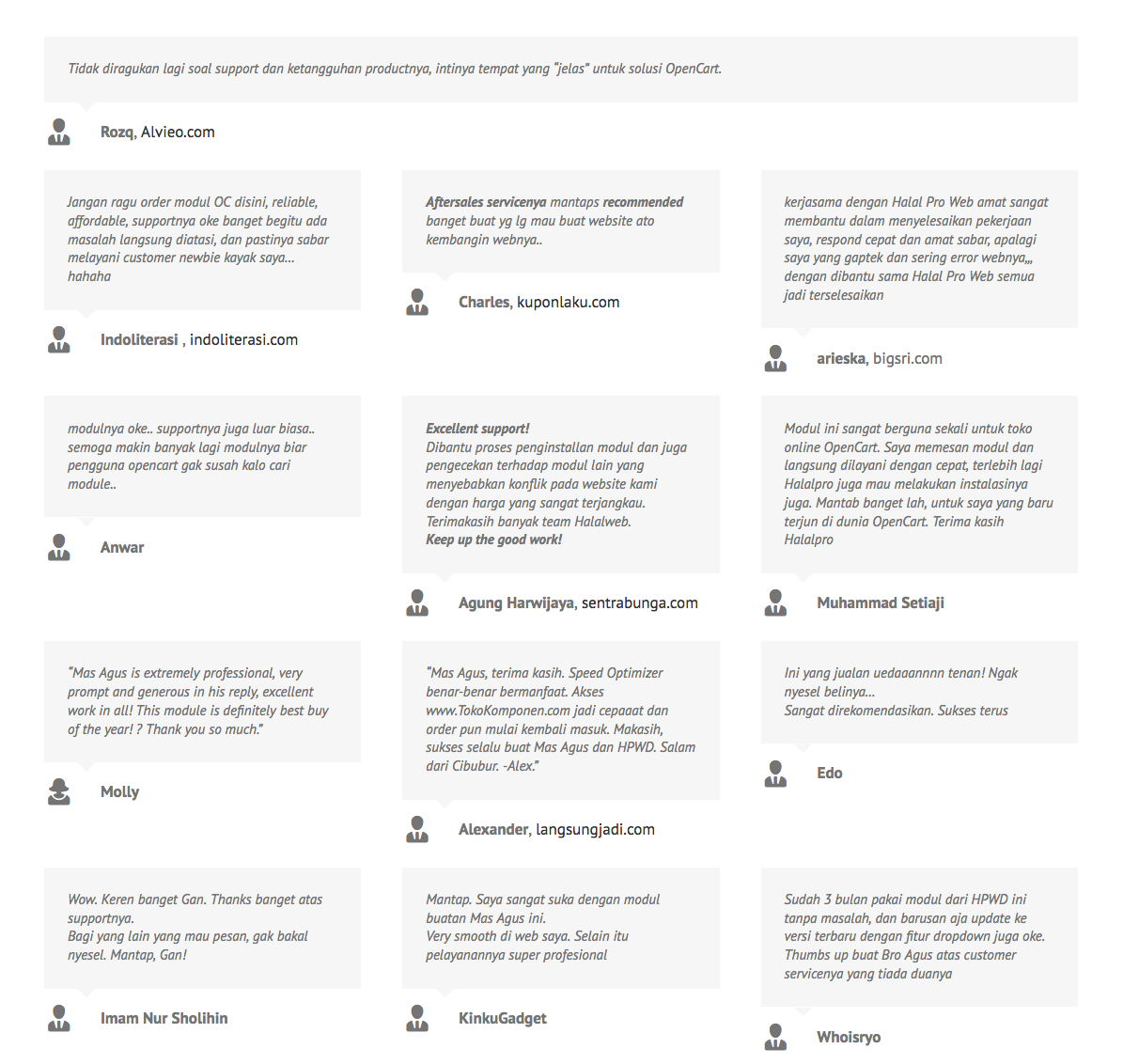 HP Web Design
http://hpwebdesign.id
Opencart Extension Development
|
OpenCart Online Store
INDONESIAN
Versi OpenCart 3.x
Modul Media Manager
adalah module untuk melakukan manajemen media pada Opencart. Modul ini pengembangan dari elFinder filemanager.
Selain itu modul ini adalah pilihan bagi kalian dimana dapat memudahkan kalian dalam melakukan manajemen media seperti melakukan penataan image dan folder, melakukan pencarian, dan sebagainya.
Fitur yang diberikan :
1.  File Media Manager
Kalian langsung dapat melakukan manajemen file atau folder secara realtime dengan tampilan yang menarik, sehingga kalian tidak akan kesulitan dalam melakukan aktivitas tersebut.
2. Toogle List and Thumb View
Selain itu kalian juga dapat merubah tambilan file dan folder berupa list atau thumb view hanya dengan menggunakan tombol toggle. Hal ini sangat memudahkan kalian karena hal tersebut seperti filemanager yang terdapat pada komputer kalian.
3. Trash System
Pada Media Manager ini juga disediakan fitur Trash System dimana kita dapat menghapus file dan apa yang telah kita hapus akan masuk ke dalam trash. Sehingga ketika kalian tidak sengaja menghapus sebuah file atau folder tidak perlu takut karena dapat dilakukan restorasi. Selain itu juga terdapat fitur Empty Trash yaitu digunakan ketika kalian ingin menghapus file atau folder yang di dalam trash secara permanen.
4. Rename File and Folder
Fitur ini digunakan untuk melakukan Rename File and Folder secara realtime, cukup klik file atau folder lalu tekan icon rename, maka kalian dapat langsung mengubahnya.
5.  Drag and Drop
Fitur Drag and Drop dapat memudahkan kalian ketika ingin melakukan upload multiple file atau folder. Cukup Drag and Drop file atau folder kalian sudah terupload!
6. Preview Image
Dengan adanya fitur Preview Image akan memudahkan kalian ketika ingin mengecek apakah image yang akan digunakan sudah benar atau belum.
7. Image Search
Selain itu diberikan juga fitur Image Search agar lebih efisien dalam mencari sebuah image.
8. Much More
DEMO

Testimonials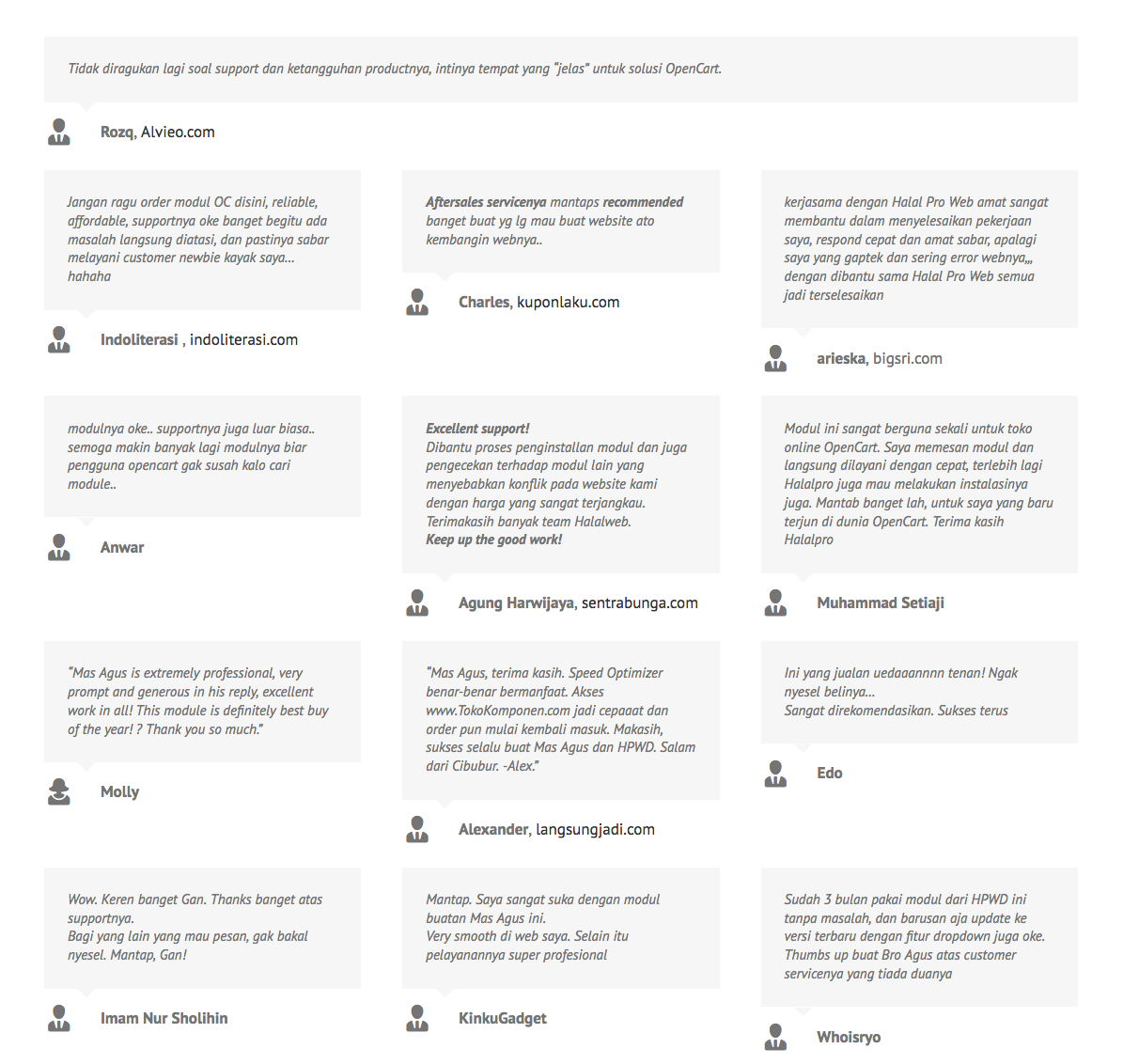 HP Web Design
http://hpwebdesign.id
Opencart Extension Development
|
Toko Online OpenCart