Note: If you don't find this extension for your Opencart version. Please contact us , then I can convert this to your opencart version.
Features :
- Telephone Field
- Stylish email template :
Admin receives all user entered details including Telephone in stylish template
- Supports custom themes ( any theme ).
- It doesn't replace core files
- Supports VQMOD & OCMOD
- Support Multi-store :
so each store can have different option, fonts contact form.
- Multi Language :
so Telephone field label, error messages can be set up in multi languages
- High customizable
- Display / Hide Store details in Contact us page : Store address, Opening times, etc. These options can be set up store wise, so each store contact form can have different design.
- Custom Fonts : This extension comes with 10x stylish fonts. So each store can have different font.
Please check demo for more details :


Our other extension :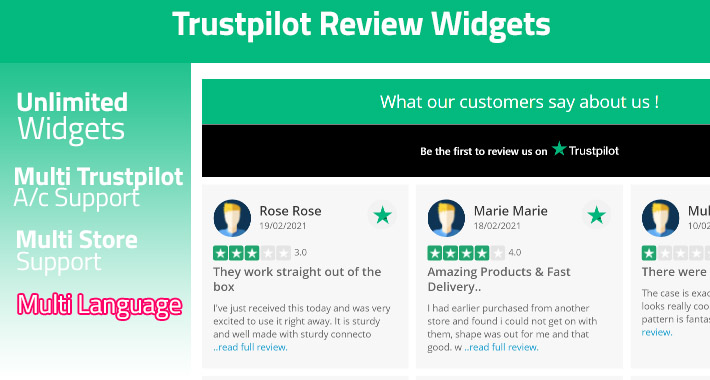 Our Other Useful Extensions :
Option Price as Product Main Price [ Multi Option Support ]
Stylish Contact us Form Pro with TELEPHONE [ Works on any theme]
Disable Deletion & Display System Pages Info in Information
Auto Generate Product Sort Order / Number [ Works on any theme]
Opencart Trustpilot Review Widgets PRO
Admin Menu : Easy Access to Products & Categories
Error Fix : VQMOD Memory Exhausted
Product Purchase History Like eBay [Boost Sales]
How to install :
- For OC v3.0.x :
Just download xxxxxxxx.ocmod.zip file and
- Just install it from your 'Opencart > Extension > Installer' and upload .zip folder.
- then refresh modifications.
- For OC v 1.x to 2.x :
- Download correct version file and upload 'vqmod' folder to your installation folder.
- Please note, before installing for this version , make sure you install VQMOD, from here :
https://github.com/vqmod/vqmod/releases/tag/v2.6.4-opencart