Custom Delivery Time Slots
Key features:
1. Customer can choose a particular date and time slot for Delivery
2. Admin can make a delivery time slot for the day
3. Admin can define default time slots
4. Admin Can See Delivery Date and time in Sales
5. Admin Can change Delivery Date and time slot
6. Compatible with all major custom Opencart Themes.
7. Easy Installation and setup.
8. Uses OpenCart's built-in module system (no core files are overwritten).
9. Excellent & Best Support.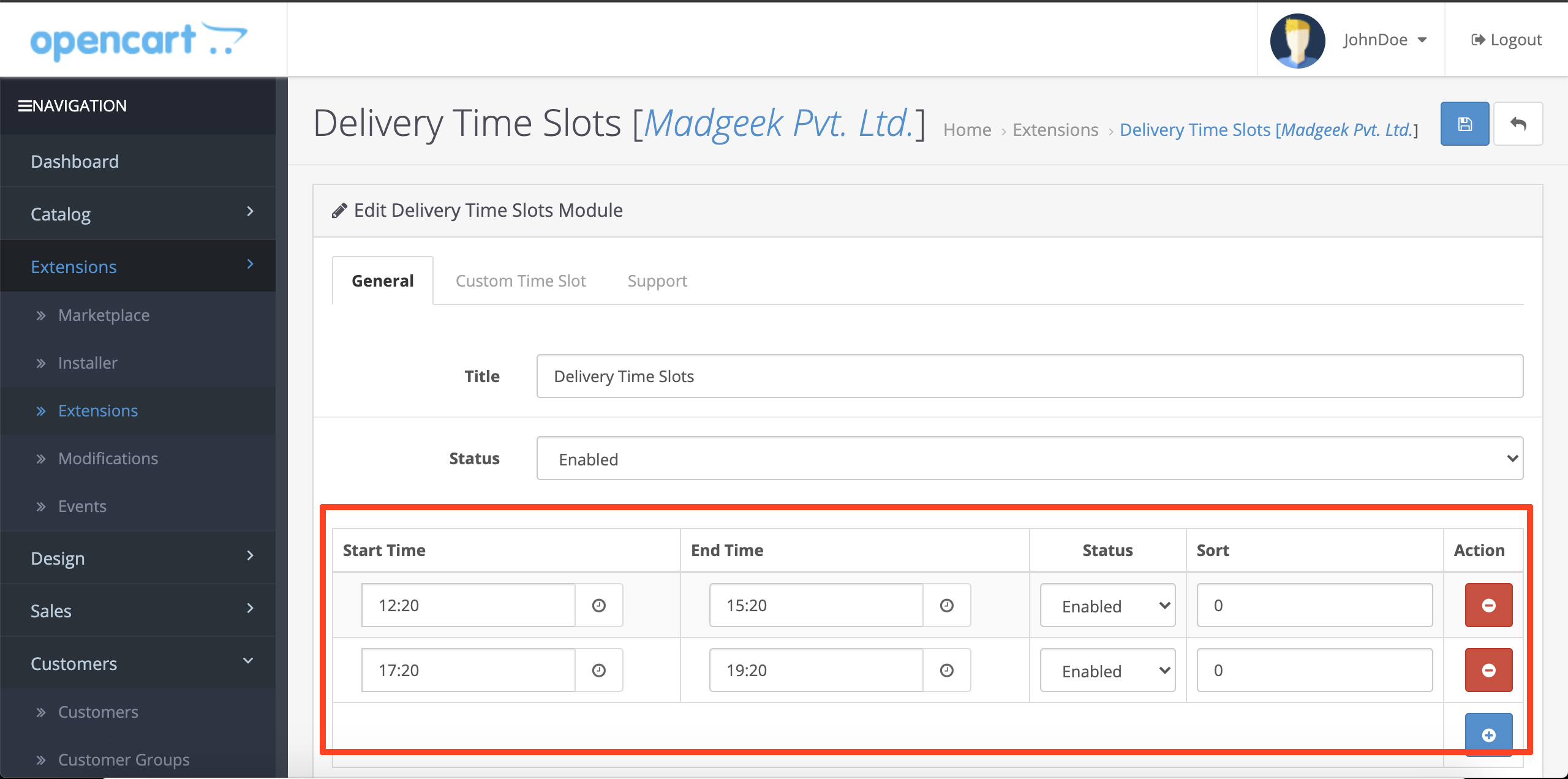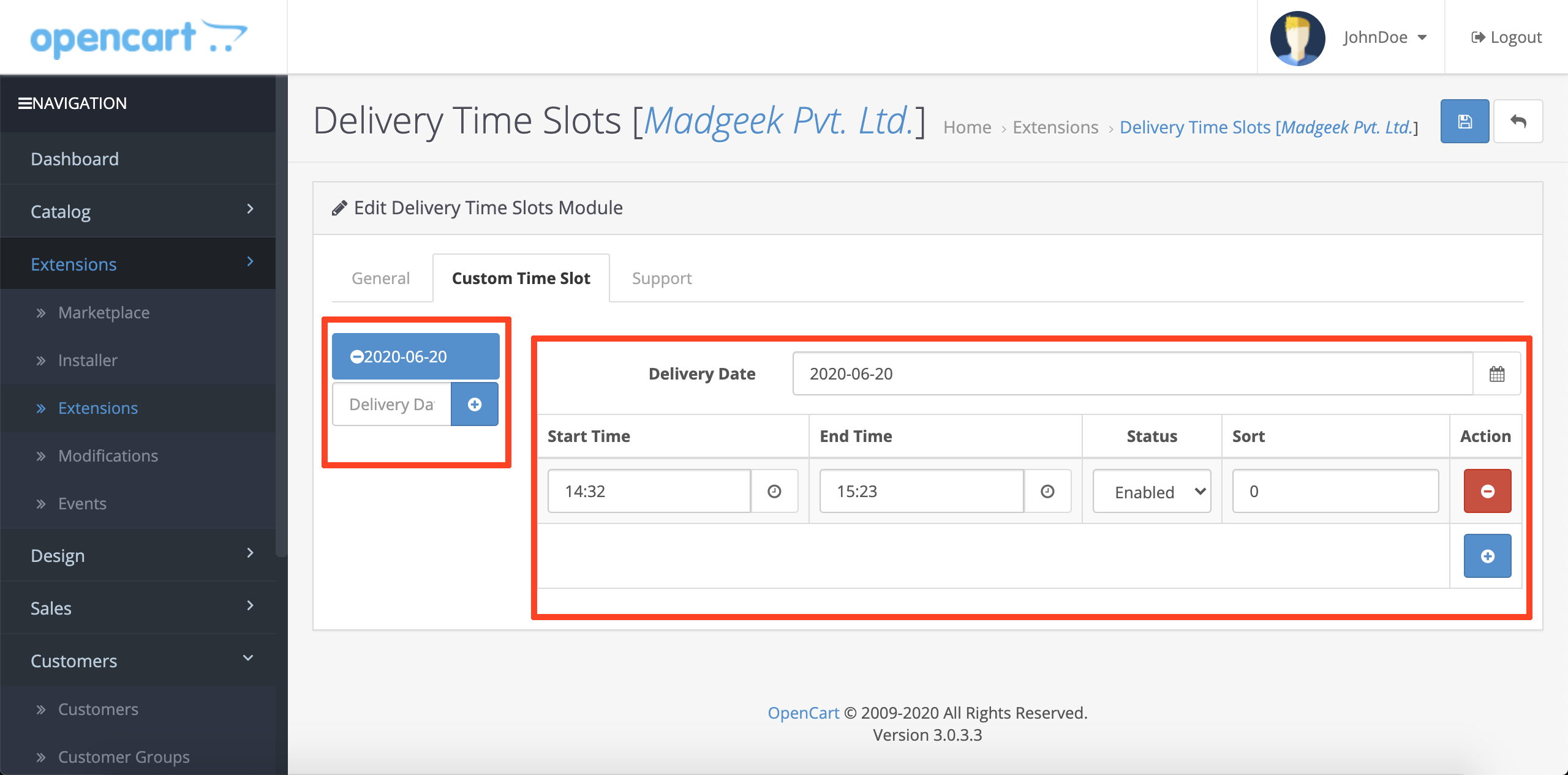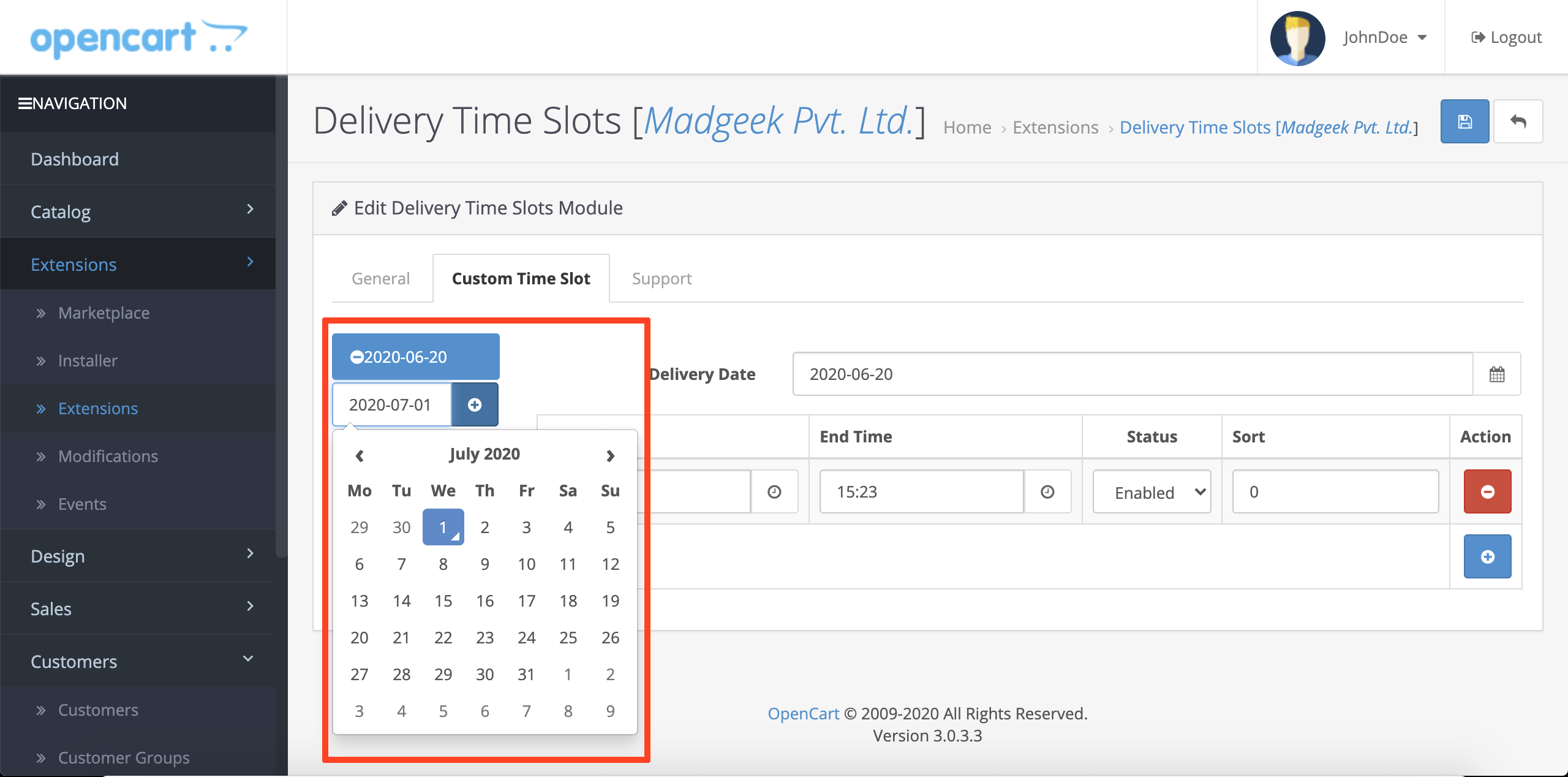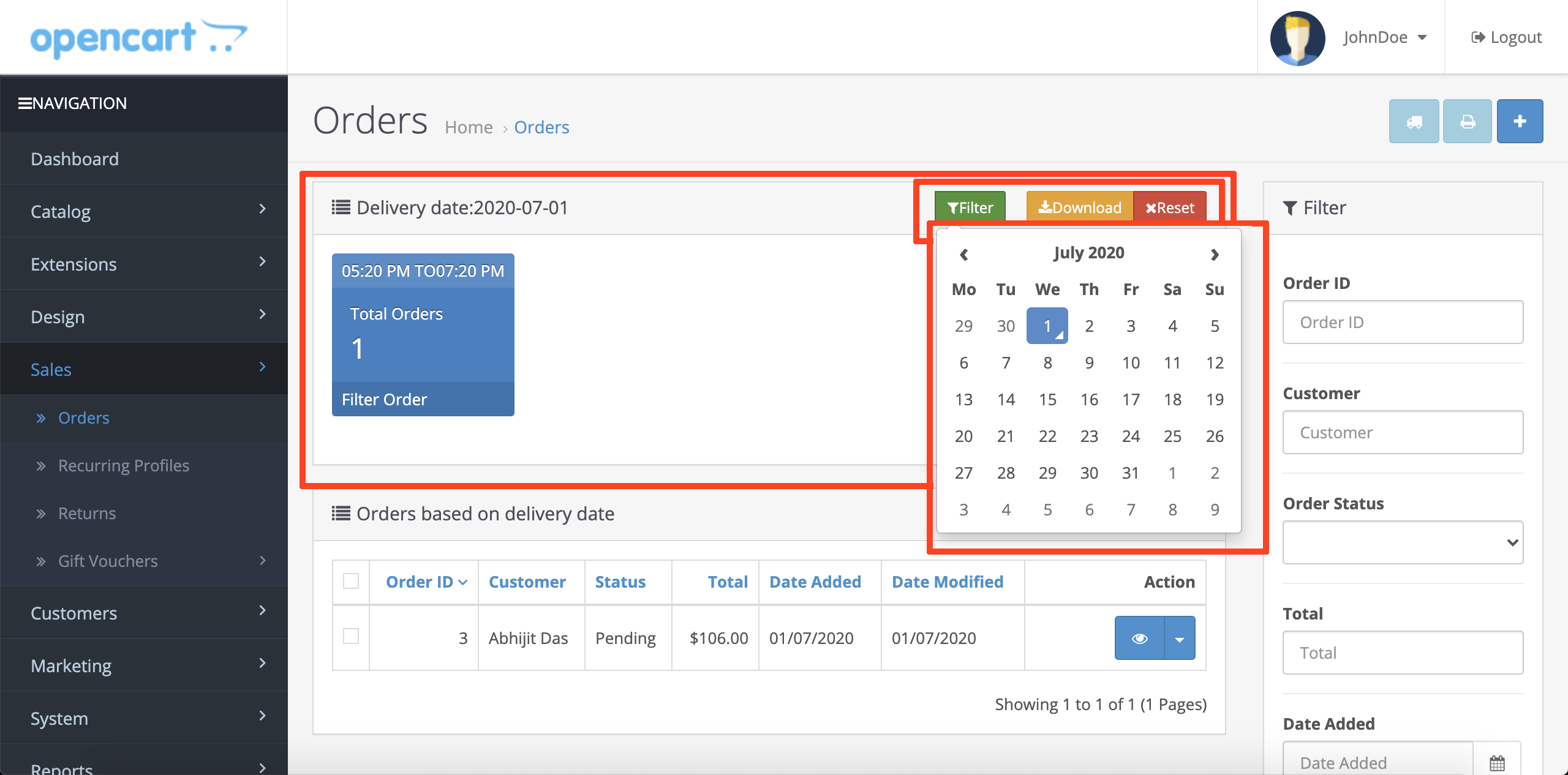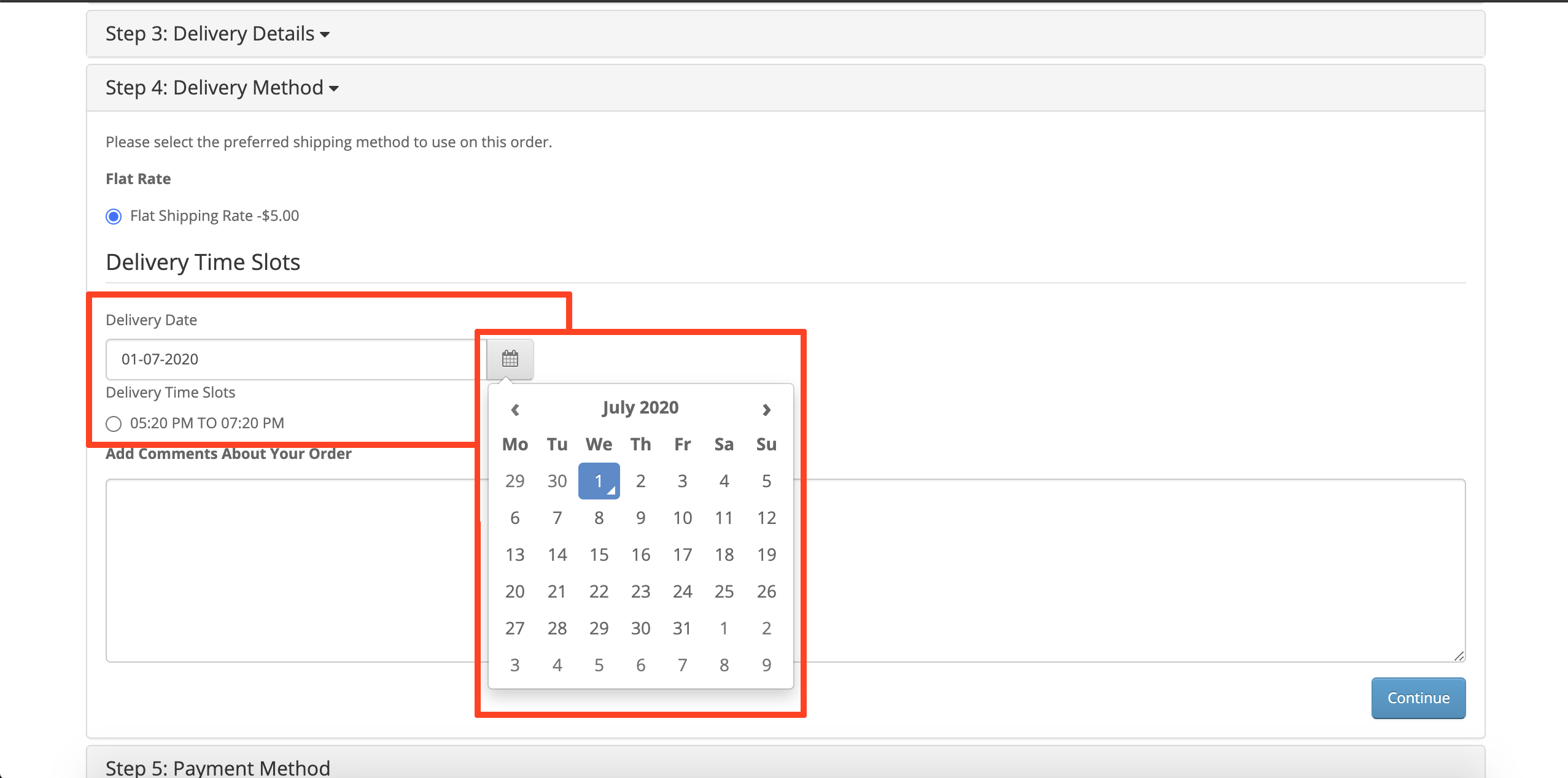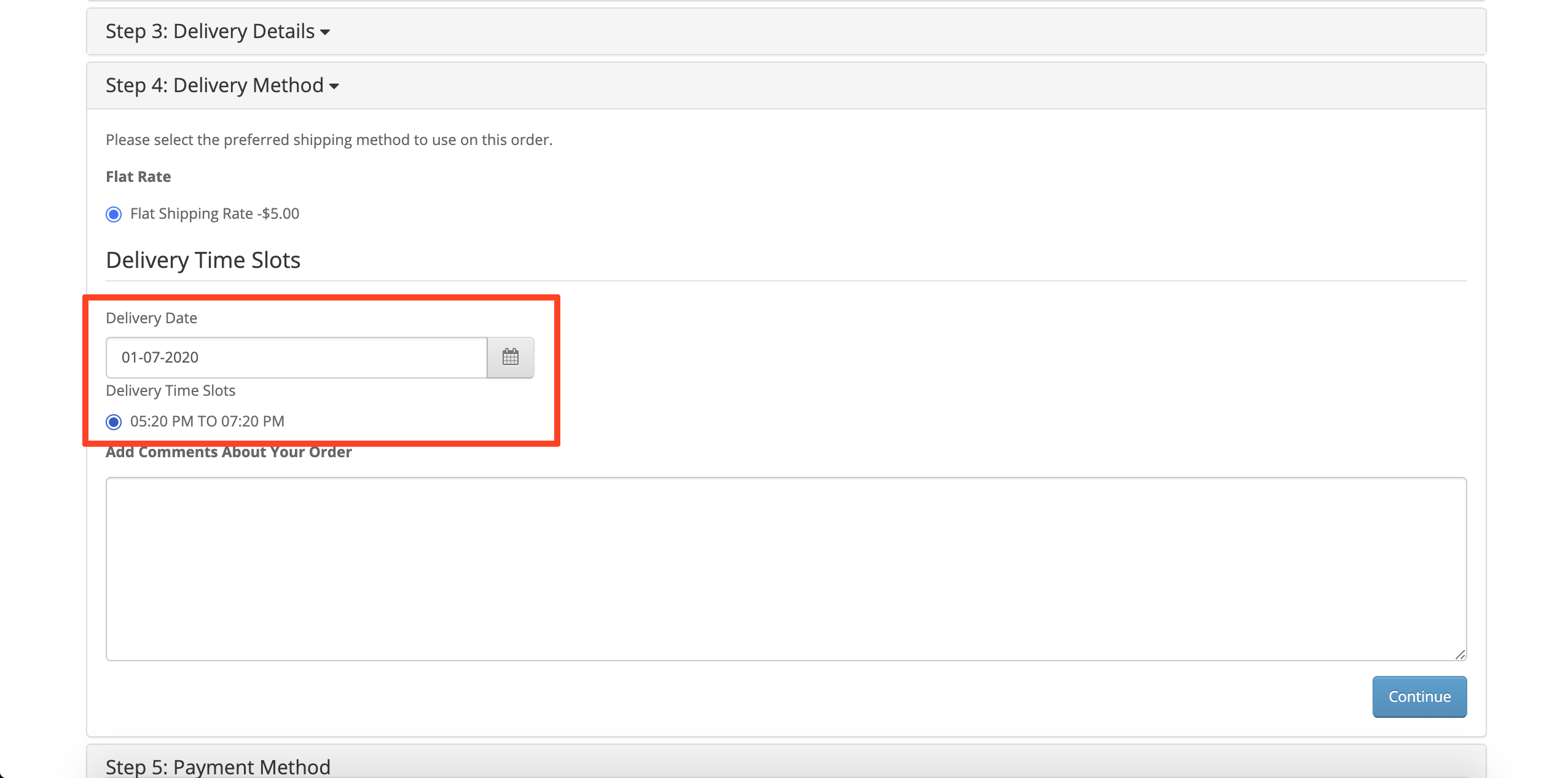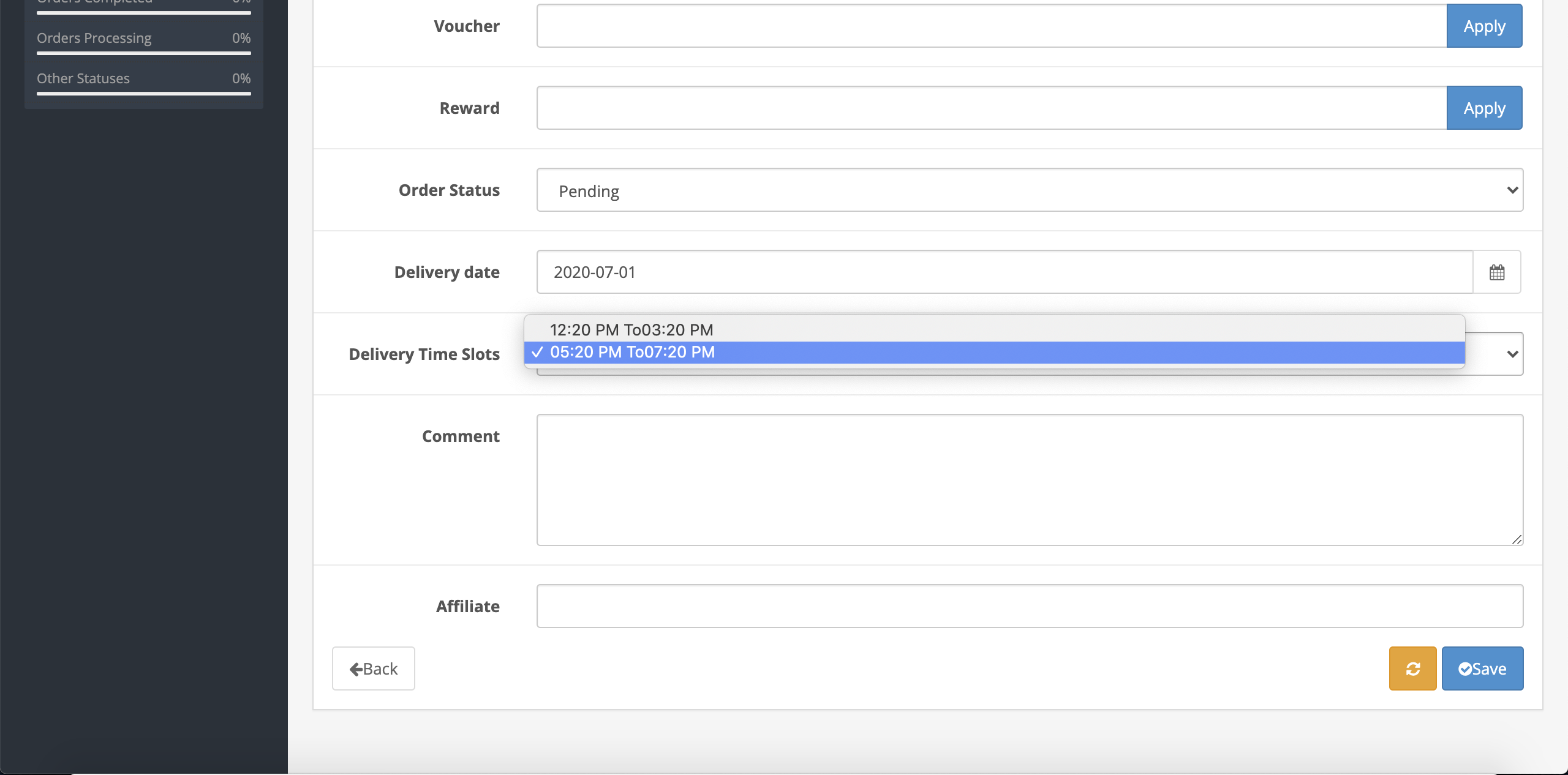 How to install
==============
The extension is based on a new 'ocmod' technology introduced in Opencart 3. Installation steps are
similar to the installation of any other 'ocmod' extension. They are described below.
1) Log in to the store backend and upload the `delivery-timeslot.ocmod.zip` at the 'Extension Installer' page and follow installation instructions.
2) If the zip archive is uploaded successfully, please refresh the page.
3) Go to 'Extensions' page and navigate to `modules`. Look for `Custom Delivery Time Slots`.
4) Under general, you can define default time slots which will be applicable if date wise time slots are not selected. Under the custom time slot tab, specify date wise time slots available. You can use enable and disable toggle to control if the time slot is active or inactive.
5) In case of disabling time slot for a specific date, under custom time slot tab - create date without any time slots.