TMD OpenCart COD Partial Payment Module Overview
=====================================
TMD COD Partial Payment extension is based on the COD payment gateway in OpenCart. This extension allows admin to get partial payment of full order payment when customers use COD as payment. It supports all shipping payment methods present on your website. It also supports different shipping gateway to different customer groups. It is a very useful extension that helps the website to reduce abandoned orders when order delivers to customer doorstep.
Cod Partial Payment is an OpenCart module and extension exclusively built for OpenCart store owners. Enjoy using this module if you are an OpenCart store owner and optimize your COD process with the COD partial payment delivery module.
Helps Website To Reduce Abandonded Orders
---------------------------------------------
Cash on Delivery (COD) is more commonly and often used by consumers while placing an online order on your store. This is the easiest means of placing an order by your customers. The COD delivery model is often misused by consumers where they refuse to accept orders at the time of delivery.
Customers give known and sometimes funny reasons.
Whatsoever the reasons are, we are not going into the details of why a customer is not accepting a COD order at the time of delivery. With this customer, feel-good shopping experience in your store and they will visits again in the store.
Therefore, this OpenCart COD partial payment module can help store owners and admin to implement a COD partial payment method on the store.
In a nutshell, this module will allow a store owner to filter out all fake orders on the store and enjoy peace of mind.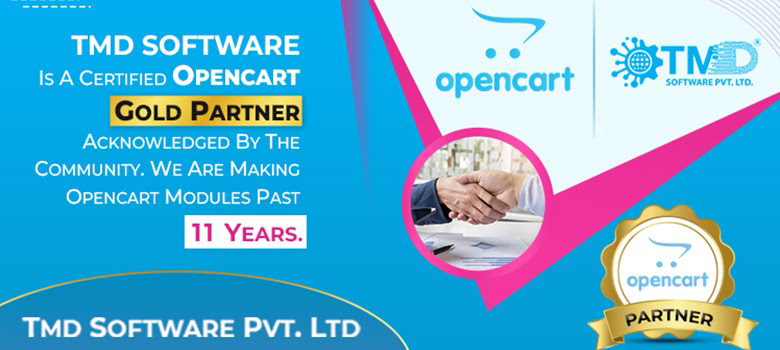 Features of COD Partial Payment For OpenCart
=======================================
Our team researched and came to know more than 30% of the order returned by customers, and this makes business to lose a large profit share. A store admin can restrict COD orders on the basis of a certain percentage or a lumpsum amount that has to be accomplished by the consumer at the time of checkout and before placing the order.
It allows setting up of partial payment as a feature for admin to implement partial payment on cash on delivery payment model.
& So the customer will be able to make the partial payment while making an order on cash on delivery unlike full payment on prepaid order.
So this module will fully restrict unnecessarily placement of orders by consumers who do not complete the partial payment method. This will also increase the volume of genuine order on your dashboard and admin will be able to guess the profitable orders more easily.
How OpenCart COD Partial Payment Extension Works
--------------------------------------------------------
The Configuration of this extension easy. And can be done within 2 min. All admin needs to go to Extension → Select Payment → Than edit the OpenCart COD Partial Payment Module. Here is further steps written below, please follow these steps or read the documentation for installation and configuration.
1.This partial payment for COD is just one click away for setting it up on your store.
2.You can set any minimum amount that you want for the partial payment.
3.This is visible to your customers during the checkout process.
4.Selecting the COD will take your customers to process the payment partially before an order is completed.
5.Failing to pay the partial payment will disable order submission and customers will get out of the loop.
6.Also set partial payment for Product, Categories, Manufacturer
Authenticate Valid Customer Who Is Interested To Take Order
===================================================================
We have seen in the above feature that as an admin or store owner, you have the provision to set up price in terms of percentage or fixed amount based on the type of product or product categories and others.
This ensures that your customers and consumers are able to view it on your checkout page. The partial payment amount is seen during the checkout process depending on the setting that you have made. So a clear message highlight indicates your end users that the particular payment has to be made during order processing.
Set Payment Based On Product, Categories, Manufacturers
===================================================================
can be set on your store depending on the number of categories such as on Products, Categories, Manufacturers, etc. Because
This is beneficial for dynamic OpenCart COD partial payment extension depending on the price of the product or particular manufacturing or item categories.
Every item is unique with a different price tag. So admin can set the COD partial payment depending on the price tag of the product or on a particular category or by the manufacturer price tag
Select Fixed And Percentage Option
==========================================
There are 2 options to choose from to set up the partial payment method for cash on delivery i.e
fixed and percentage
in this extension. The fixed payment method will include the round figure that is set for your products in terms of product category or manufacturer.
Whereas the percentage option will allow an admin to add partial payment method in terms of percentage.
The OpenCart COD partial payment module delivery module is a dynamic module with a large set of options to make configuration easily available to the admin.
So the module setting provides all the necessary options for Admin to be able to configure any value easily from the backend as it is dynamic by default.
Working Great With Multi-Language
========================================================
TMD cares about their customer and client.
That's why we create all modules and themes multi-language compatible. Your website uses non-English language.
If your website supports multi-language than the module will let you enter the label text in multi-language. When customer change language on the front end, the module also show selected language label text entered by admin. It works seamlessly with multi-languages.
Support All OpenCart Theme
====================================
TMD creates modules with taking care of compatible themes available in the market. It is tested with many famous themes. Some of them are Journal, Shoppica, Fastor, Sellya. A new section will be added to the website admin section. it uses default theme CSS to display fields.
You especially made a theme for your website or did many customizations into an existing theme. Our module will still work. Added new fields into social login to your OpenCart website. Exclusively made for OpenCart Framework this the module is error-free and we have the best support for implementing module for your store.
Supports OpenCart 2.x and 3.x versions
==============================================
TMD
made this module to work on OpenCart versions 2.x and 3.x versions. A module can be easily installed via the upload module section in admin, on your website. Because
this module uses OCMOD. Which does not overwrite core files. OpenCart COD partial payment extension also works with could online.
Your website remains untouched. All your work will work after the installation TMD module.
Our all modules, extension, and themes are plug and play
Just install and you are ready to use them right away.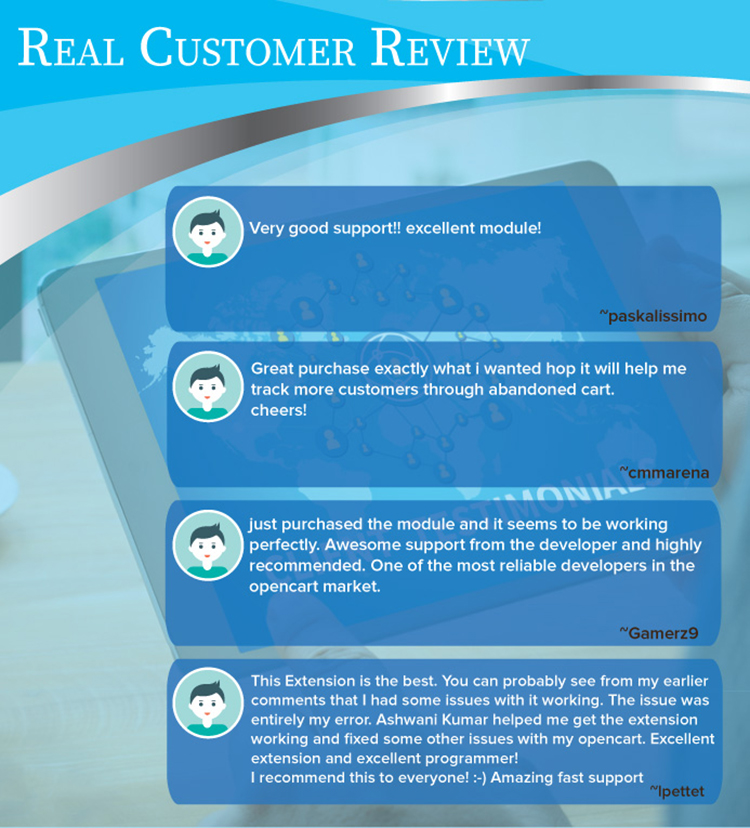 Support
==============================================================
Check out our demo or write to us for any query you just have in your mind. Got pre-sale questions or have questions about support. Please create a ticket. We will help you to get it working.