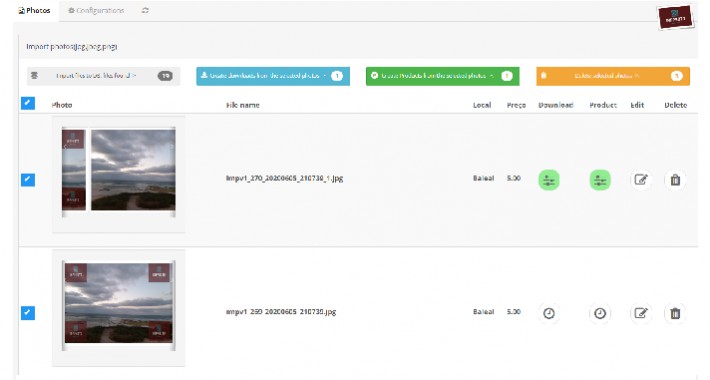 This extension is a photo script that was made to provide you the ease handling of , in this great ecommerce solution Opencart.

Features:
1. Information Management for a branch of photos.
2. Manage and edit the product information before create the product, for each foto.
3. Minimize the original photo to apply the watermark.
4. Apply a chosen watermark and attach this photo as a product image, shoed to the
client when he is navigating thru your opencart store.
5. Preview the file before finalize the download and product creation.
6. Automatic create the download with the original file, to be added to a product.
7. Automatic create the product with the Download created.
8. Automatic create the Relation between products with the same tags and categories.
9. Create SEO Links to the product.
10. Delete Everything done before (recover the photo to his original path before started
the importation).