Overview of TMD Donation Management Module for OpenCart Users
========================================================================
As the name implies TMD Donation Management module is a module and extension for implementing a donation-based product or services on your website.
This module exclusively works only with Websites that are built on OpenCart Framework.
So if you are having an OpenCart store, a blog, or a website, this module can be integrated with your store or website to manage donations based on products or services that you may render for humanity.
It will help you to collect and manage donations related activities for any product or services that you offer free of cost or to collect donations based on free events or services.
Hence by implementing this module the website can be transformed for charity and donation purposes.
If your website sells other products or services, admin can restrict a particular product or service as part of the donation and customers will be able to contribute to a charity or support by buying a donation-based item, product, or service.
So with this module, you can simply start selling or sharing products or services that your organization is offering to the ones in need.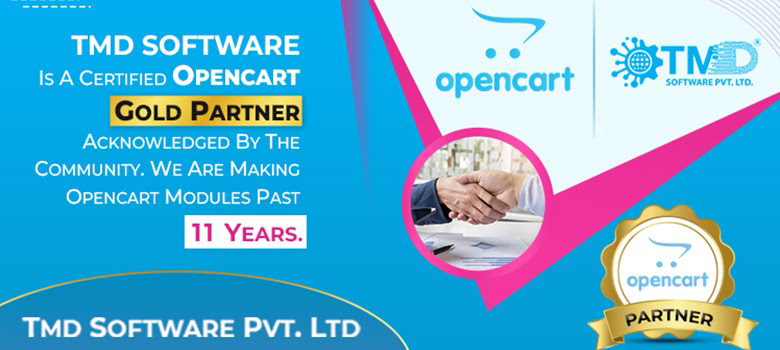 Who can use this module?
=====================================
This module is basically for businesses or organizations that are in charity and donation.
However, this module is not limited to charity and business organization, anyone can use this module who want to integrate their organization services based on donation.
Also, this module can be best used by religious organizations or charity organizations where several events like Sewa and services can be listed for pay through donations.
Businesses who offer and distribute some special free products or services for humanity can also use this module to list a particular product or product category and assign it to their web store for charity where customers can donate for the novel cause.
Benefits of the Donation Management module
=======================================================
If you are into a certain type of social service or associated with charity-related work. This module can immensely provide strong benefits to admin and owners who are running a charity service, an organization, or even a business that is associated with a large charity.
So one of the major benefits is that your organization can grow big from growing customers using the module implemented properly on donation shop.
And the people who are shared the collected donation can get immense benefits.
The customer will help your website to collect the donation and add value to charity.
What's Included? - The Features of the TMD Donation Management
1. Admin Panel/Module Settings
The admin module provides various settings to manage the front-end view of your donation shop.
After installing the module admin is able to set up the effective CTA button on the website for conversion such as "Donate Now" or "Donate" and fix the description of the product or services on your store that are meant for donation or charity.
Enable or disable the module at the click of a button.
This module also provides dynamic heading that admin can change from time to time.
Set up the limit of donation that is accepted for a particular product or services, and define limits such as minimum limit and maximum limit.
With this module, admin can also set up a warning for a minimum donation that is accepted for your store. So customers get a notification when the minimum or maximum amount condition is not fulfilled.
2. Dynamic Shop Conditional Setting for Customers
The dynamic shop settings consist of setting up real values that are in accordance with your donation shop or service and these include the input of values such as
a) The minimum amount of donation that a customer can pay
b) The maximum amount of donation one can pay
c) Select the particular products or services on which donation can be applied
d) Else select a particular category or categories where the donation should be assigned.
f) You could also include the manufacturer for assigning a group of products or services that are liable for a donation or charity.
This module strongly supports category, manufacturer, and products.
3. Journal Support
Journal is a well know Theme built with OpenCart Technology for E-commerce and growing businesses. So we at TMD rigorously test our modules and extensions to support the Journal theme.
We have also done this module testing on all kinds of themes and the Donation management extension works perfectly on all popular themes
So you go for it, it is compatible with almost all OpenCart themes available in the market and Journal theme is not an exception.
4. Multi-Store & Multi-Language Setting
Multi-Store and Multi-Language are two important part and parcel for any eCommerce website on the global level.
And OpenCart stores are not an exception, all website build on the OpenCart frame supports the multi-store and multi-language
So TMD modules are built to support this feature extensively for all stores.
This module will not hamper your multi-store and multi-language feasibility so just enjoy installing the module and use the built-in features to its maximum capability.
5. No Core File Changes
The module will not overwrite any of your core files, so you can install this module without any doubt. However, it is better to take a backup of your website for any kind of discrepancy.
But do not worry we will help you to install this module with our support team who are always looking forward to helping you and your business.
Support
=======================
If you have any kind of question or looking for support. Please create a ticket or email us at
support@opencartextensions.in