With this extension you can easily and quickly manage product options.
Features
Add or delete product options in bulk
Apply changes to "All Products", "By Category", "By Manufacturer" or "Selected Products"
Create unlimited option templates so you can use them quickly later.
Use templates in product form to quickly fetch options
Set a default template so that its options are automatically included in the add product form.
Works for both new and existing products
All operations are done using AJAX (no page refresh)
Live demo
Manage Product Options
Add Product Form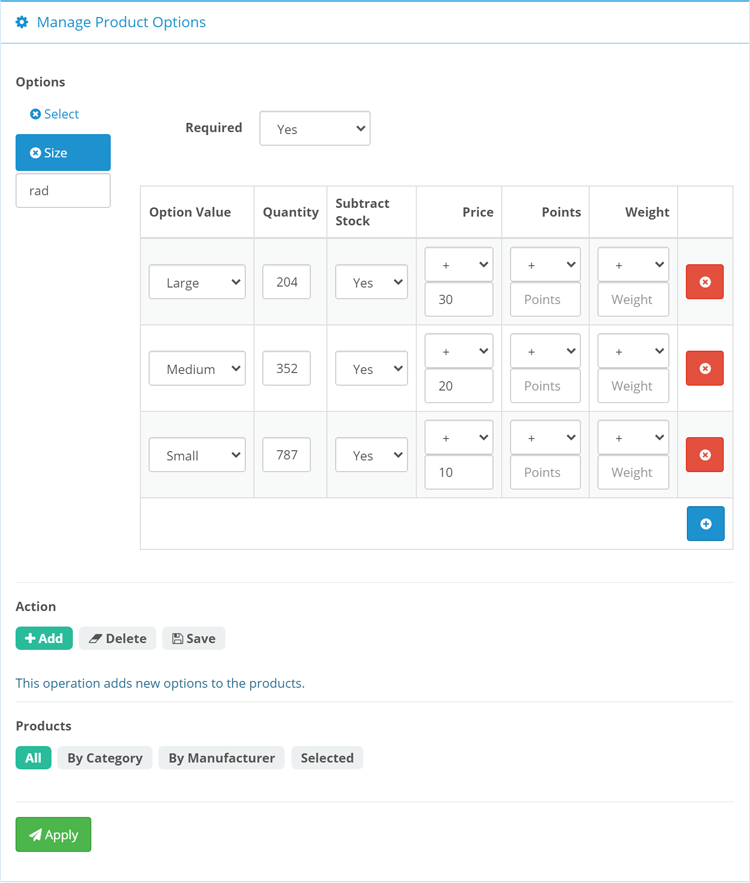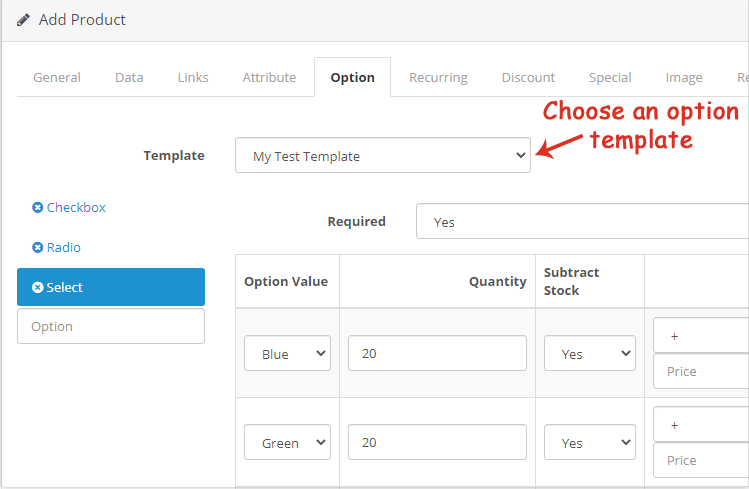 Install Instructions
- Login to your OpenCart Admin panel
- Go to Extensions > Installer and upload the file suited for your OpenCart version
- Go to Extensions > Extensions > Modules > Manage Product Options > install and use it
Free Installation and Support
No core files are changed or replaced.
What customers say about Manage Product Options