With this extension you can create unlimited order total discounts. After the customer adds the products to the cart, the discounts are applied automatically, the customer does not need to take any action.
Features
Create unlimited discounts with different settings
Set custom name (multi language)
Set as percentage or fixed amount
Set a minimum order total
Set a maximum discount
Set ignore if another discount type is used, Like coupon, reward points, etc.
Set customer login
Set the discount for the customer groups
Set the discount for the stores (multi store)
Set free shipping
Set the discount for specific products, categories and manufacturers
Set a date range
Set a priority
Live demo
Module settings
Store front-end, Try adding some products to the cart.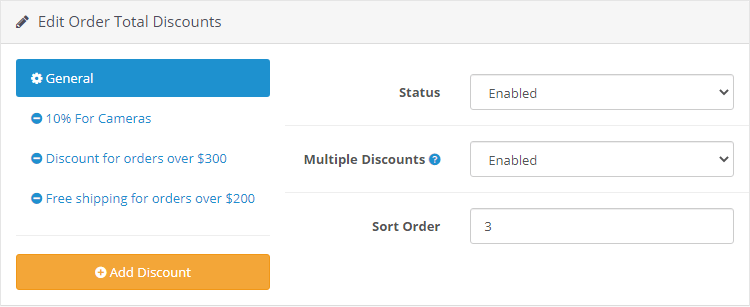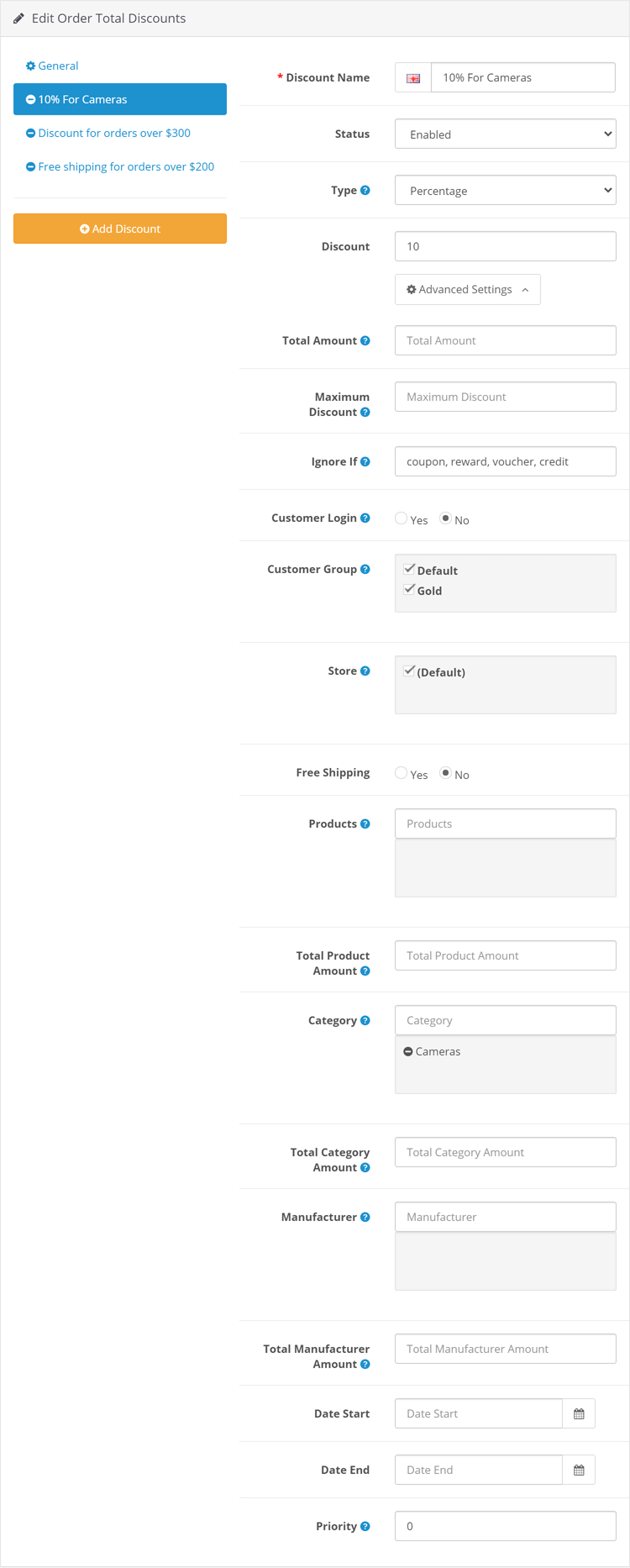 Install Instructions
- Login to your OpenCart Admin panel
- Go to Extensions > Installer and upload the file suited for your OpenCart version
- Go to Extensions > Extensions > Order Totals > Order Total Discounts > install and configure it
Free Installation and Support
No core files are changed or replaced.