We all know that customers feel confident to purchase a product that has a lot of reviews. Research shows that having some quality product reviews always improve customer trust. The more the better. Which often results in a huge improvement in product sales. But getting a number of product reviews can be challenging after publishing a new product. So keeping everything in mind, we have developed the OpenCart Reviews Importer for the OpenCart sellers. Our app will allow you to import thousands of product reviews from any Amazon product to your OpenCart product. This reviews importing software will also allow you to monitor the source product for new reviews. It will monitor and check the source product for new reviews and it will import the new reviews automatically to your store.
Top Features:
- Single Click Reviews Import from Amazon.
- Import Reviews from Multiple Amazon Products.
- Sort Reviews In Your Preferred Way
- Dynamic Reviews Filtering
- Regular Automated Monitoring and Notifications
- Super Simple User Interface
- Ultra Low Bandwidth Consumption
- Build-in Proxy Support
- Export Sales Report
- Super Friendly Customer Support
- And lot more.
Installation Documentation:
Part 1:
Setting up the Environment (not require if already done):
Download the following extension (matching your OpenCart version):
OpenCart 3.X - Fix OC 3.x Extension Installer.
OpenCart 2.X - Quick Fix: Extensions Installer issue when FTP support disabled.

Install the fixing extension from: Extension > Extension Installer > Upload.


Note that: For OC2.X, you need to extract the file first and then upload only the XML file inside it. You cannot upload full zip file

.

Go to "Extension > Modifications" and press the "Refresh" button at top right corner.


This step is very important. Otherwise the installation will not work.



Part 2:
Installing Reoon Extension:
Download this extension.

Install the Reoon Extension directly from: Extension > Extension Installer > Upload.

Go to Extensions > Extensions > Choose the extension type "Feeds".

Install the "Reoon API", press the "Edit" button, Enable the extension and save.

Download the Desktop App from our official website https://www.reoon.com/opencart-dropship and run it on your computer.

Start enjoying our service.

Contact us if you need any help. We offer free installation of the extension (if you need).
Note That:
If the "admin" folder (login link) is renamed, you cannot install the extension directly. In that case, folder name also needs to be updated in our extension
php
code. Contact us and we will tell you exactly how to do it (or we can do it for you).
System Requirements:
Operating System: Windows / Mac
Internet Connection
** Everything will be done and managed by our Desktop App. This extension works as a bridge between your store and our Desktop App. This extension will allow you to connect your OpenCart Store to our Desktop App.
Please visit our website for full details:
https://www.reoon.com/opencart-reviews-importer/
Video Demonstration: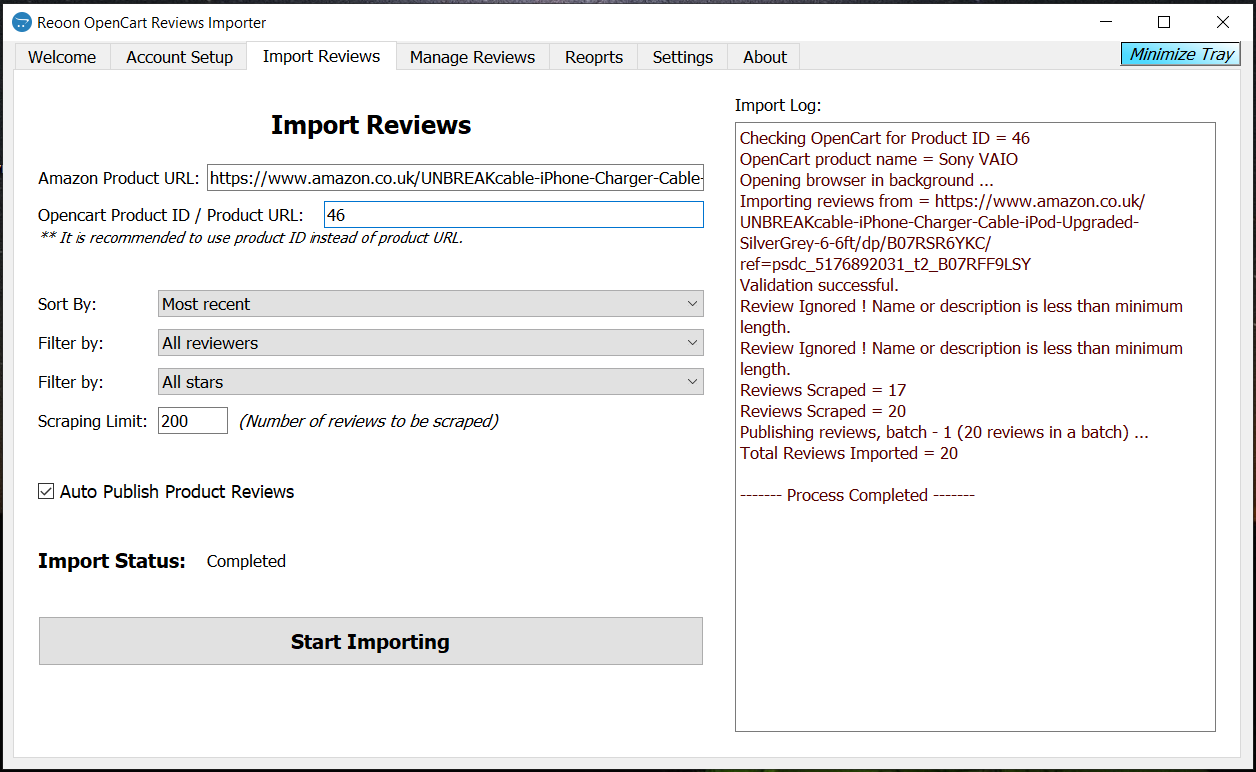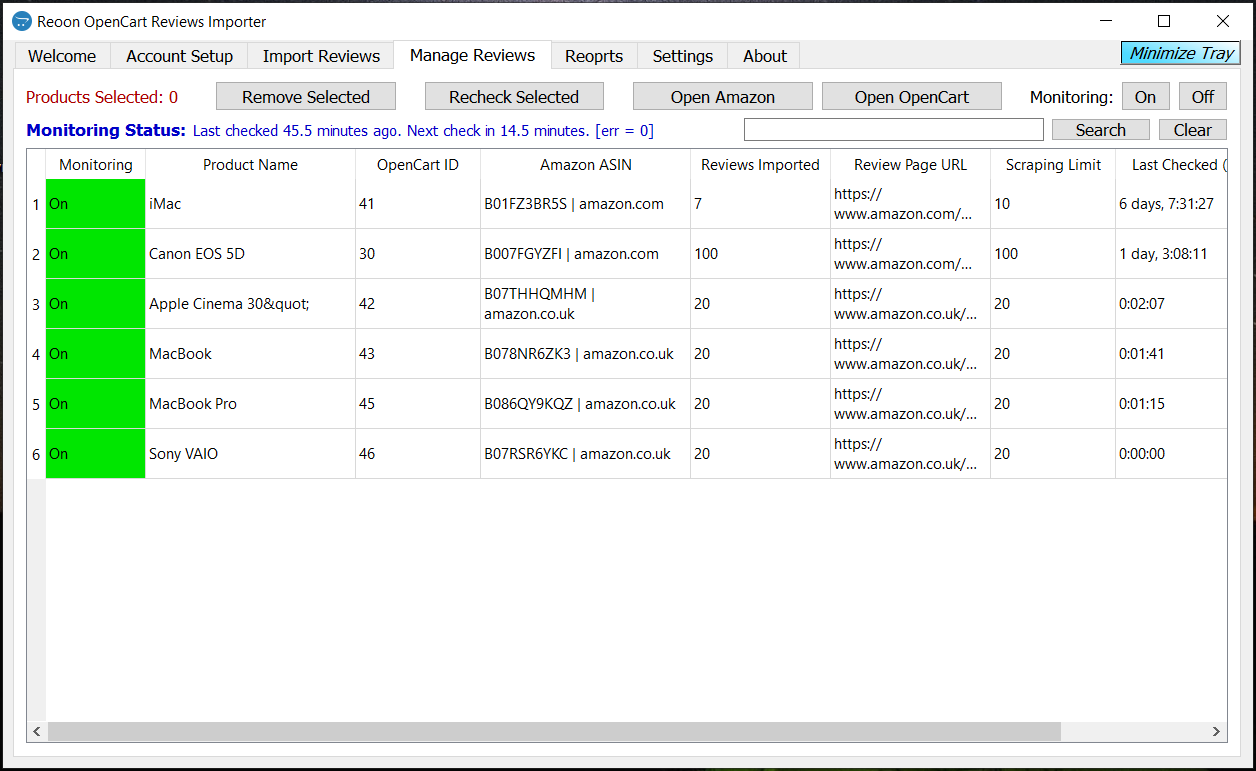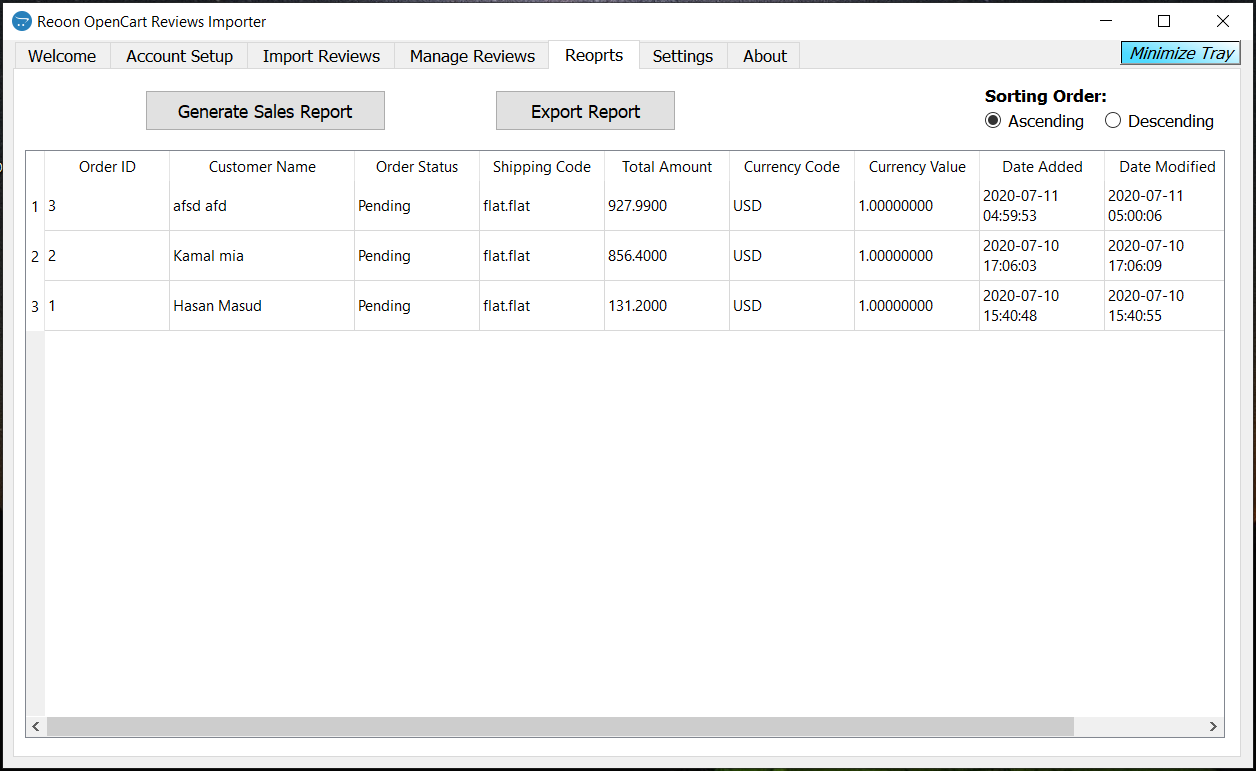 Any Questions? Please contact us at
https://www.reoon.com/contact-us/