With Katapult, you can offer a lease-to-own financing solution for the underserved subprime & no credit consumer market, allowing consumers who do not qualify for traditional financing to find a path to ownership for the products they need. Katapult focuses on the omni-channel experience, partnering with both online and brick & mortar retailers nationwide.
Katapult offers a user-friendly checkout experience with three easy steps only and only 14 required fields, making the checkout process simple and fast with approvals in less than 5 seconds. Additionally, Katapult does not rely on FICO score for approvals. At Katapult, we pride ourselves on the transparency of our agreements and provide award winning customer service and 24/7 chat support.
To complete the setup of Katapult as a payment method, the merchant will need to contact Katapult for API keys and account setup.
Katapult offers a full library of pre-approval buttons and banners separately as these are not natively built into the plugin
Get Buttons
Learn more here
https://youtu.be/BQ0YHlrD_YA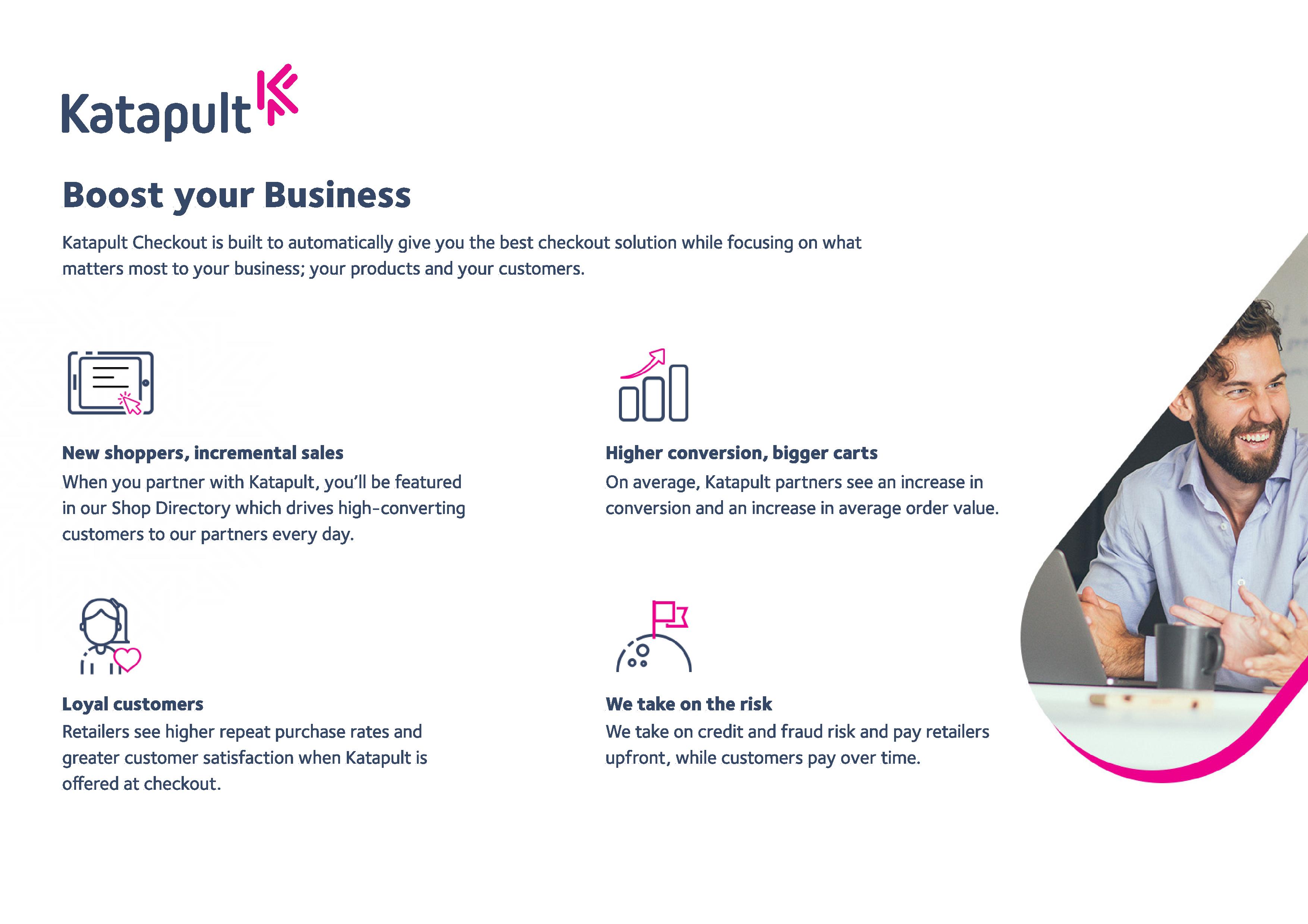 To get started schedule a demo