This extension offers a poll or survey function for your OpenCart site.
It will help you to get more information from your site visitors or customers.
Main features include:
Multiple surveys on different pages

Multiple questions for each survey

Single-choice or multi-choice questions

Optional comment input for a question

Optional extra note for an answer

Multiple languages

Multi-store support

Results presentable as bar charts or percentage list

Export results as word documents

General header or footer for each survey

Use surveys as modules for different page layouts

See also our demo site:
https://www.mhccorp.com/demo
(frontend)
https://www.mhccorp.com/demo/admin
(backend demo / demo)
Requirements
This OpenCart extension does not modify any OpenCart core files. No XML-based modifications systems like OCmod or VQmod are needed. Instead it uses event handlers.
Installation
In the admin backend follow these steps:
Go to Extensions > Installer and upload our *.ocmod.zip file

Go to Extensions > Extensions > Modules > Survey Plus and click on the Install button

That's it!
How to create and publish a survey
In the admin backend follow these 3 steps:
Create a new poll via Survey Plus > Polls > add Poll. Fill in the tabs 'General', 'Data', and 'Questions & Answers'.

Create a new module via Extensions > Extensions > Modules > Survey Plus > edit. Then fill in the module details, including the selection of a survey created in step 1, and enable it.

Go to Design > Layouts and edit a page layout which has to include a module created in step 2.
Further help and customized versions
This extension has been successfully tested for the standard OpenCart 3.0.3.x releases.
Most of the standard-compliant web themes for above OpenCart releases should be fine for this OpenCart extension.
If you need a customized version of this extension,
let us know
and we can create one for a charge.
Screenshots - Create/Edit Survey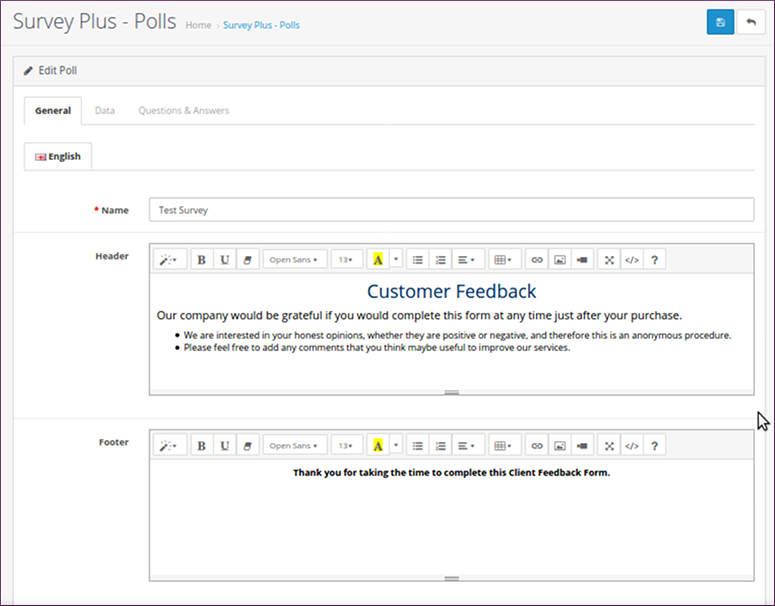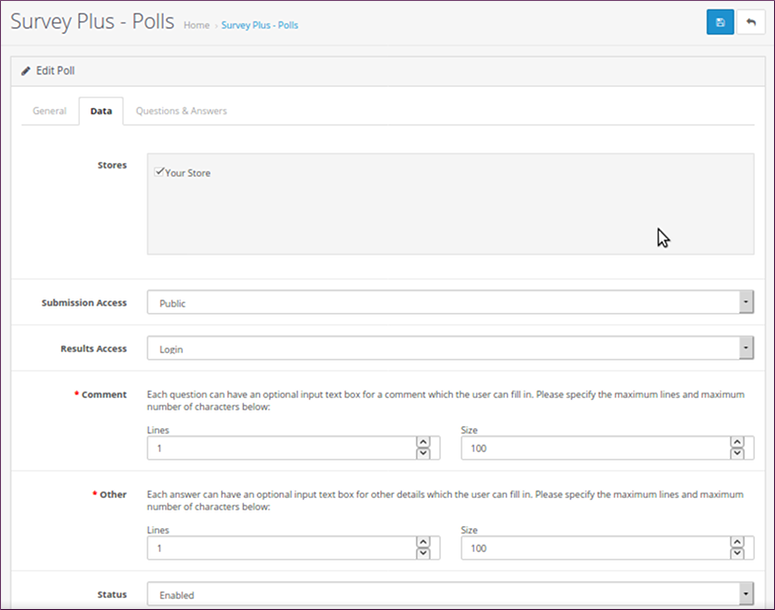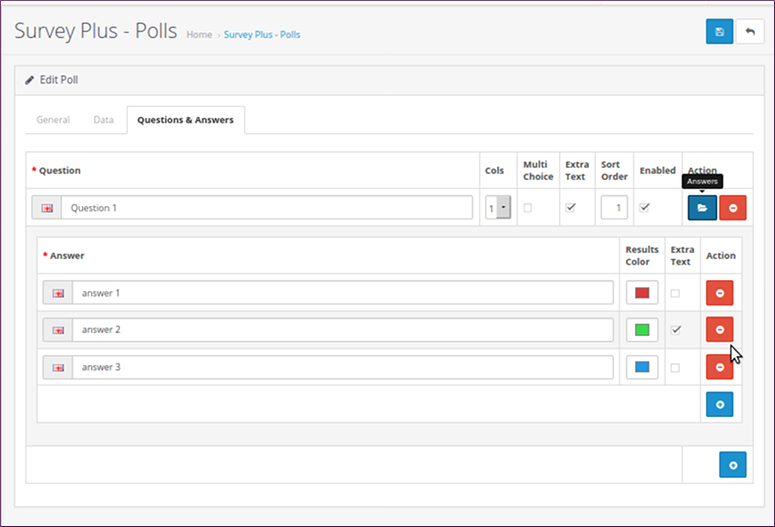 Screenshots - Assign new survey to a module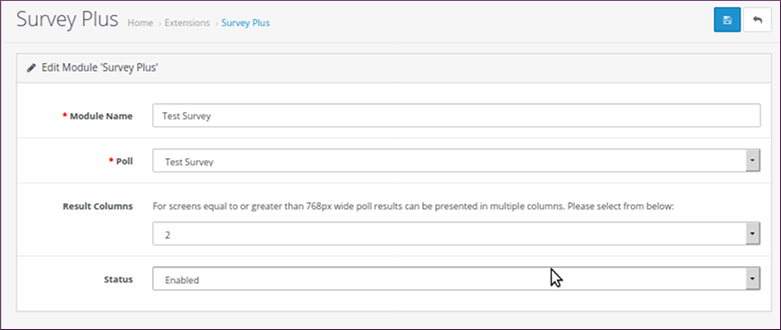 Screenshots - Add poll module to a page layout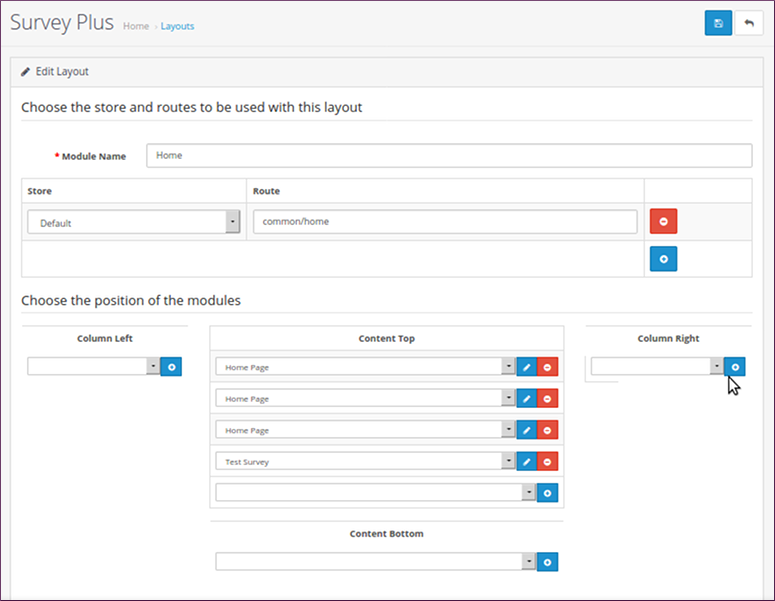 Screenshots - Frontend presentation