Why this extension?
This 2 in 1 module recommends looking for similar items when product is out of stock and disables the Add to Cart Button and replace it with Out of Stock (On Product Page Only).
1) This does not show for products that are in stock.
2) If the product is out of stock and does not have a primary category, it disables the add to cart button but does not show the notice.
Once you click the recommendation link, the module then takes you to the product primary category (Selected by you on product edit page in admin panel) for similar items filtered by In Stock - Only
This ensures that the customer lands on similar products that they were interested in, this time in stock so they can happily make a purchase.
This notice can be potentially be added anywhere on the product page
Notice on product page when out of stock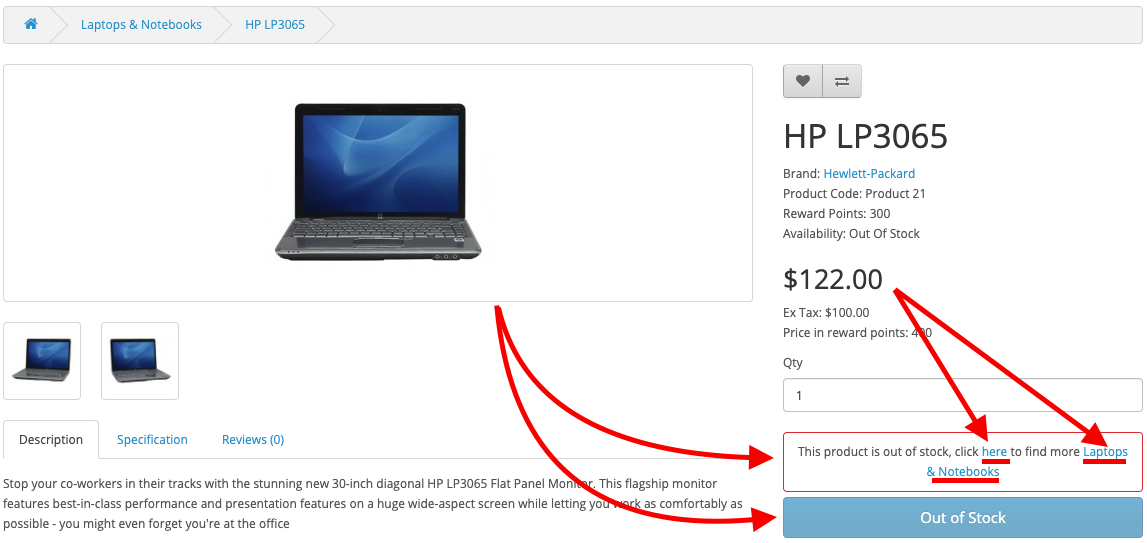 After you click the links you are redirected to the category page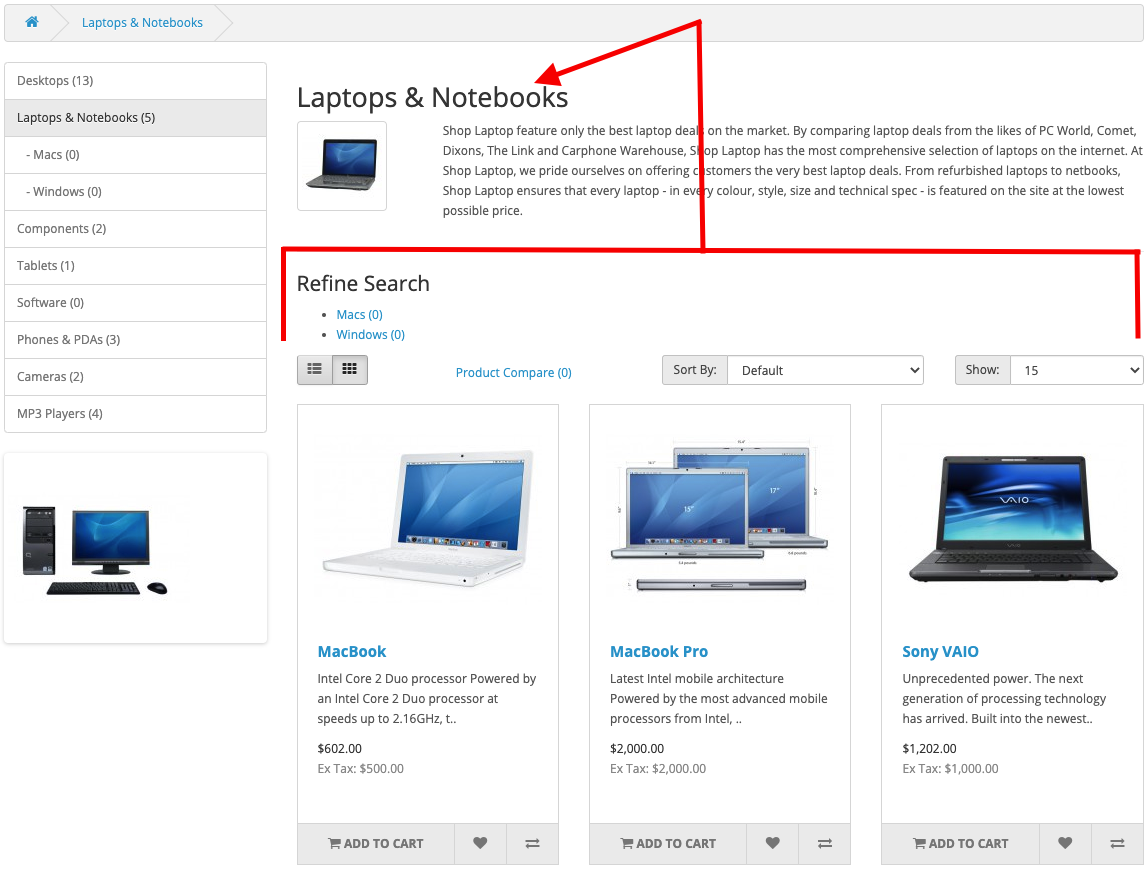 This module is great for any store that wants to point the customer to similar items when the product they are looking at is temporarily out of stock.
Compatibility
This module was made in .ocmod format so it doesn't override core files
This module was tested with the default 3X theme only
Works with multi-store
For custom theme or personal adjustments, please contact us, we charge a small fee.
Use Case
This is totally separate from the normal category and is not a replacement for it, you should always fill in both.
For example a Nikon Camera would be in the following: Cameras, Electronics
For primary category you should only add camera to refine the scope.
When this Nikon Camera goes out of stock, it will recommend the Camera Category specifically and not Electronics etc
More extensions from Nightwing
1) You might be interested in:
Out Of Stock Recommendation + Out Of Stock Button
Where it uses model number to recommend exact same products (Mostly in multivendor environments)
2) See all my other free and paid extensions:
Visit Nightwing's Opencart Store
Documentation
Go to Extension > Installer upload the .ocmod.zip file
Go to Extension > Modifications> Refresh Modification
Go to Dashboard then clear both theme and SAAS Cache.
Go to your product pages, click edit, go to link tab, enter a primary category that this product is related.
Go to an out of stock product page and refresh
Hit the Get Support button for free remote installation support via Teamviewer/Anydesk. (No FTP or dedicated Admin Access Required).