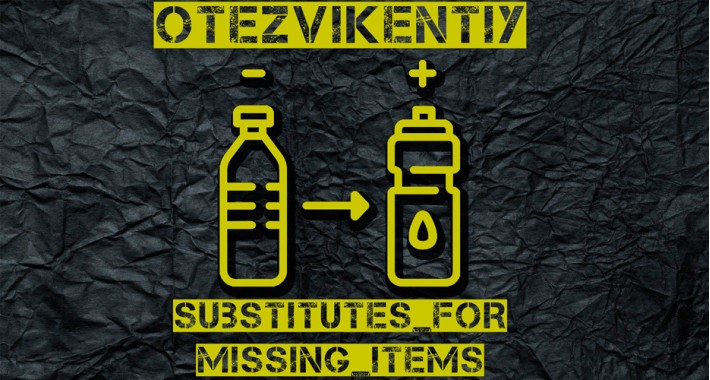 Substitutes in case of absence

The module helps you not to lose a client who has come to you! Imagine a situation, you click on an advertisement for the product you need, and the site says that the product is out of stock. At this moment, even if the site says something like "You can wait ..." or "You can place a pre-order and wait a month" - most likely, the client will simply go to another store. With this module, the loss of the client in this case is sharply reduced and tends to zero, since the client comes across substitutes / analogs of the desired product. For example, a person is looking for a laptop of a certain model, but you do not have the exact configuration that he is looking for, but there is a very close one. In substitute products, you can offer it exactly and with a high degree of probability the client will go over and look at a very similar model.

In other words - the module keeps your clients with you and saves you money spent on advertising.

Main functions, capabilities and settings:
- Ability to set individual substitutes for each product
- Increase in online store conversion
- Possibility of flexible customization for a specific product
- Ability to customize the display of substitutes depending on the status
- Ability to customize the display of substitutes depending on the quantity of goods in stock
- Displaying substitute products not only in the product card, but also in the basket, if suddenly the buyer did not notice that he had put an item out of stock in the basket
- Support for multiple stores
- Support for multiple languages
- Main files are not overwritten or replaced
- Ability to enable or disable the module at any time
- Simple and easy installation

Compatibility:
- OpenCart 3.0. *
- OpenCart 2.3. *
- OCStore 3.0. *
- OCStore 2.3. *
- Opencart PRO 2.3

Requirements:
- php 5.6+

Languages:
- Russian
- English

Installation instructions:
- The module is installed in a standard way.

Additional instructions after installation:
- absent

Technical support:
email - OtezVikentiy@gmail.com
telegram - @OtezVikentiy

Licensing:
- the license is issued for 1 domain + any number of subdomains.