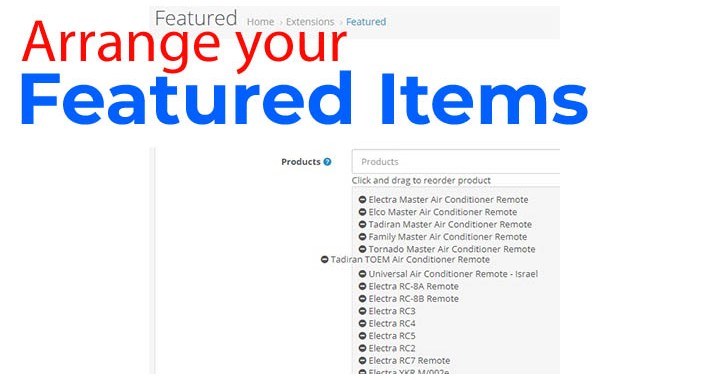 Using this OCMOD
This is the long awaited mod for featured items.
You will be able to re arrange your featured items.
It is so simple to use.
You will be able to simply drag and drop your featured items in the order you would like.
This is critical if you have a lot of items on your homepage.