With this extension admin can copy an existing order and create a new order based on the old order data. This makes the order creation process very fast and easier.
Go to the admin orders list, select an order and click on "Copy" from the Drop Down menu. This will copy the order information, Including the customer, products, shipping method, payment method, etc into the order form.
Demo - Admin Orders List
username : demo
password : demo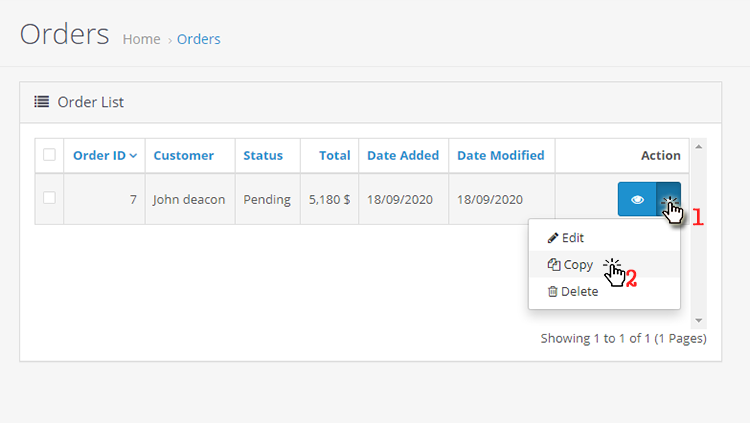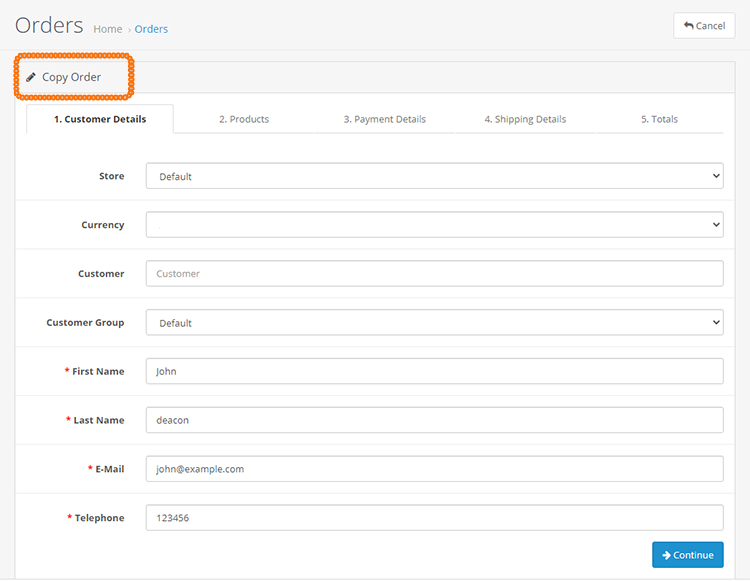 Extension Installation Guide
Upload the zip file via extensions / Installer / Upload
Once the upload is done, Please go to Extensions / Modifications and hit the refresh button. If the theme caches is enabled, Refresh the theme caches in the admin panel / Dashboard / Gear icon.
No core files are changed or replaced.
For install and support free click on the "GET SUPPORT" button on this page. or drop me an email: hoseynsabeti9@gmail.com