With this extension let your customers use their telephone to log into their account. Login with Email still works as before with this extension.
Customers can enter telephone or email in the same login field.
This possibility is also provided on the checkout page.
To prevent duplication, If an account is already registered with a telephone, No other account can be created with the same telephone. The customer will see an error message to change the phone number when he creates an account.
Demo:
Front-end
Email :Demo@gmail.com
Telephone : 123
Password : demo
Login Page:

Checkout Page:

Error for duplicate Telephone: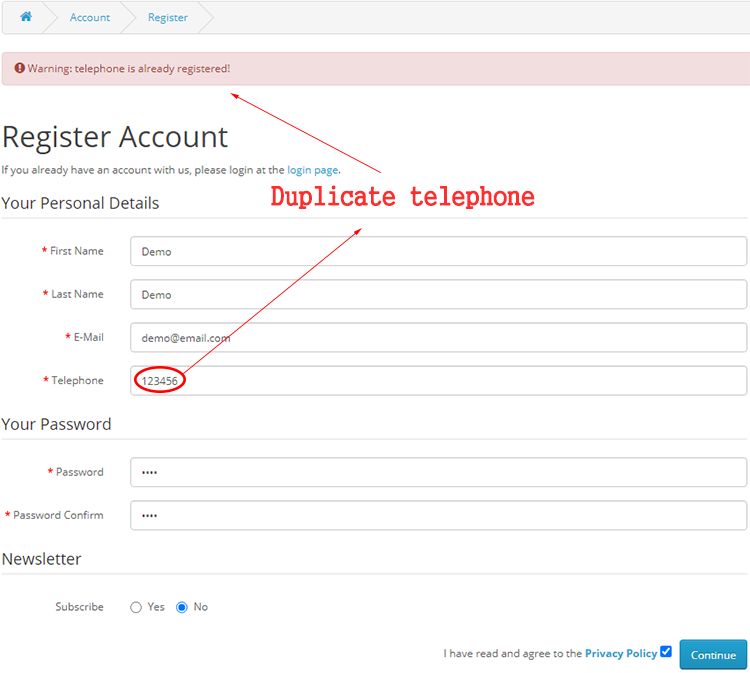 Extension Installation Guide
Upload the zip file via extensions / Installer / Upload
Once the upload is done, Please go to Extensions / Modifications and hit the refresh button.
Clear the theme caches if it is enabled.
For install and support free click on the "GET SUPPORT" button on this page.