Send automatically review invitation to customer. You can use this module if you have a Kiyoh account or Klantenvertellen account.
Module language files: Dutch, English
INSTALL
1. Login to your store admin, go to Extension => Installer and upload the ocmod.zip file.
2. Refresh all caches in Dashboard and Modifications
3. Go to System => Users => User Groups and check read and write permission for the module.
4. Go to Extensions => Extensions => Type: Modules, find "Kiyoh review invitation" and install the module (green +button).
5. Open the module (blue button) to edit, add all requested details and save.
Automatically send invitations to your customers in the languages available on your website (up to 29 different languages).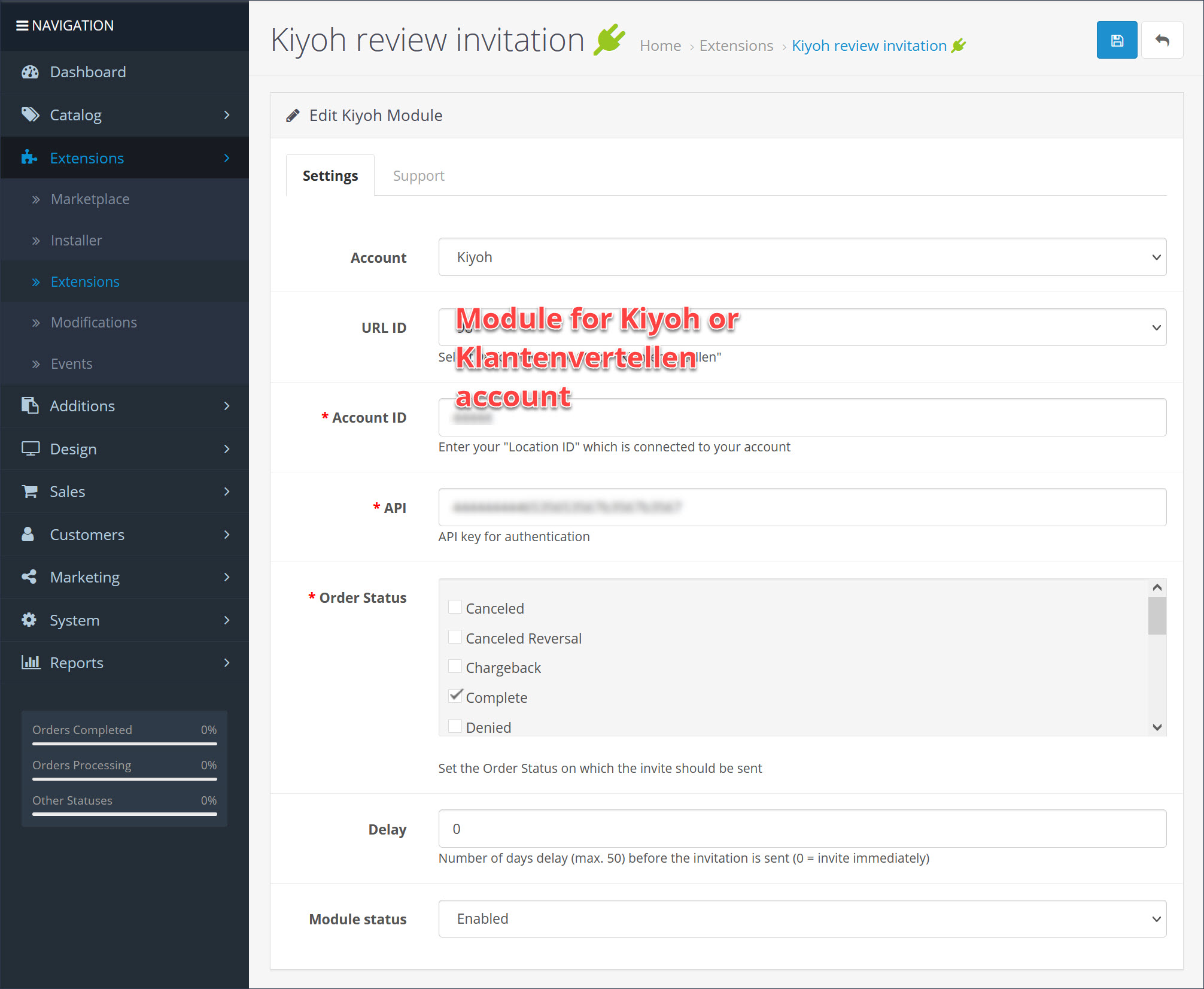 You need an account at Kiyoh or Klantenvertellen to use this module.
Register at :
Kiyoh.com
Register at :
Klantenvertellen.nl
Our other Kiyoh modules:
-
Kiyoh widget module