TMD OpenCart Booking And Reservation System Extensions Overview
======================================================================
This Module allows for creating a dynamic booking and reservation system for your products. This is a multipurpose appointment booking schedule system Module. That will convert your store into a dynamic and well planner System. It will help store owner to create different types of booking with different time slots, that impact the sales of the store.
The booking module will provide you to create your own appointment fields to get any information that you need to collect for each appointment.
This useful module is simple for use, easy to manage booking System schedule for each service provider who really thinks about its customers.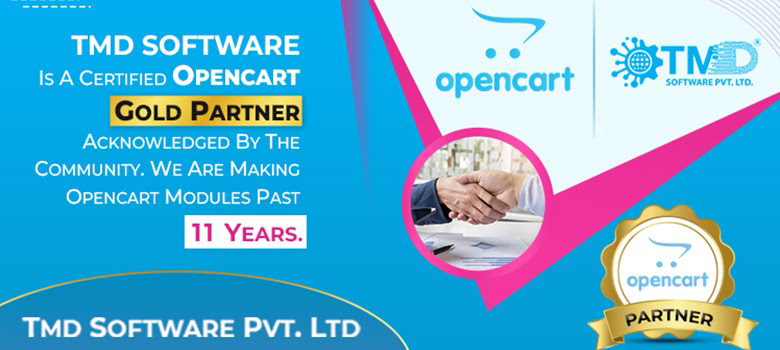 Available Setting in Advance Booking And Reservation Module For OpenCart
=============================================================================
This extension is a complete booking and reservation system module that comes with a form builder. In the form builder, the admin can create multiple forms to get user details for the appointment. One form will be selected for booking.
The module has many features in-built that help the admin to create a tour booking/appointment form for the product.
It has the option to select the date range for an appointment, exclude date and days, time slots, no. of persons, adults and children, selection form, and more.
Here is a complete feature list of purchased order extensions.
✔ Booking date range.
✔ Exclude dates and days.
✔ Add time slots.
✔ A number of persons / Children.
✔ Title text.
✔ Create forms.
✔ Select form.
✔ Connect with products, categories, and manufacturers.
Adjust Setting Of Booking Appointment According To Requirement
=========================================================================
There are many settings that can use to create an appointment system that delivers the best result.
Enabling for a few dates or date range, select time slots ranging from 5 min to hrs, enter time slots excludes date and weekdays or weekend.
Also, the admin can mention the max number of people and children allowed. User will restrict to enter more numbers. Show and hie it any time by changing the status(enable/disable).
Connect it with products, categories, and manufacturers. This attaches an appointment and booking system to selected products, categories, manufacturers from admin.
Create And Select From For OpenCart Booking Appointment Module
========================================================================
This extension comes with a form builder module.
Admin can create as many forms as required like product info appointment, Bulk sale appointment, and more.
This form will automatically come into the booking system setting and then the admin selects the form.
The selected form will display there. The user then fills out the form and you will collect the data and see all appointment requests under the form builder menu. Also, the admin can reply to the user from there. It also maintains the status of user appointment requests.
Customers can see the booking details(Like Date & important info) on the Product page after Click the Booking link in their account.
Compatible with Almost All OpenCart Themes
===================================================
Most people do not use the default OpenCart Theme. That's why we had done a lot of testing on the extension to work perfectly on all kinds of themes
including the Journal Theme.
The module does not require extra work to make it work after installation. You do not need to think or worry about the compatibility of the Module with your website theme.
On the Product page, a Booking button will appear automatically. It will perfectly look like part of the website theme. And helps you getting more sales by making appointments regarding product information and other stuffs.
Supports OpenCart 2.x and 3.x versions
================================================
TMD made this module to work on OpenCart versions 2.x and 3.x versions. OpenCart purchased order for the multivendor module can be easily installed via the upload module section in admin, on your website. Because
This module uses OCMOD. Which does not overwrite core files. It also works with could based online websites.
Our all modules, extension, and themes are plug and play.
Just install and you are ready to use them right away.
Support
Check out our demo or write to us for any query you just have in your mind. Got pre-sale questions or have questions about support. Please create a ticket. We will help you to get it working.