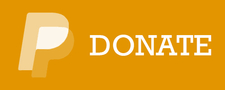 Why this extension?
The default Opencart only supports Recaptcha on Registration, Contact, Guest Checkout, Reviews and Returns. This extension extends your Store Security to your Admin Login, Customer Login and Customer Forgotten Password pages by adding Recaptcha V2 Validation.
Recaptcha is required to be enabled on your Store first before you install this module.
This extension was only tested on the Default theme, english language. We charge a small support fee for custom themes, other languages, etc.
Demo

Beef up your Opencart Security!!!
Strengthen your Opencart Security with my latest extension, PCI Compliant Password Policy:
Password Validation / Show Hide Password - Multi-language
Where you are able to enhance your Opencart security by changing the password requirement from the old insecure 4 - 20 characters to:
A minimum of 8 characters and a maximum of 20 characters

Lowercase letters

At least 1 upper case letter

At least 1 special character

At least 1 number

Show beautiful password strength meter while customer types

[*]Show/Hide Password button

More extensions from Nightwing
See all my other free and paid extensions:
Visit Nightwing's Opencart Store
Documentation
No core file changes, all changes are made via ocmod
To install this module:
Go to Extension > Installer upload the .ocmod.zip file
Go to Extension > Modifications> Refresh Modification
Go to Dashboard then clear both theme and SAAS Cache.
Test your Admin login page, customer login page and customer forgotten password page.