With this extension, you can change the category page of your site from simple to attractive.
By default, OpenCart only shows the Sub-category names.
This extension not only displays images and captions but also gives you many options to design this page the way you want.
I recommend that you visit the demos before reading more details to get better acquainted with the features of this extension.
Demo:
Module Settings
Front-end
Front-end2
username : demo
password : demo
This extension is designed to keep your site looking its best. For example, the height of the boxes is dynamically set with the tallest box.
Or if the number of items in a category is less than the number you selected, the extension selects the most appropriate number
Features
* Display sub-category image
* Show or hide the description
* Set the number of words for description
* Turn the slider on and off and many settings
* Responsive design
* Resize images.
* Set the font size.
* Set the colors
* Set the font-weight
* Display a box on mouse hover with category description with ability to customize this box
General Settings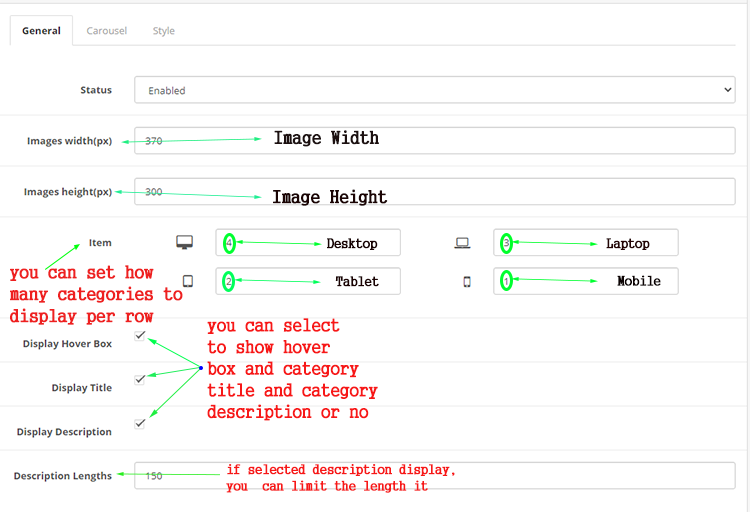 Carousel Settings
Style Settings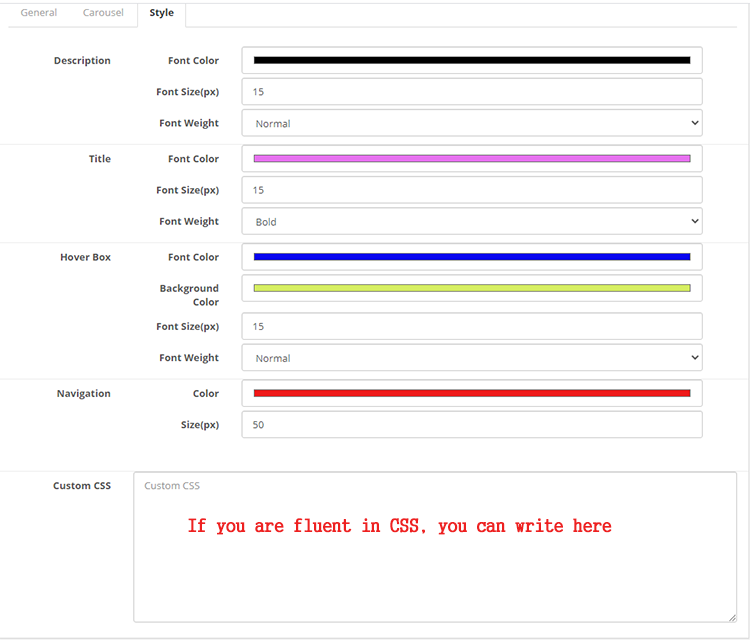 Extension Installation Guide
Upload the zip file via extensions / Installer / Upload
Once the upload is done, Please go to Extensions / Extensions / modules / Install Sub Category Images, Enable and save it.
Then, Please go to Extensions / Modifications and hit the refresh button.
For install and support free click on the "GET SUPPORT" button on this page. or drop me an email: hoseynsabeti9@gmail.com