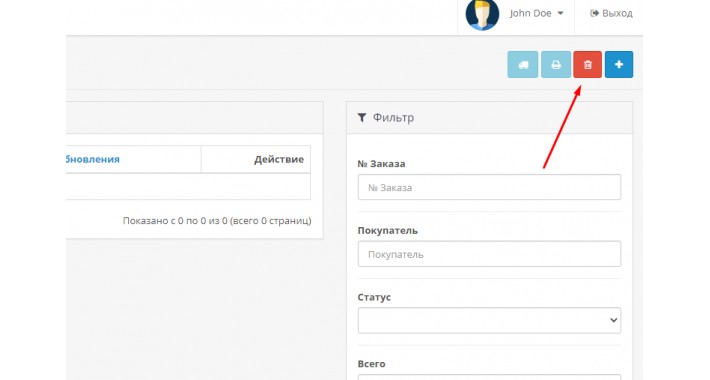 The module adds a delete button to the order list as it was in oc2. You can mark the orders you want and delete them.

If you need to delete all orders, but there are many pages, you need to change in System - settings - options - Element limit (Admin) to a large value.

Then you can mark everything in the list and delete it.

Important for opencart 3.0.5-3.0.7!

You should install fix for modification system (after that refresh twice) and module will work
https://www.opencart.com/index.php?route=marketplace/extension/info&extension_id=40603&filter_category_id=8&filter_license=0


Installation

Through the opercard add-on installer.

After installation, clear the modifier cache.
What customers say about Order delete button for opencart 3