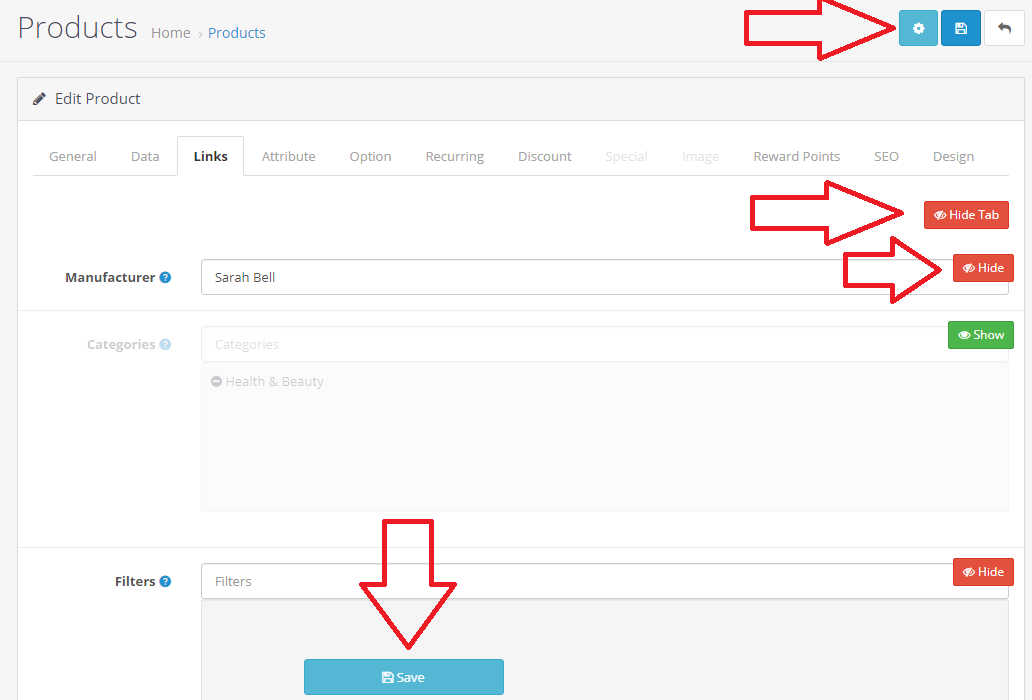 This extension lets you hide unnecessary fields and tabs from admin panel => catalog => the product page (add/edit).
First click on the gear icon that appears in the upper right corner of the screen, then hide unnecessary fields and tabs and finally click the save button at the bottom of the page.
The extension does not modify any core files and does not make any drastic changes to templates.
Demo:
Product Edit
Extension Installation Guide
Upload the zip file via extensions / Installer / Upload
Once the upload is done, Please go to Extensions / Extensions/modules/manage product form, Enable and save it.
For install and support free click on the "GET SUPPORT" button on this page. or drop me an email: hoseynsabeti9@gmail.com