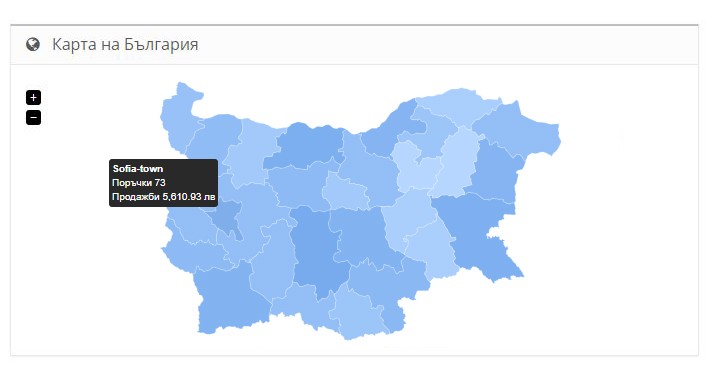 Bulgarian map for the admin dashboard. Shows the number of orders and combined amounts per country region. The region of the order is based on the shipping postcode.

Installation:
1) Extensions -> Extension Installer -> Upload the zip file
2) Extensions -> Modifications -> Click on the Refresh button in the top right corner

That's it.

---

Карта на България за администраторското табло. Показва броя на поръчките и комбинираните суми за даден регион на страната. Регионът на поръчката се базира на пощенския код за доставка.

Инсталация:
1) Разширения -> Инсталатор -> Добавете zip файла
2) Разширения -> Модификации -> Натиснете на бутона Опресни в горния десен ъгъл

Това е.