This extension adds four new filters to the orders page in the admin panel.
You can search for orders by
products
,
customer phone number
,
manufacturers(brand)
, and
models
.
New columns with the same titles will also be added to the order table.
All new fields have autocompleted capabilities that make it easier for you to achieve what you want.
There is a panel at the top of the table order that you can use to temporarily hide the table columns or show them again.
You can test this plugin in the demo right now.
Demo:
Admin/orders
Features:
Four filters in one plugin

new columns to the order table

Auto-Complete input

Show or hide columns

Easy to install and use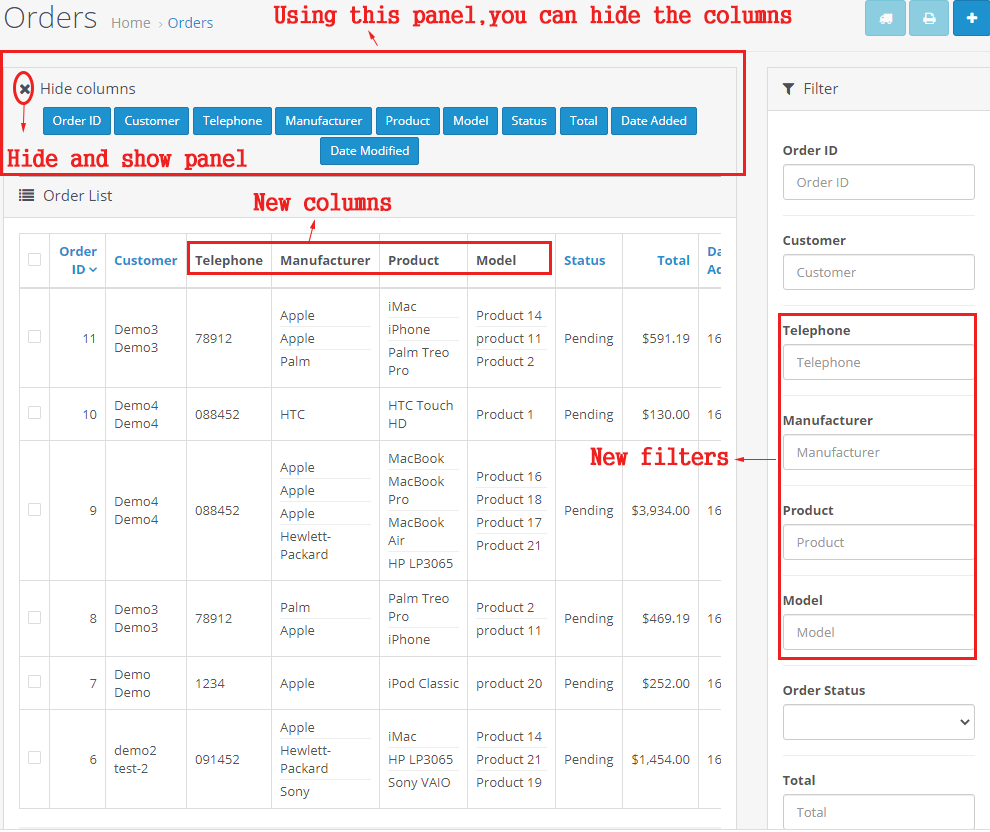 Extension Installation Guide
Upload the zip file via extensions / Installer / Upload
Once the upload is done, Please go to Extensions / Modifications and hit the refresh button. If the theme caches is enabled, Refresh the theme caches in the admin panel / Dashboard / Gear icon.
For install and support free click on the "GET SUPPORT" button on this page. or drop me an email: hoseynsabeti9@gmail.com
See the
Filter Customers By Telephone
extension
here