This extension changes the add to cart button for out of stock products to a "Notify" button.
Using this button, People can subscribe and receive an email when the product is back in stock again.
Features
Display a customizable form for out of stock products
Ability to enable or disable this feature for guests or customer groups
Automatically send emails when product is available.
Multilingual and customizable texts and Emails
View the full report of requests with the ability to sort, filter and search
Live demo
Backend
Front End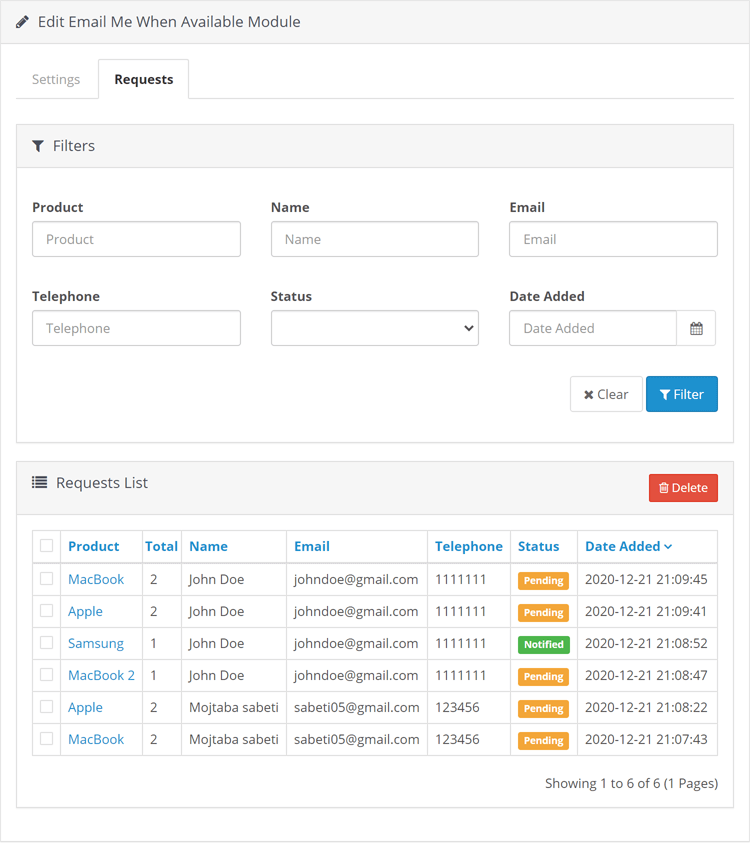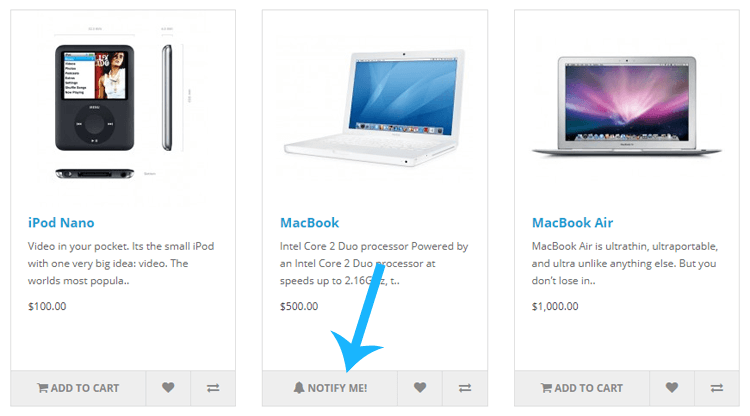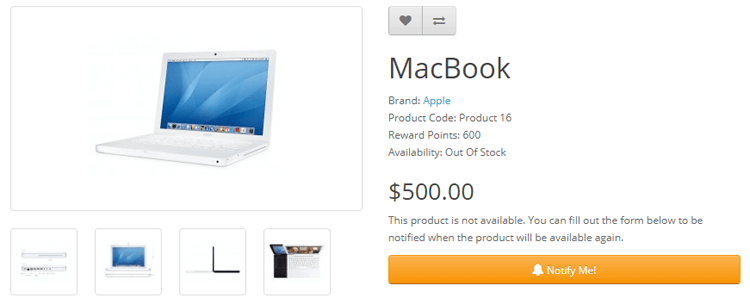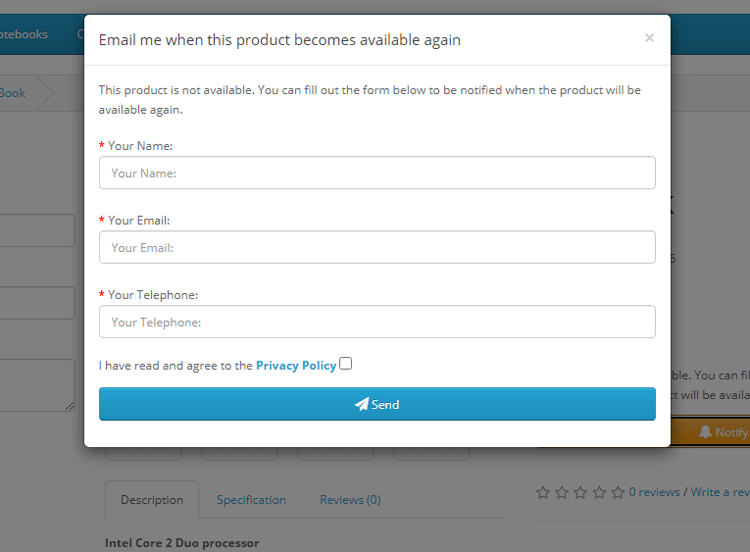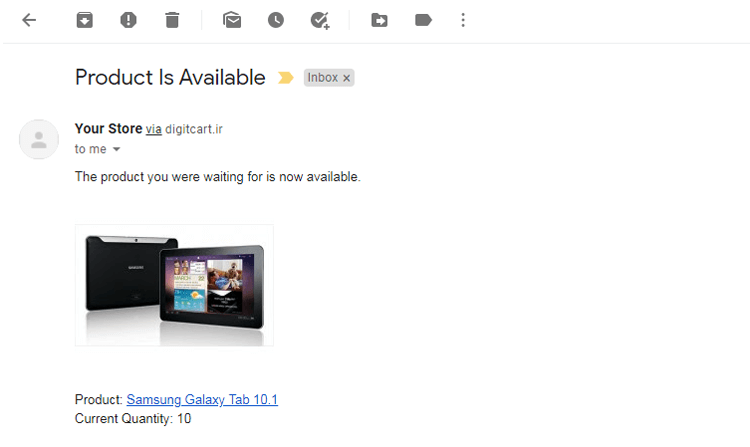 Install Instructions
- Login to your OpenCart Admin panel
- Go to Extensions > Installer and upload the file suited for your OpenCart version
- Go to Extensions > Extensions > Modules > Email Me When the Product Is Available > install and configure it
Free Installation and Support
No core files are changed or replaced.