This extension allows admins and customers to create a PDF invoice, as well as an order tracking service in the customer account.
The user can be informed of the status of his order by entering his order ID or phone number.
You can enable or disable these features for the user.
A button is added to the order list page as well as the order information page (admin and customer), which can be clicked on to create and view the PDF invoice.
Look at the pictures below to get acquainted with the use of this plugin and you can also try it in the demo
Features
* Each user can only track their own orders
* Print store logo and product photos inside the invoice.
* Insert the store link in the invoice. (by clicking on the store logo, the customer will be directed to your store)
* Ability to enable or disable the module for the customer
* Supports Arabic, Persian, Russian, and English for invoices.
* View the status of all orders by entering the phone number
* Easy to use with just one click!
Demo:
Module Settings
Admin Order List
Order tracking Of Customer Account
Customer Account Order History
Example of order ID: 7
Customer Telephone: 1234
Order tracking Of Customer Account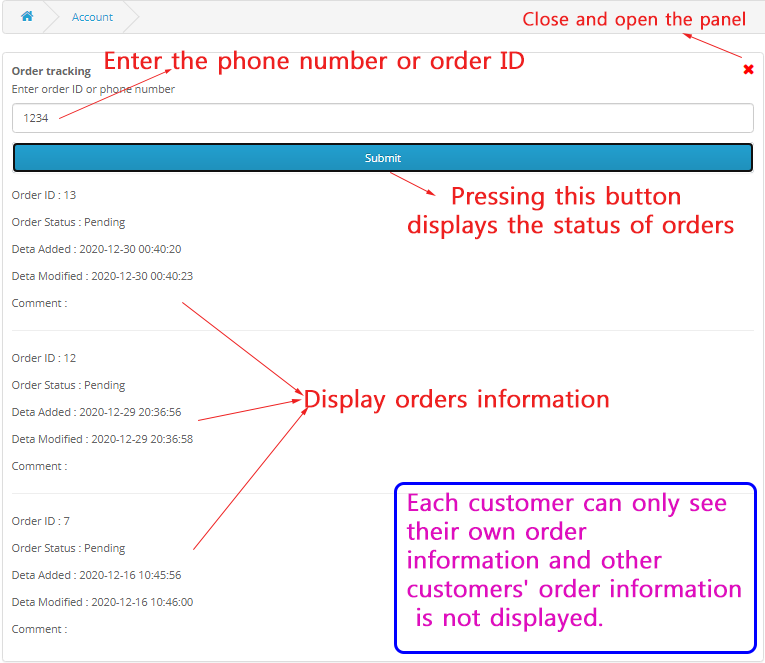 Admin Order List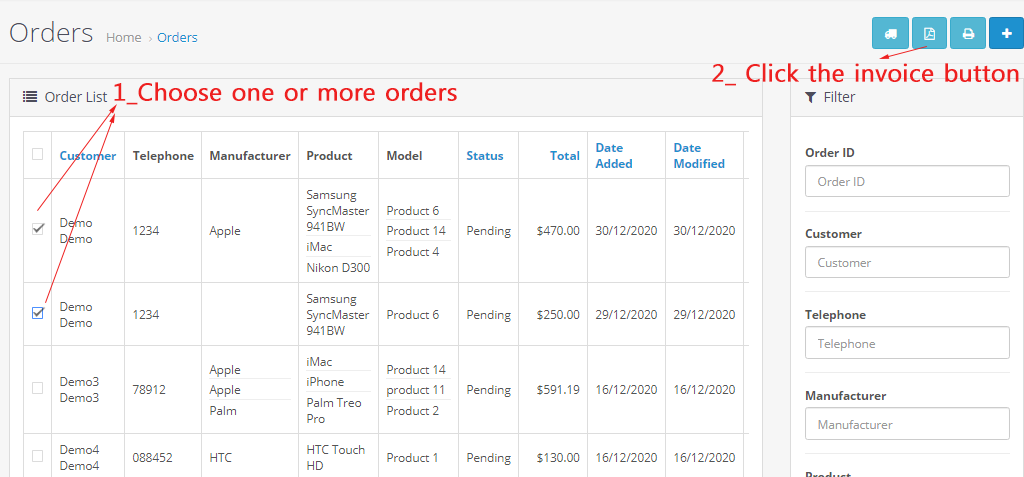 Customer Order Information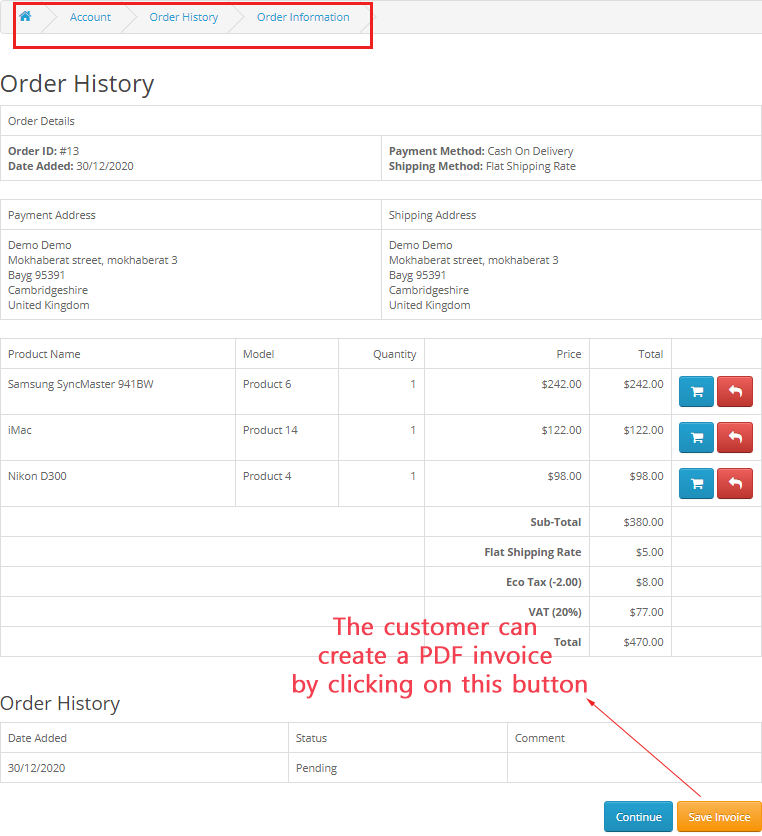 Customer Account Order History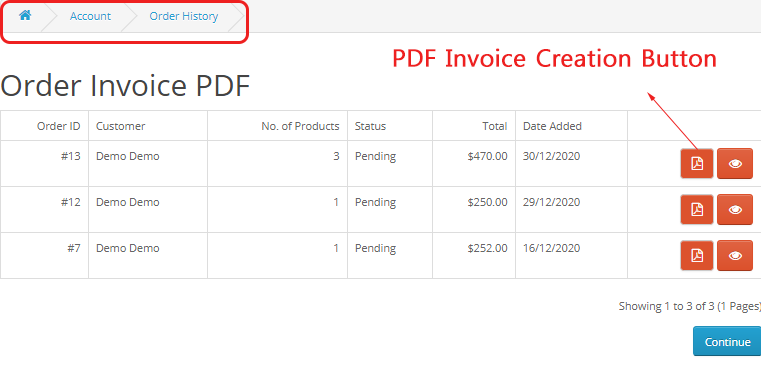 Module Settings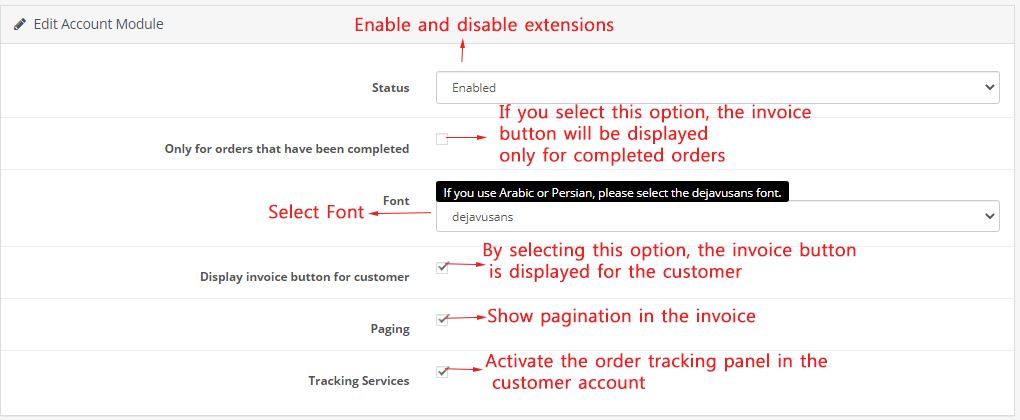 Example Invoice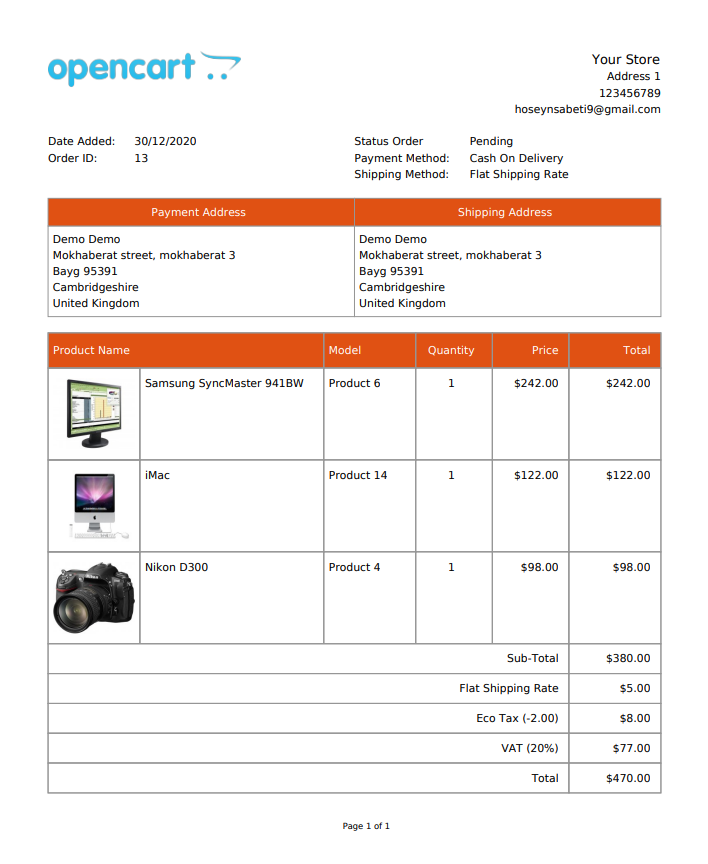 Extension Installation Guide
Upload the zip file via extensions / Installer / Upload
Once the upload is done, Please go to Extensions / Extensions/modules / Install Order Invoice PDF, Enable and save it.
Then, Please go to Extensions / Modifications and hit the refresh button.
For install and support free click on the "GET SUPPORT" button on this page. or drop me an email: hoseynsabeti9@gmail.com