Display your Trustpilot Reviews in stylish way with this extension.
This is Trustpilot review slider
Features
- Unlimited Widgets
- Works on any theme.
- Support multi store.
- Multi Language support.
- Support Multi Trustpilot Account. Each Trustpilot account per each Store.
- More than 8 pre-designed widgets
- Unlimited customization per each widget
- Widget level customization, so you can display each widget in unique way.
- Black Theme Support
- More than 10 fonts. So you can choose different fonts to your different stores.
- Trustpilot-made widgets can be added along with this widget.
- Display review date in your regonal format. More than 10 date formats are available.
- Review stars in Green Color / Natural Trustpilot color scheme
- You can change review star design.


What is this ?
- Displays Trustpilot reviews in beautiful way. This extension was made with Trustpilot Basic Account holders in mind.
You can display your reviews without Trustpilot Pro Account. Upload reviews to opencart system manually. This extension does rest of the things.
Is there subscription or hidden fees ?
-No, There is no subscription or no hidden fees. Just one time pay.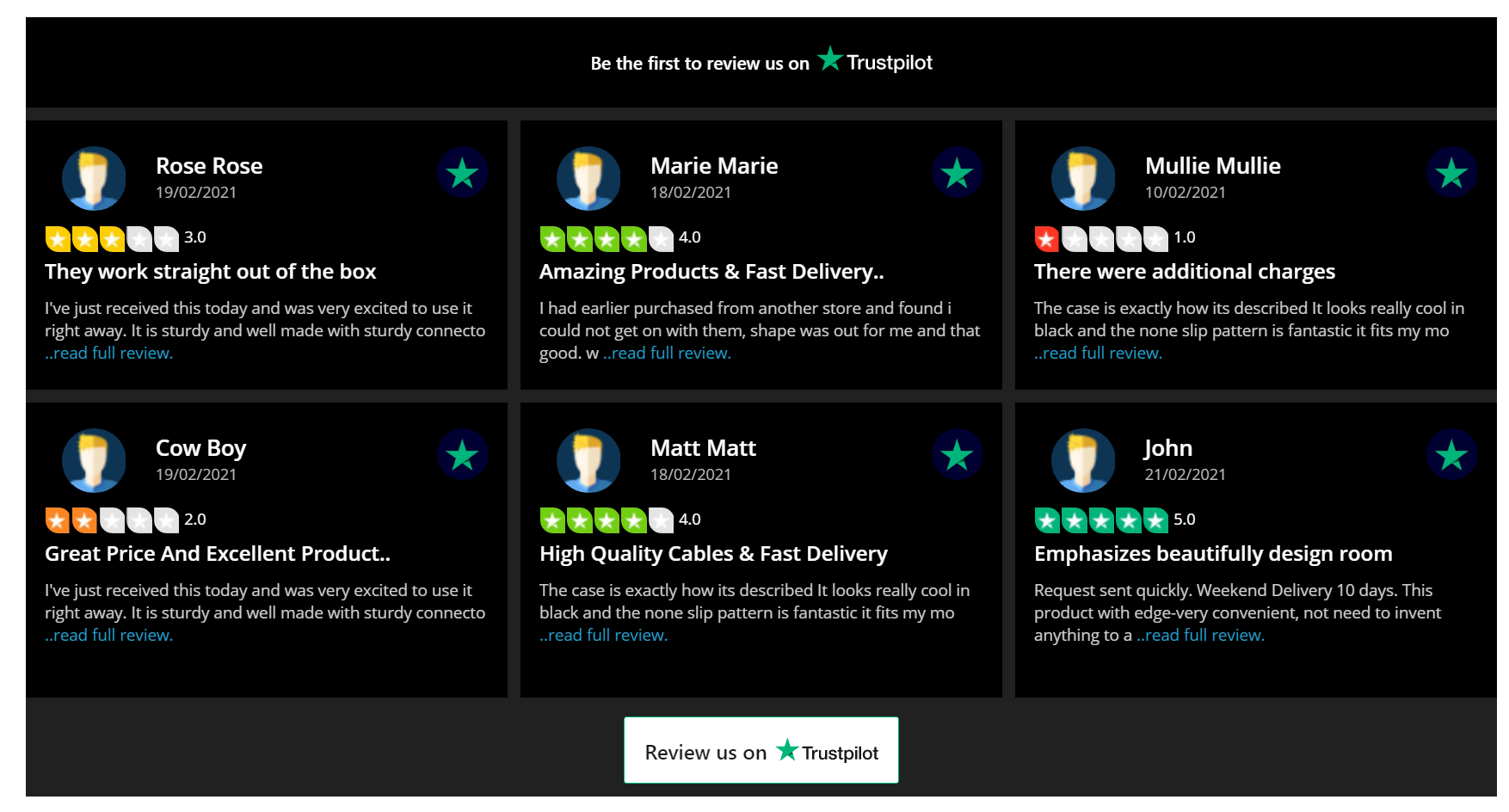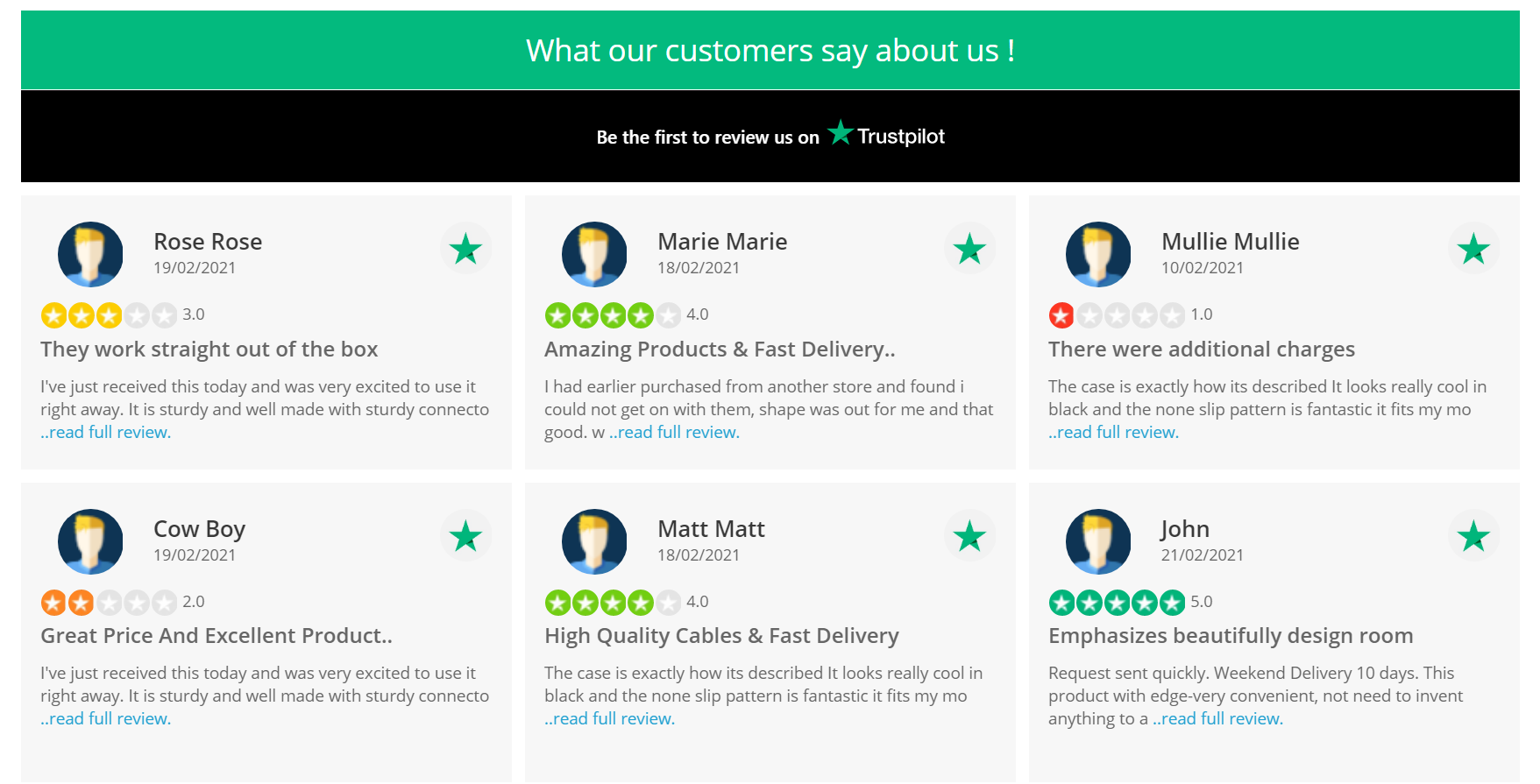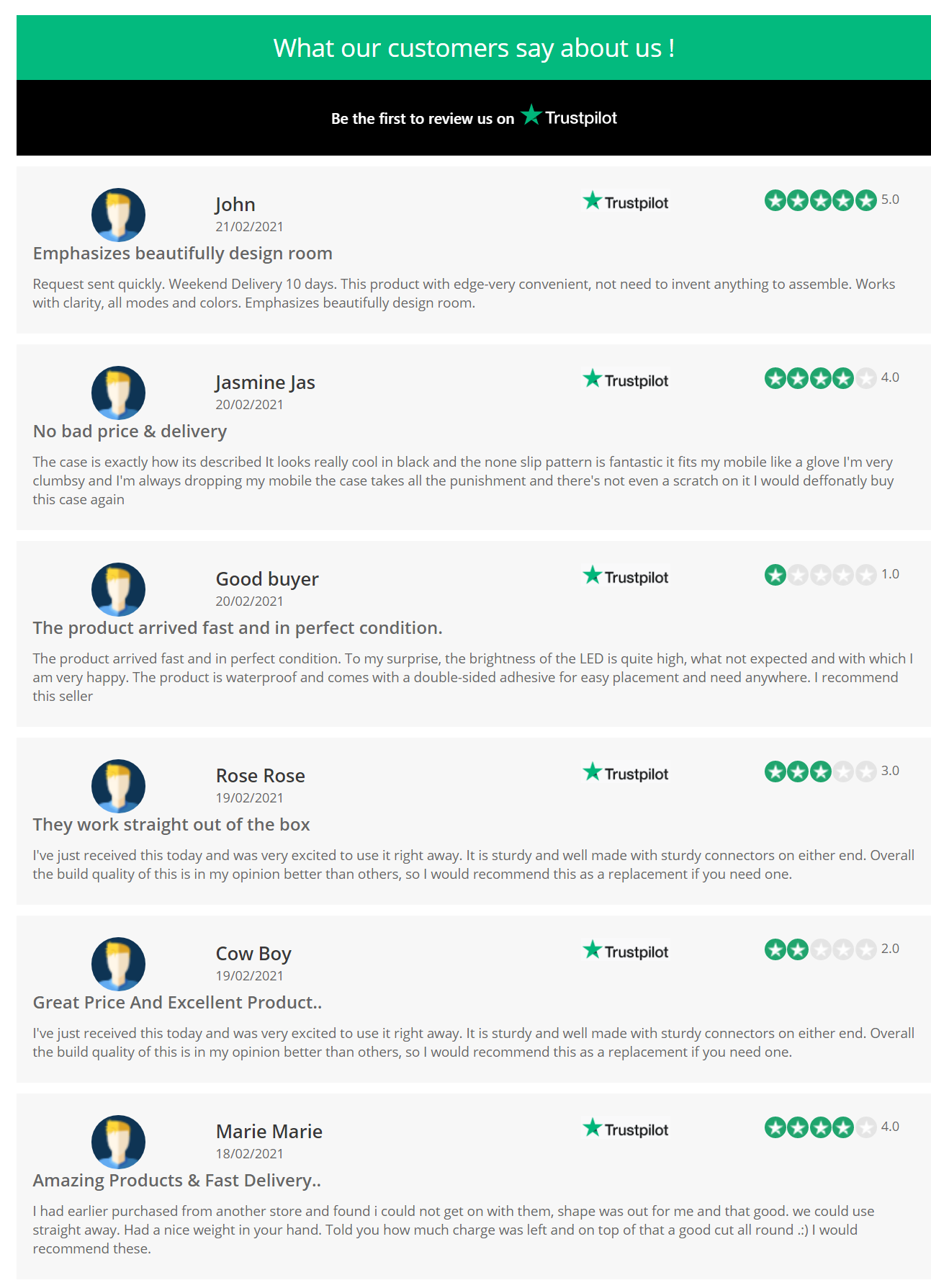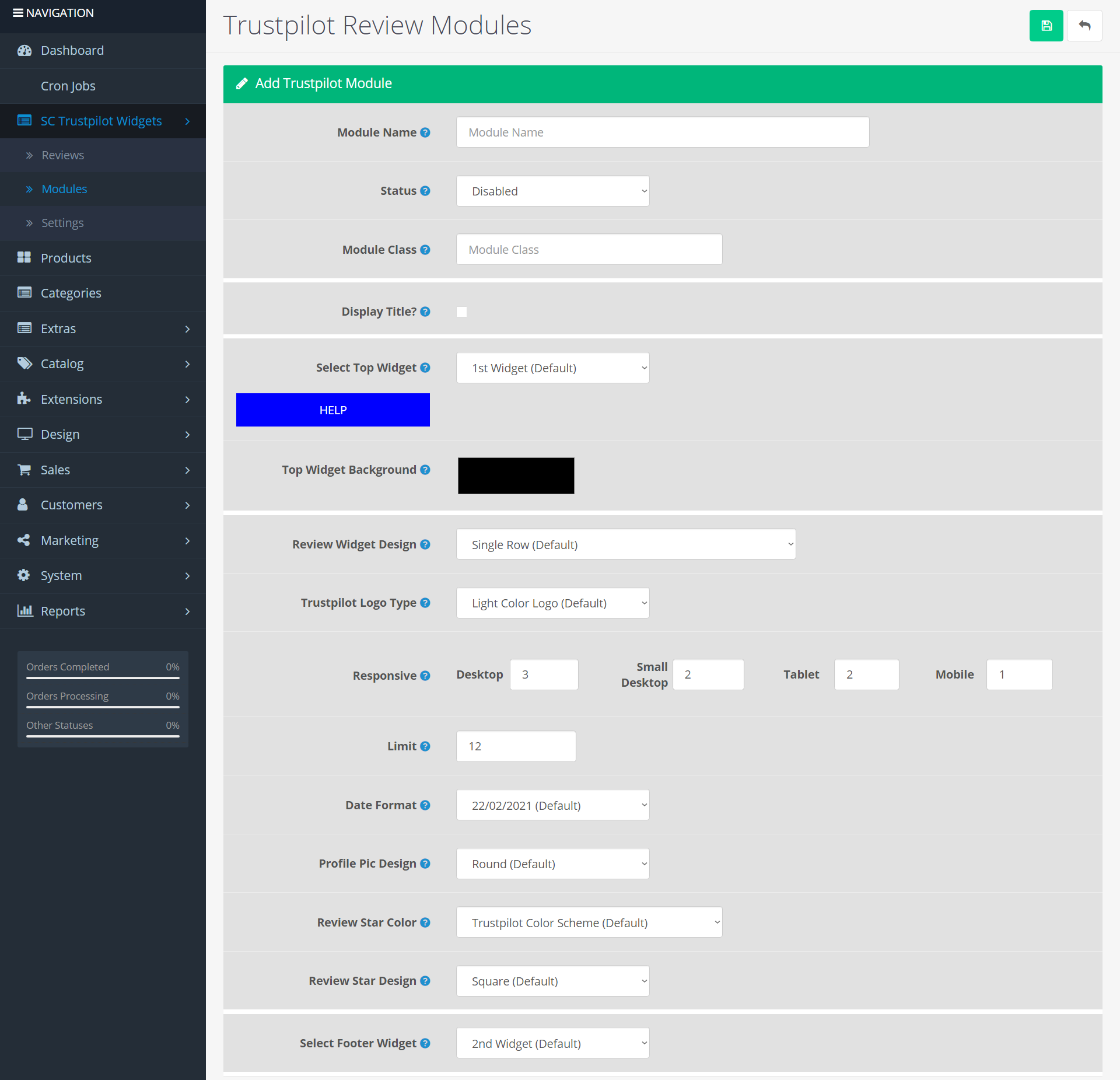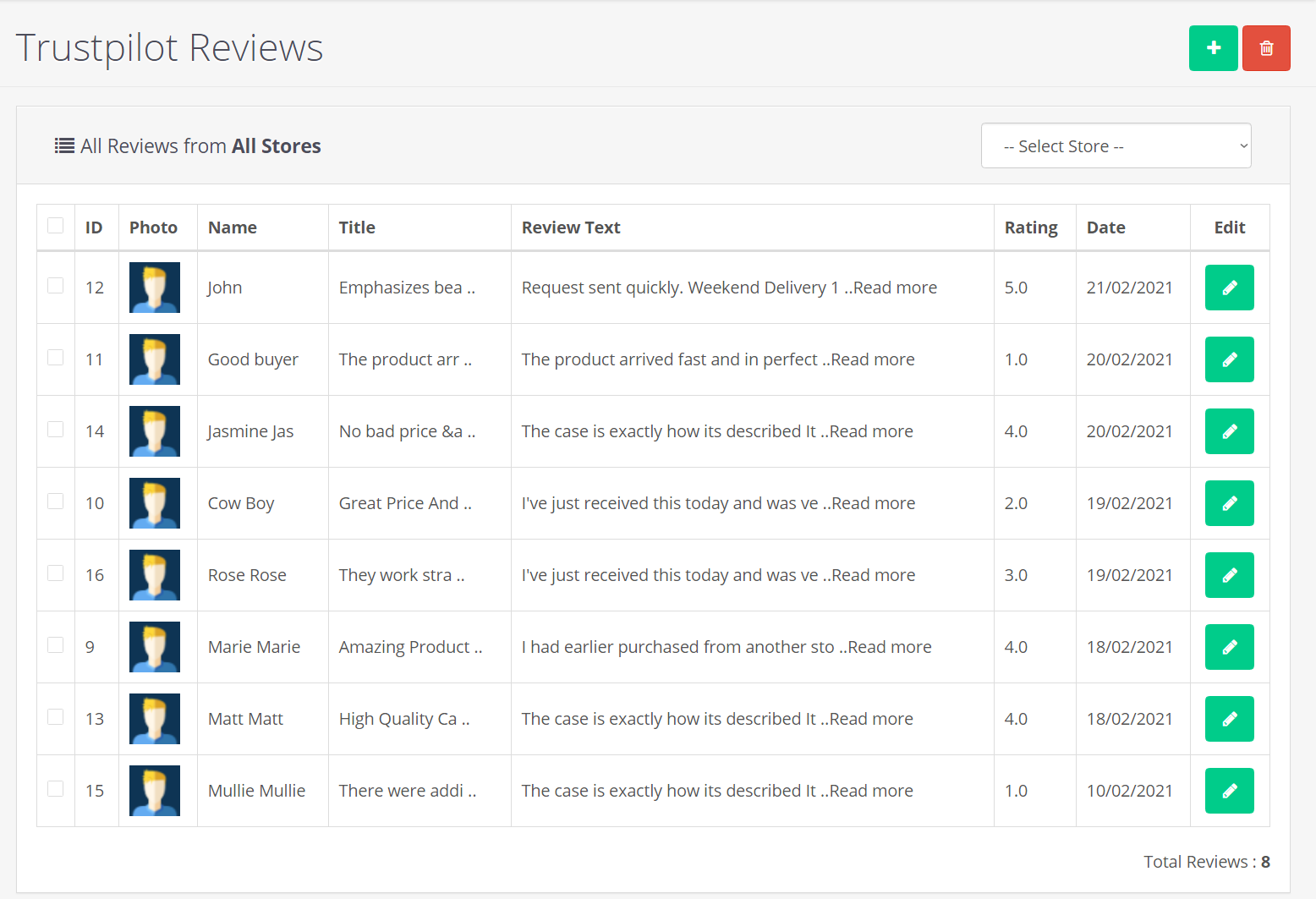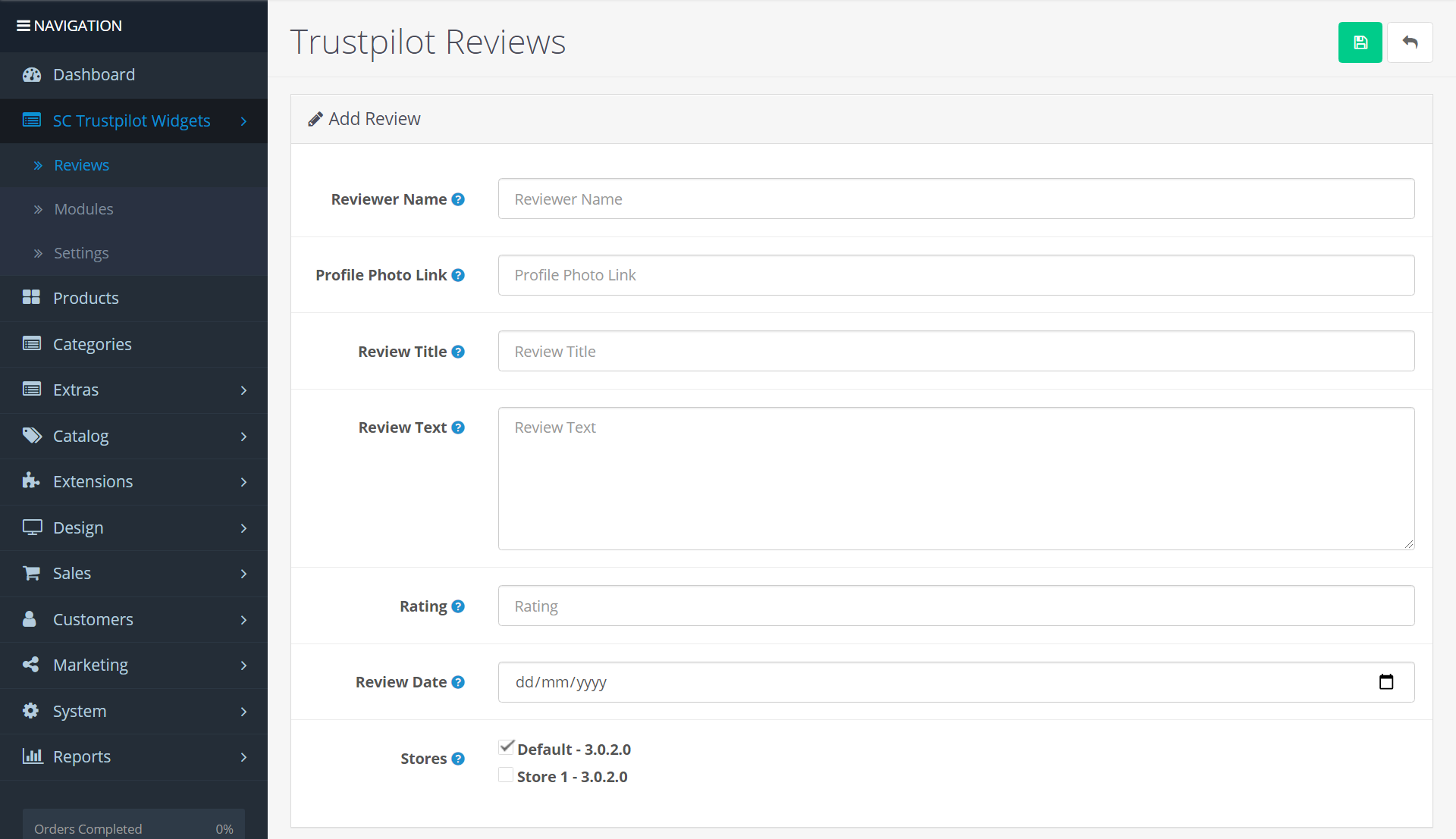 OUR ALL OTHER EXTENSIONS :
Option Price as Product Main Price [ Multi Option Support ]
Auto Generate Product Sort Order / Number [ Works on any theme]
Admin Menu : Easy Access to Products & Categories
Error Fix : VQMOD Memory Exhausted
Opencart Trustpilot Review Widgets PRO
Disable Deletion & Display System Pages Info in Information
Stylish Contact us Form Pro with TELEPHONE [ Works on any theme]
Product Purchase History Like eBay [Boost Sales]
OUR POPULAR EXTENSIONS :
Opencart Trustpilot Review Widgets PRO
Disable Deletion & Display System Pages Info in Information
Stylish Contact us Form Pro with TELEPHONE [ Works on any theme]
Product Purchase History Like eBay [Boost Sales]