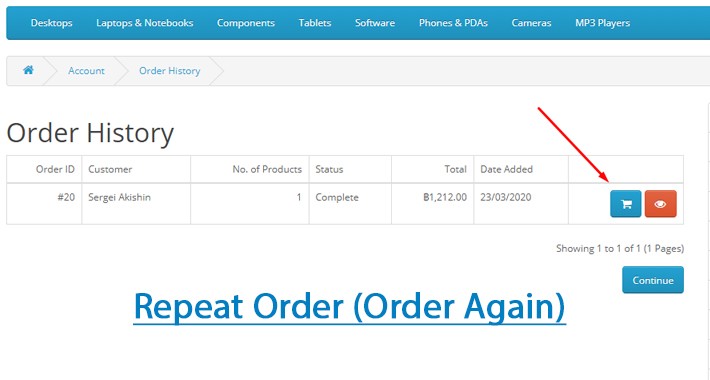 Repeat Order (Order Again) for OpenCart

This extension implements a "repeat order" function for OpenCart with buttons located in the orders history list and a button in the history order.

This button repeats an order.
All order's products (and their associated options) are added back to the cart.

Free installation service
If you need help with installation just press the "Get support" button and we will do it for you.