Opencart Product 360 View: This module helps to display your customer's complete 360-degree view of a product. It allows your customers to view products in a more magnificent and attractive way. By adding multiple images in a proper sequence, the admin can set up a 360 view of a product. This extension even allows the customers to view the product image in the panorama view.



Use Case
Whenever a customer is looking for a product good images are always a factor that inclines customers to buy more. But customers do spend very little time viewing a single product. Certainly, the store admin needs a solution like a product 360-degree view.
This helps the customer to view a complete view of the product from every angle just with one click. Further, the customer's don't need to keep swiping images to view every angle of the product image. Moreover, the module supports a panorama view of the product which can be used for certain product images that can't fit on one screen.
Features:


The admin can enable/disable the 360-degree view of the product.

The admin can upload a thumbnail image that will be visible on the product view page front end.

The admin can also set the 360 Frame Time for rotation of the image in milliseconds.

The admin can add or delete the images uploaded to set up the 360-degree product view.

With a 360-degree product view, a customer can view every side of a product in a 360-degree rotating view.

The admin can also set up a panorama view of the product by uploading a 360 panorama image.

Workflow
For this module, you need to enable the product to view 360 degrees and then set the frame time for image rotation and add a thumbnail image.

The admin then can enable the required view for display in front end panorama image or 360-degree image after adding the required images for the same.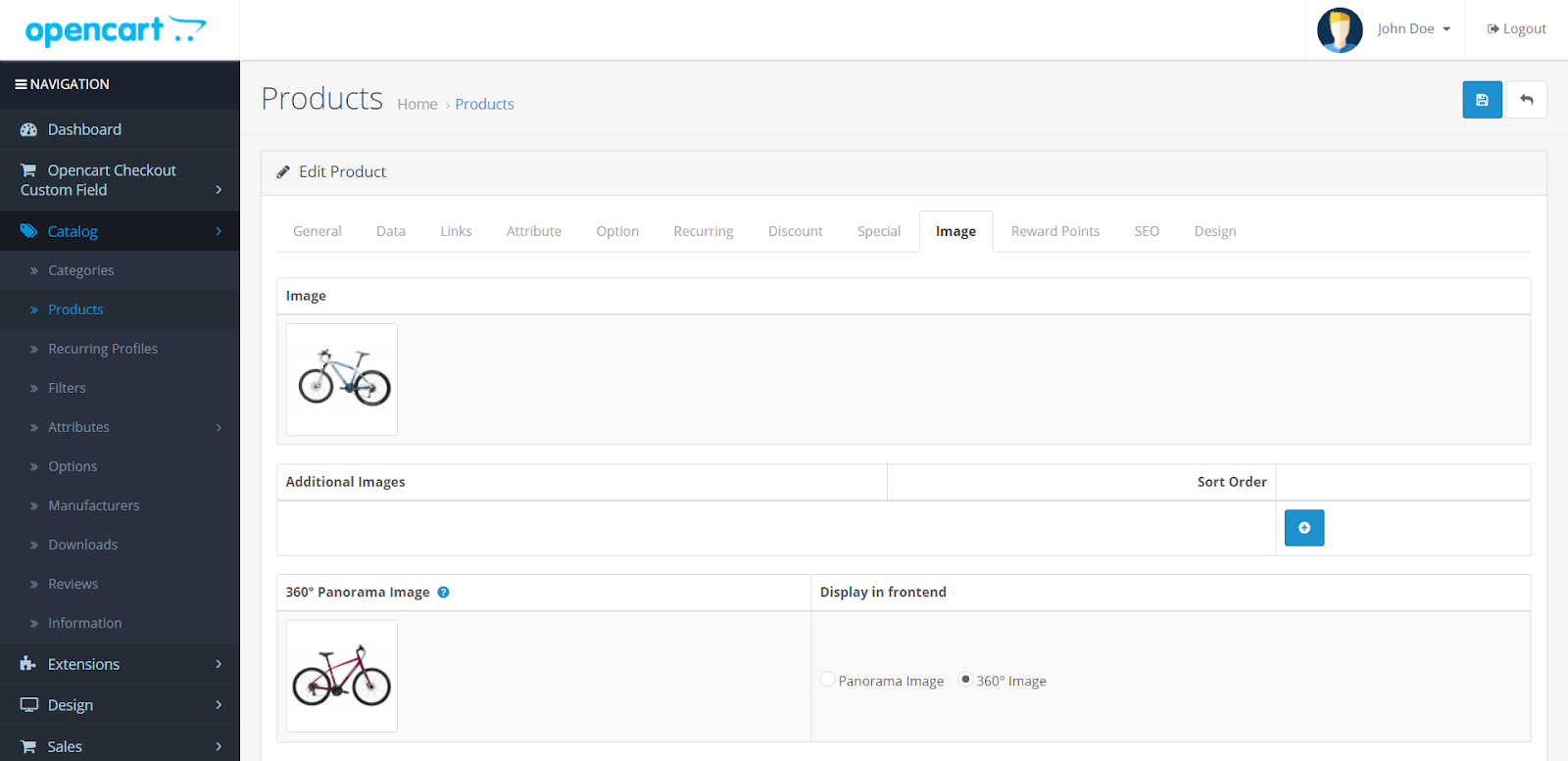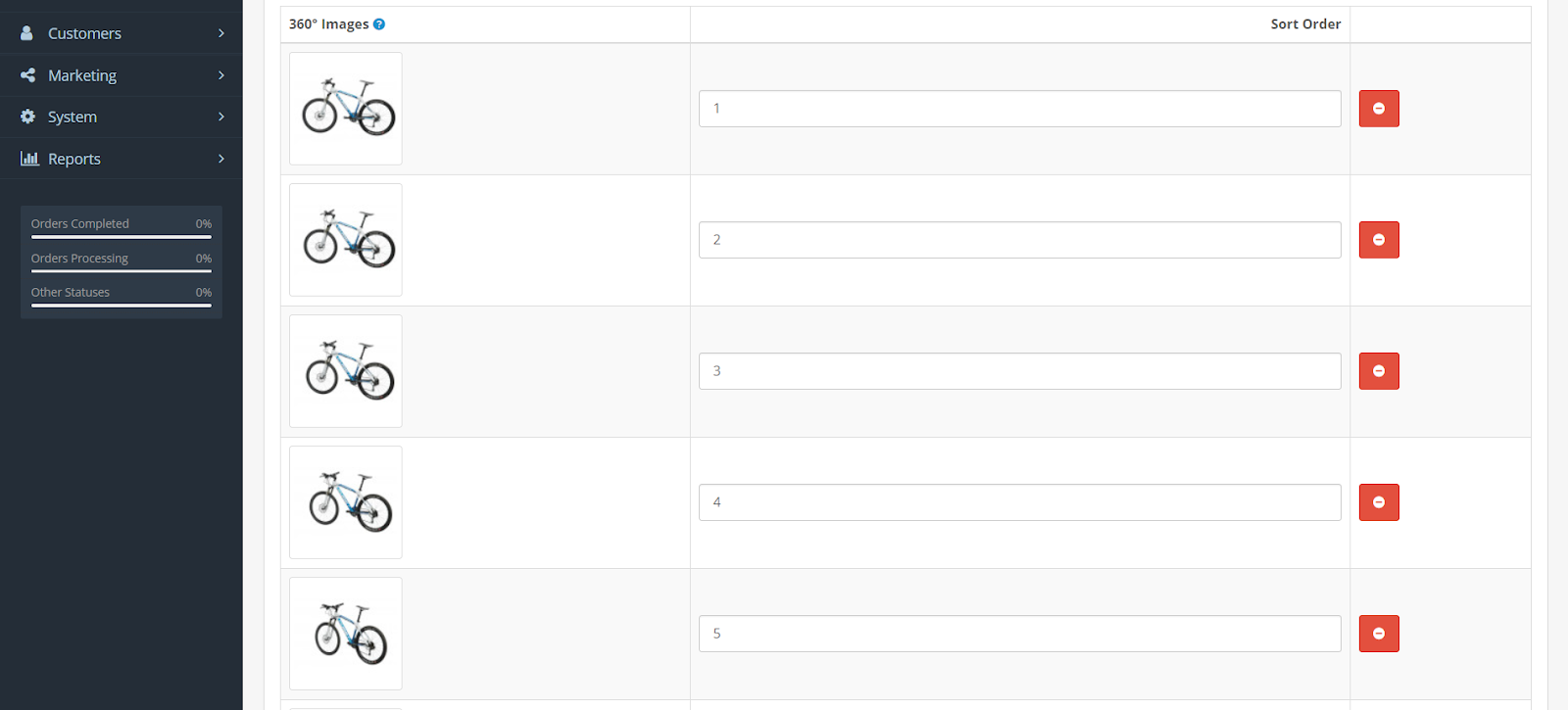 Frontend View
The customers can view the product 360 image just by clicking on the icon 360 product view icon.

Moreover, if the admin has selected a panorama product image then the customer can view it by clicking on the same icon.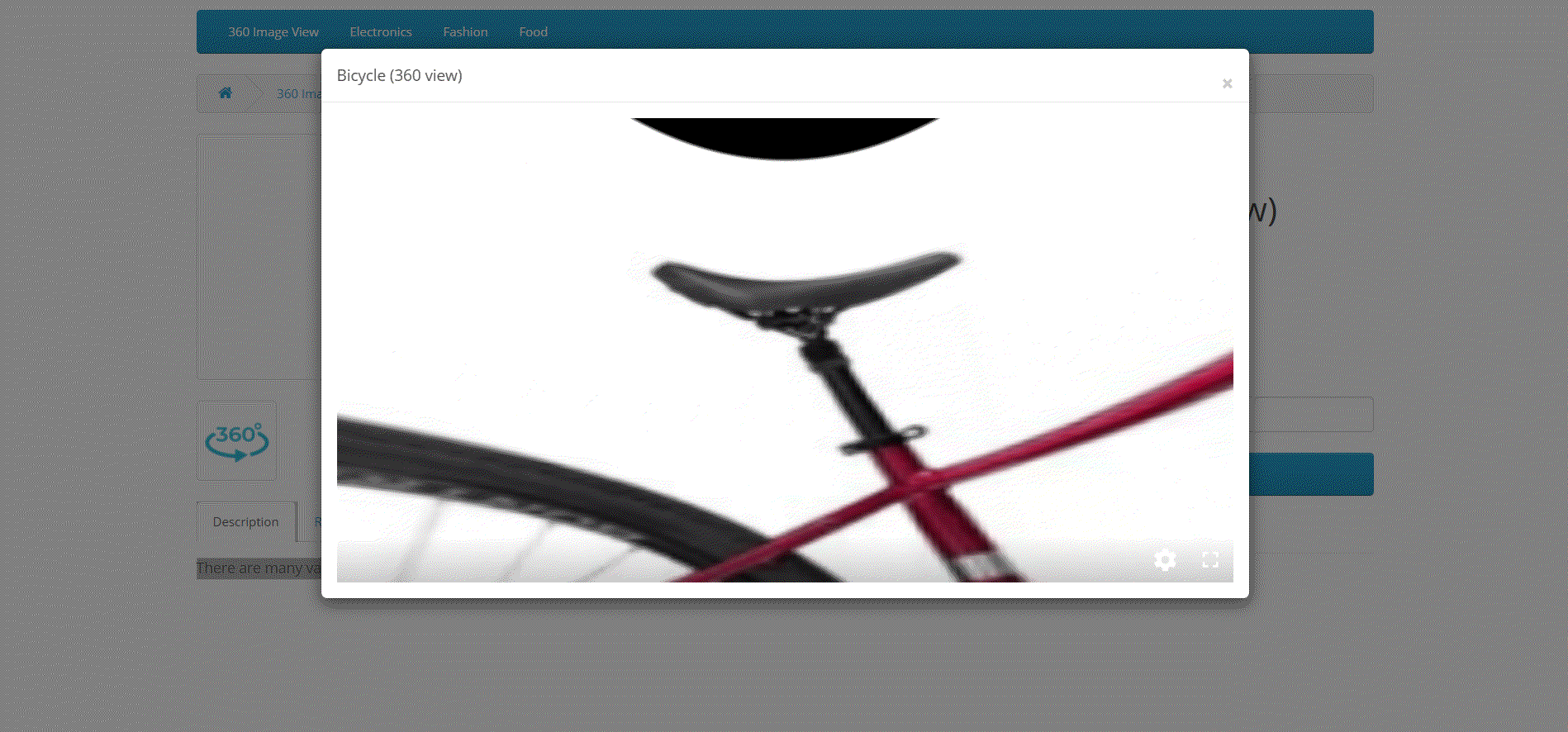 Some Moments Of Appreciation





Support Policy