TMD OpenCart Delivery Boy Management Module
In the online retail industry, prioritizing quick delivery of orders stands as an important concern for store owners. If your delivery isn't quick and smooth, customers might not be happy, and you could end up in a situation to give refunds.
The Delivery Boy Management Module is like a tool that helps manage and track deliveries. It makes things easy for the store owner and ensures that buyers get their orders quickly.
In simple terms, it's all about making sure that the delivery process is smooth and fast for everyone involved, which is a big deal for online stores to keep customers happy and smooth order flow.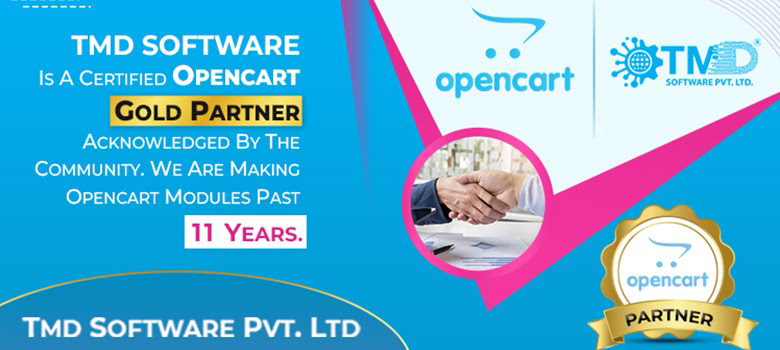 How Does the OpenCart Delivery Boy Management Module Benefit Admins and Store Owners?
============================================================================================
The OpenCart Delivery Boy Management Module is a powerful tool for admins and store owners, offering a range of options for efficient delivery order management through the admin panel. Here are some key features:
✓ Admin can easily create, edit, and delete delivery agents.
✓ Trip timing for delivery agents can be set up to ensure effective scheduling.
✓ Admins can assign orders to delivery boys, choosing from single to multiple orders.
✓ Delivery boys get a dedicated panel to view their delivery schedule.
✓ An email notification system can be set up to keep delivery boys informed about orders and delivery details.
✓ The module allows for the automatic calculation of commission reports based on fixed and percentage values.
✓ Integration with Google Maps through API enables the use of a Google key to find customer locations directly on orders.
OpenCart Delivery Personnel Dashboard login and features
========================================================================================
The OpenCart Delivery Boy Panel offers a dedicated login and various features for delivery personnel. Once the admin assigns orders to a delivery boy, they receive a notification through email, and the details are accessible in their exclusive login panel.
The delivery agent panel includes a user-friendly dashboard displaying:
✓ Total number of orders
✓ Verified link within the email
✓ Delivery orders
✓ Option to change the password
✓ Logout feature
This means the delivery boy can log in to view assigned orders on the front end. Additionally, the delivery agent can generate shipping and invoice prints for all orders during the delivery process. They also have the ability to update the status of a specific order, adding comments for record-keeping purposes.
OpenCart Delivery Boy Dashboard
========================================================================================
With the integration of this extension, a dedicated dashboard is provided for the delivery personnel. Upon installing the module, a new panel is automatically generated exclusively for managing delivery-related information. The admin is responsible for creating a delivery boy account through the user settings and assigning it to the respective delivery personnel.
The dashboard includes:
* Total Order Count
* Delivery Order Count
* Change Password Option
* Logout
Order List with Filters for Delivery Boy
========================================================================================
The delivery boy can easily distinguish between new and delivered orders using a convenient filter system. This filter allows them to view only the orders that require attention.
Filtered orders are presented in a list containing comprehensive information. This data equips the delivery boy with the necessary details to assess and decide on the delivery. Additionally, the option to apply shipping tax, along with the ability to automatically generate a printout, ensures that shipping information, including address and contact details, is readily available.
The list includes the following filters:
* Order ID
* Order Status
* Order Date From (YYYY-MM-DD)
* Order Date To (YYYY-MM-DD)
* Time Range
* Delivery Time
* Customer
* Number of Products
* Status
* Total
* Date Added
* Order Time
* Actions available for each order:
* View
* Apply shipping address and info
* Print the order
Administrative Control over General Settings
The admin possesses the authority to Activate or deactivate the module.easily by adjusting the status setting. Moreover, the admin can specify the recipients of emails and exercise control over the email-sending functionality by enabling or disabling it at any time through the general settings.
In addition, the admin has the capability to allocate orders for display to the delivery boy for customer delivery. All order statuses existing in the store are accessible for selection, allowing the admin to choose specific statuses or opt for all, depending on the store's requirements.
Key features within the general settings include
✓ Status (Enable/Disable)
✓ Email Recipient Management
✓ Email Sending Status (Enable/Disable)
✓ Display Menu Configuration
✓ Display of Order Status for Delivery Boy
Order statuses created by the admin
✓ Order Status Change Authorization by Delivery Boy
Order statuses created by the admin
✓ Commission on Order Status
Managing Trip Timing for Delivery Boy:
========================================================================================
The OpenCart delivery boy extension offers flexible trip and delivery timing settings, allowing administrators to configure timings in groups of 1-2 or more hours. Creating multiple sets of hours is a straightforward task.
To enhance order clarity for delivery personnel, the admin can categorize orders with different colors based on their arrival time. This feature simplifies the workflow for both the admin and the delivery boy.
Key features include:
Background color and text color customization for order differentiation.
Settings for delivery information, hours, and additional options.
Easy management of delivery order timing colors, with options for background color, text color, and the ability to add or delete entries for customization.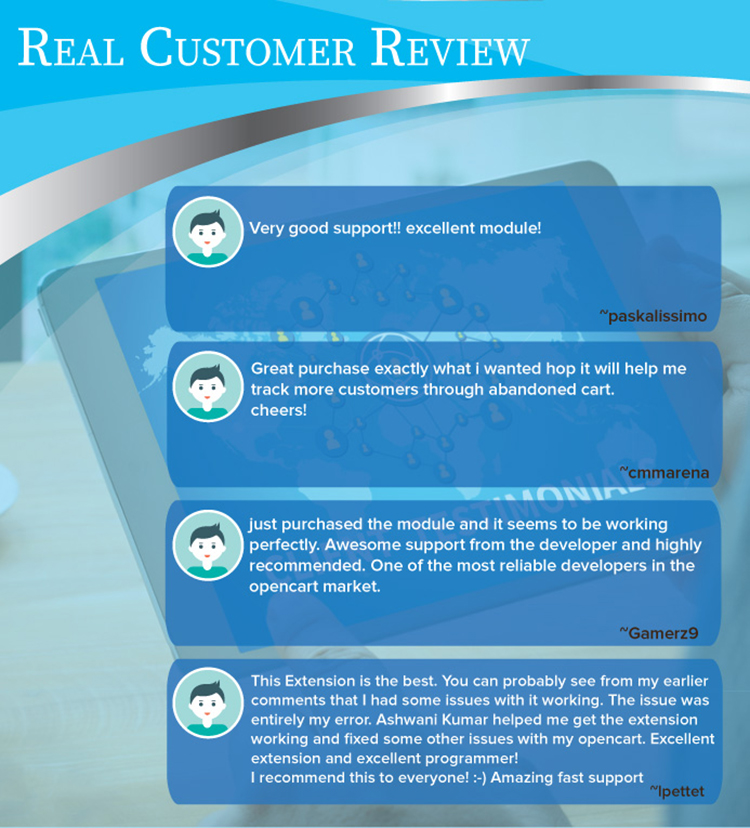 Creating Emails in Multiple Languages:
========================================================================================
This module simplifies the task of administrators in generating emails that are automatically sent to both delivery personnel and customers. It offers administrators the flexibility to create email templates in any of the languages installed on the website
For ease of use, the module provides pre-defined email shortcodes that simplify the process of writing emails. These shortcodes easily transform into the correct text upon sending the email.
Key features include:
Shortcode buttons are attached to each email template, revealing all available shortcodes upon clicking.
Email subjects can be written in plain text format, while the description benefits from a WYSIWYG editor. This editor enables the admin to compose descriptions in both simple text and HTML formats.
Sections for managing emails in multiple languages include:
Multilingual Support
Settings for Delivery Notifications
Settings for Sending Order Assignments to Delivery Agents
Settings for Sending Order Assignments to Customers
Why Choose the TMD OpenCart Delivery Boy Extension?
Developed by TMD OpenCart Extensions, a certified OpenCart partner recognized by the community, this module ensures 100% compatibility with OpenCart store owners.
As dedicated OpenCart developers with a strong presence in the industry, TMD has gained trust of thousands of customers worldwide. Our commitment to excellence is visible in the popularity of our extensions.
The Delivery Boy module is a preferred choice for OpenCart store owners seeking to streamline their delivery processes and enhance business efficiency. If you encounter any challenges in delivery management, this module is designed to assist.
Key Points:
Developed by TMD OpenCart Extensions, a certified OpenCart partner.
100% compatibility with OpenCart stores.
Trusted by thousands of customers globally.
Streamlines the delivery process for enhanced business efficiency.
Support
=================
For any pre-sale inquiries or assistance, please create a ticket, and our team will guide you through the setup and usage of the module.