This extension sends a one-time password (OTP) via email or SMS, or both email and SMS for account verification purposes.
The OTP is sent when
Customer edits his basic profile information like the first name, last name, email, or any custom fields

The customer is trying to change his phone number

The customer updates his address form

The customer changes his password

The customer wants to login using OTP

Customer registers an account
and the details are only updated if the OTP is verified.
This is an add-on extension to
Email Template Designer Tool
to send Emails and
OpenCart SMS
to send SMS using any SMS API. These 2 extensions are also included in the package.
This extension only supports the default template and Journal3 template. Free support is only for these templates. If you use any other template, then an additional $50 for making this extension work with your template. No refund will be provided if you miss this point.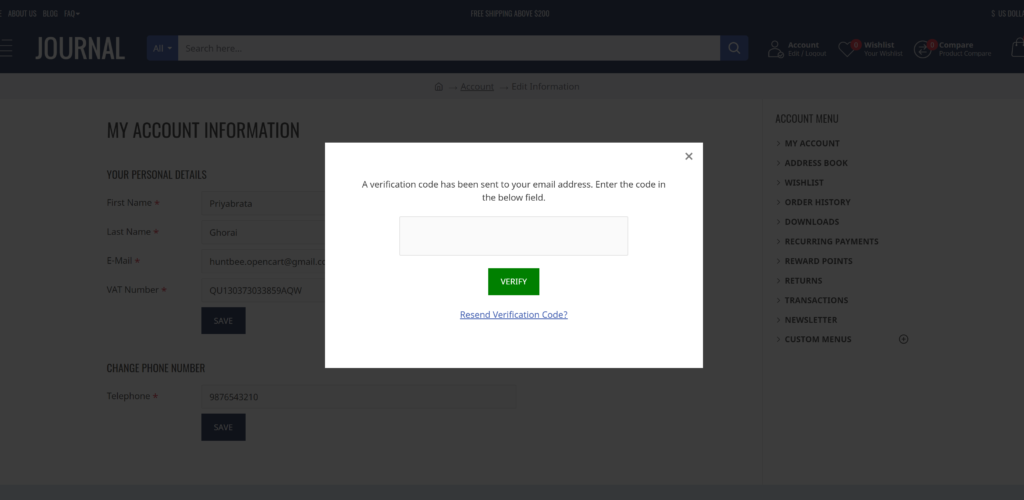 Highlighted Features:
Edit Alert Feature
This extension can also send an alert email to the customer when the fields are updated. For example, when a customer is trying to change the password, he receives an alert email and alert SMS to his registered email address and registered phone.
Resend OTP Feature
Customers can use resend OTP feature after some time (in seconds). Admin sets this time seconds limit in the setting. Admin also sets the maximum no. of resend attempts.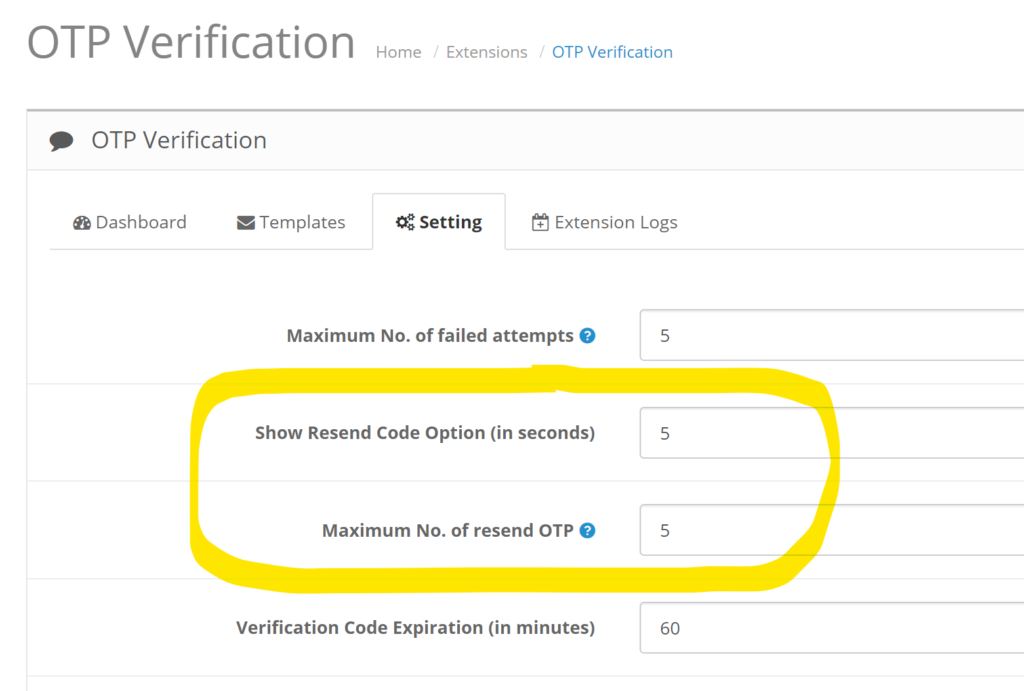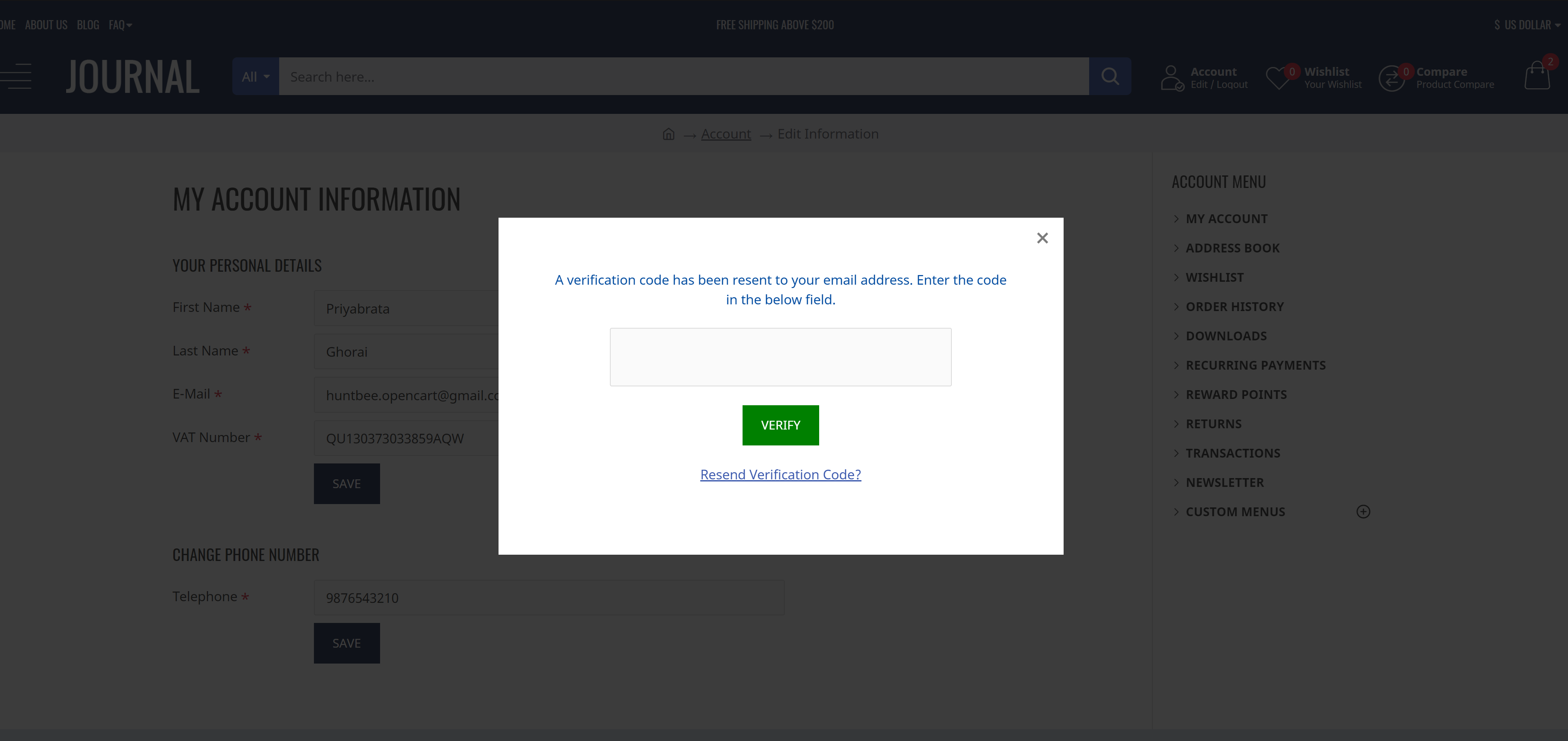 Locking feature
The send or resend OTP feature will be locked for the customer who has exceeded the maximum number of limits.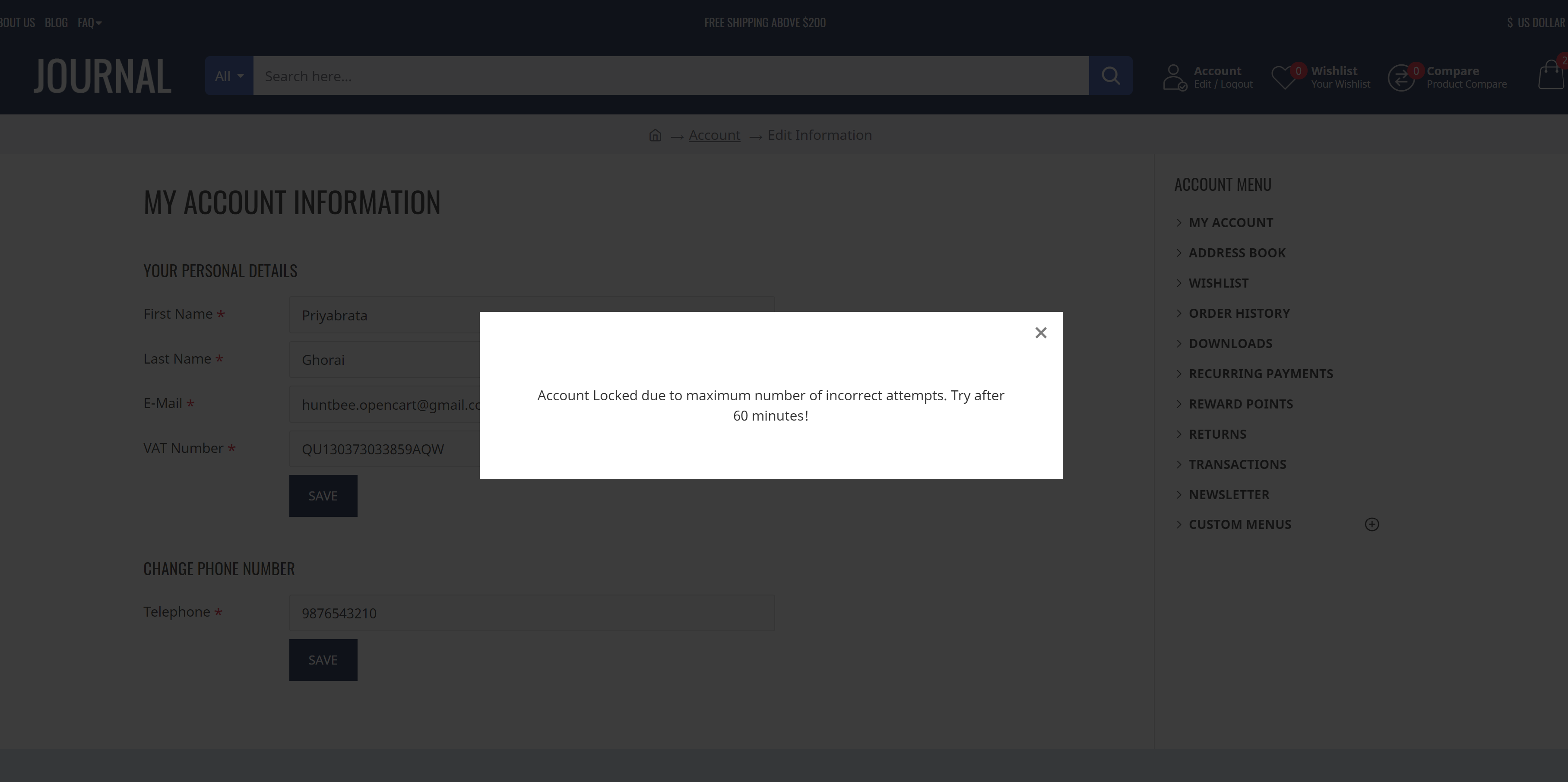 Verify old Password to change to the new password
The extension also has an optional feature to verify the old password in order to change to a new password.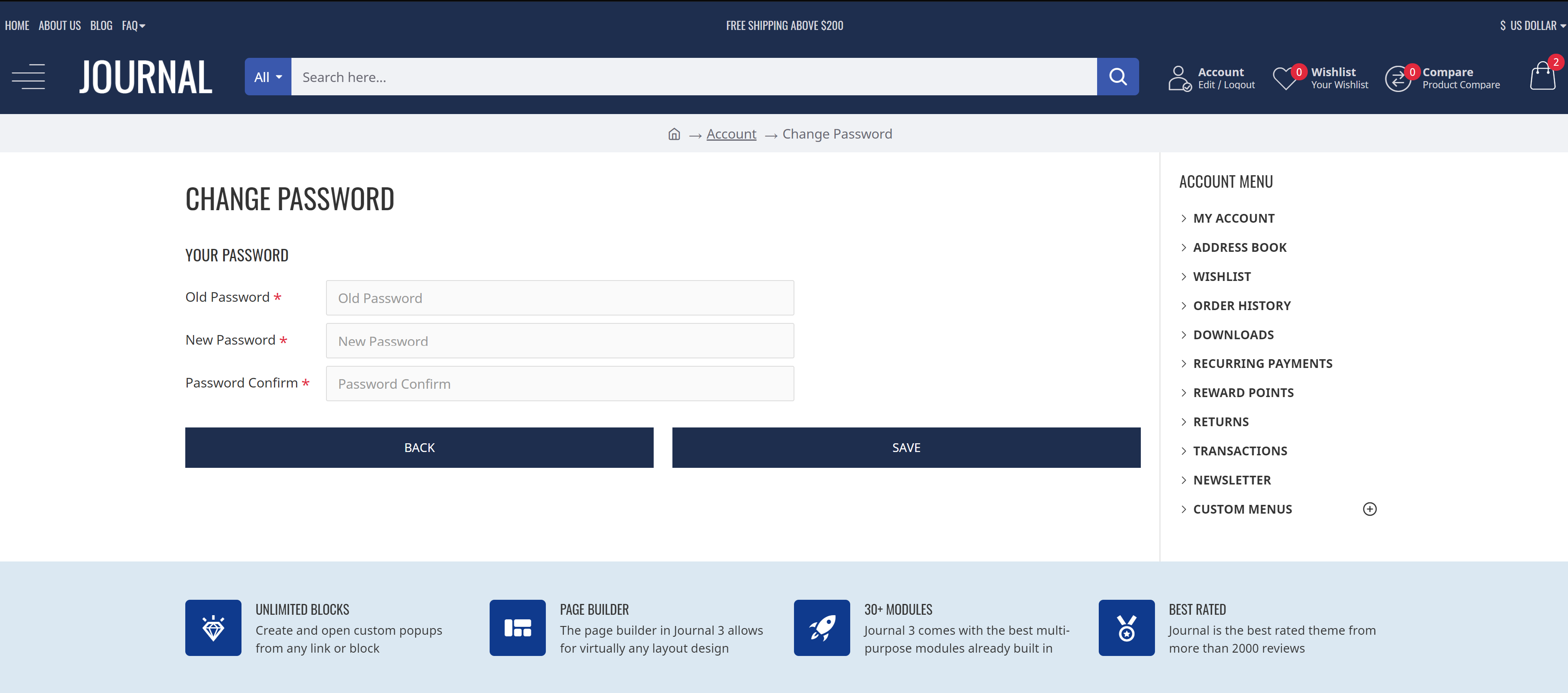 Login with OTP
Customers can now login with OTP. A customer can enter his email address or phone number to receive the OTP to his registered email address or registered phone number.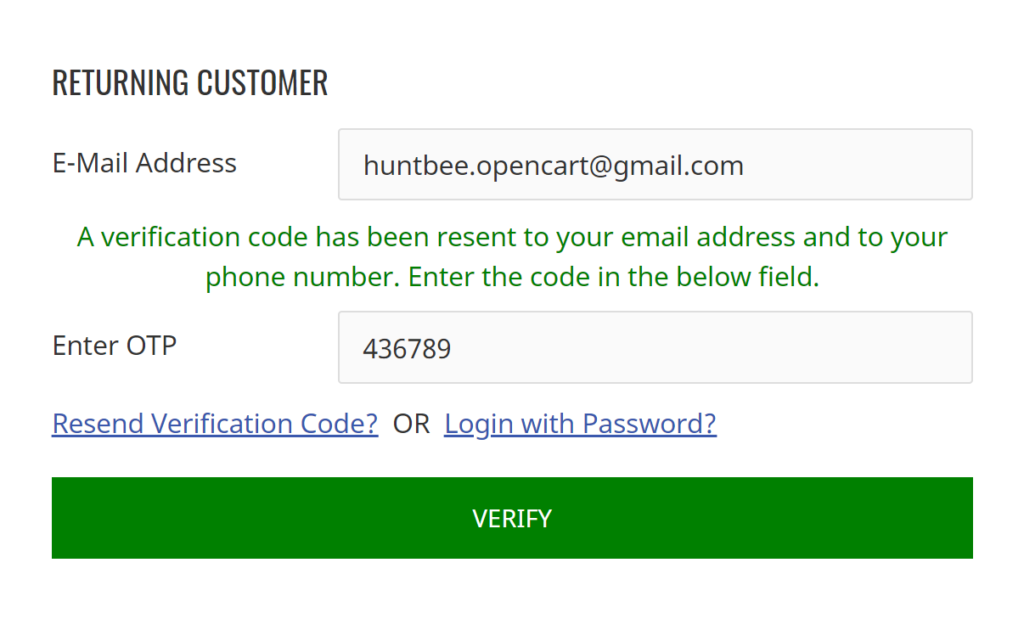 Registration Verification
Email and phone number (optional) of the registering customer can be verified and the account is only created after successful verification. This feature ensures you have a
genuine customer
and not any spam or bots.
Other Features:
Disable close popup feature.

Verification Code (OTP) Expiry time (in minutes). OTP is valid only for this time period.
Admin Features
Admin can have all the updates of the OTP Verification records in the dashboard tab.

Email and SMS Template Setup
This extension doesn't make any changes to checkout page forms. If you want a more secured way for account registration verification, then disable registration forms on checkout pages and only allow customer registration only via the main registration page.

DEMO
Demo Instruction