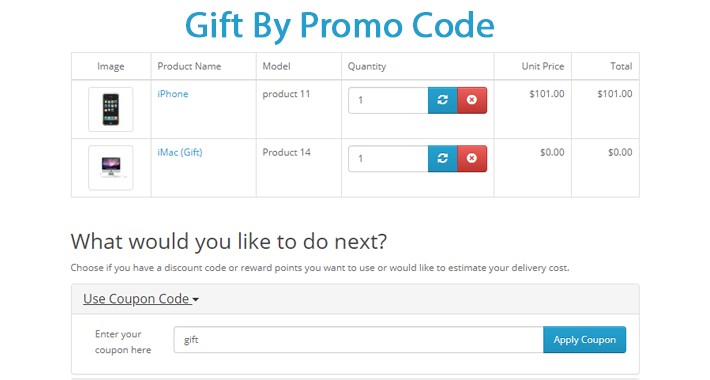 Gift By Promo Code

The module extends the standard coupons and allows you to add a gift to the cart with a zero price when you apply a coupon.

This is a really very simple way to increase customer loyalty.
Does not replace the functionality of standard coupons.

Free installation service
If you need help with installation just press the "Get support" button and we will do it for you.