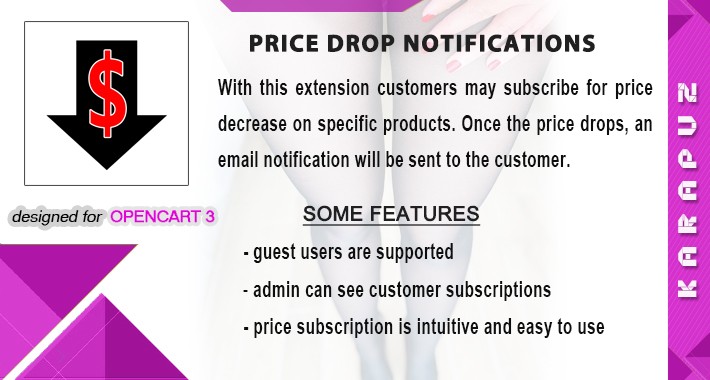 The extension adds the ability for customers to subscribe for price decrease on specific products. Once the price has dropped, an email notification will be sent to the customer with a product link and a new price information. The administrator can see price drop subscriptions to monitor interest of customers in their products.

The extension works in multi-store and multi-language configurations. It supports guest customers.



Demo Store
======================
http://demo3012.ka-station.com/admin/
login: demo
password: demo

1) Price drops are checked by cron every 15 minutes on the demo store.
2) The store is cleaned up every day. All changes will be lost.