Opencart Multi Vendor Fastway Shipping: This module marketplace extension allows the customers to use the Fastway Courier shipping method for the seller products order delivery. This shipping method automatically calculates the freight rates based on the store address, delivery zip code, and product weight.
This extension uses the Fastway API to fetch the real-time shipping charges and display them to the customers. The sellers need to configure the Fastway shipping method by inserting an API key to use this shipping method for their products. This shipping method provides courier services in New Zealand, Australia, Ireland, and South Africa.
Note:


This is a marketplace add-on, so you need to install Opencart Multi Vendor Marketplace first

The Fastway Shipping method services are functional in four countries – New Zealand, Australia, Ireland, and South Africa domestically.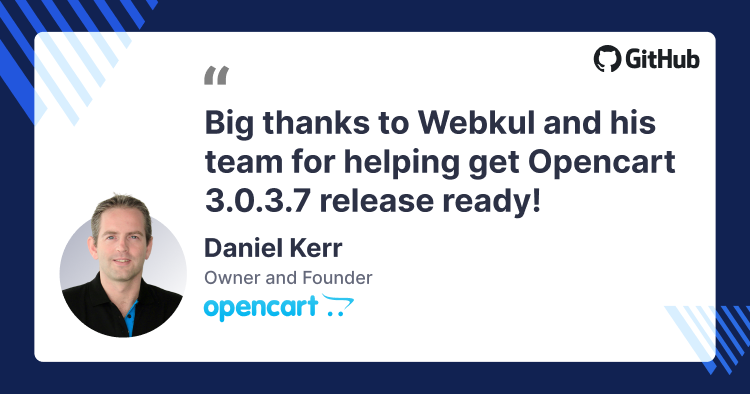 Use Case
There are various challenges that the store admin faces when it comes to providing the customers with a convenient third-party shipping service. As various constraints determine which is a more favorable shipping service.
The basic requirement being the shipping service must provide real-time shipping charges at the time of checkout with multiple options so that the customers can choose the cheapest among them.
The Fastway shipping method is the ultimate shipping service as it provides multiple shipping options and is currently available in countries like New Zealand, Australia, Ireland, and South Africa. Moreover, the store's origin country and regional franchise help in providing the most suited deal to the customers.
Features:


The admin can enter a custom shipping method name.

The admin needs to add a Fastway API key.

The seller can also offer the Fastway shipping method for their product shippings.

Moreover, the admin can manage the shipping method from the configuration.

The customer can use the shipping method if the shipping method is available at his address.

Customers can see the shipping method name on the order detail page.

Fastway shipping method is a cost-effective and reliable shipping method.

Workflow
For this module, you need the Fastway API key, and the shipping method can be given a custom title for the store.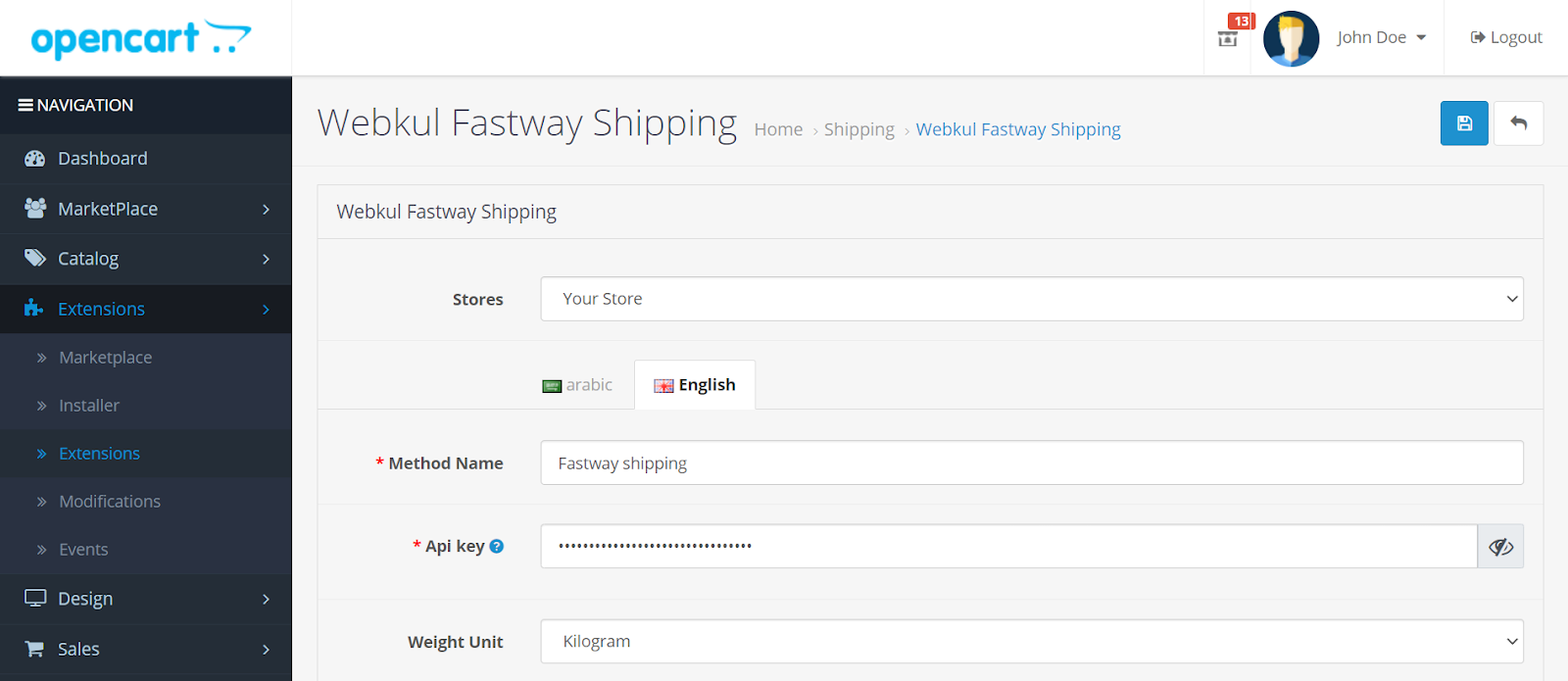 Since the Fastway shipping ships products domestically only it is required to give details about the store owners Regional Franchise and origin country also ship to applicable countries can be configured with enabled services including Parcel, Satchel and Box.
Moreover, the admin can allow the sellers to save their configured details.
Moreover, the admin can choose to display the delivery product's weight to the customers, set an error message, implement tax class and define average shipping box size dimensions and the default product weight.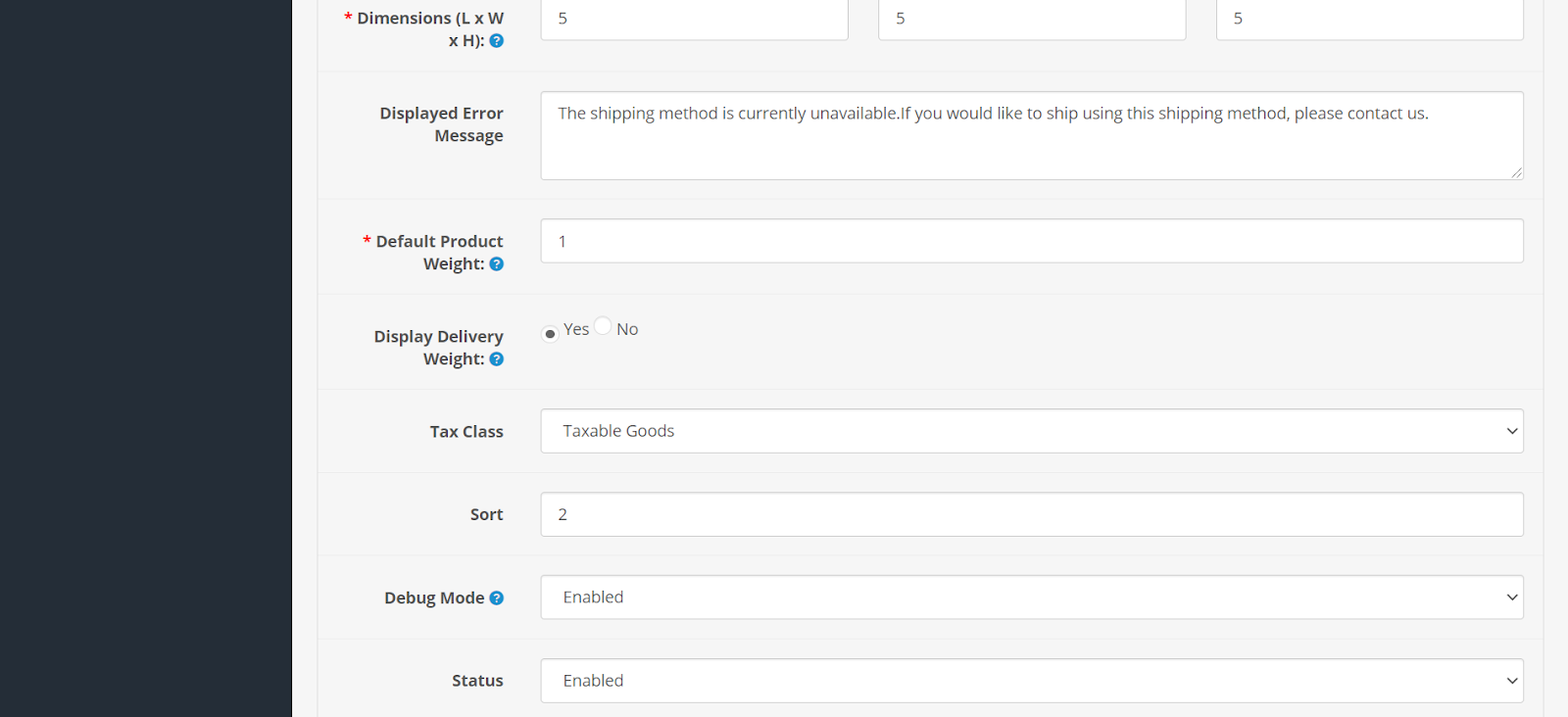 Frontend View
The customers can select the shipping method based on their choice from the various available alternatives under the Fastway Shipping method.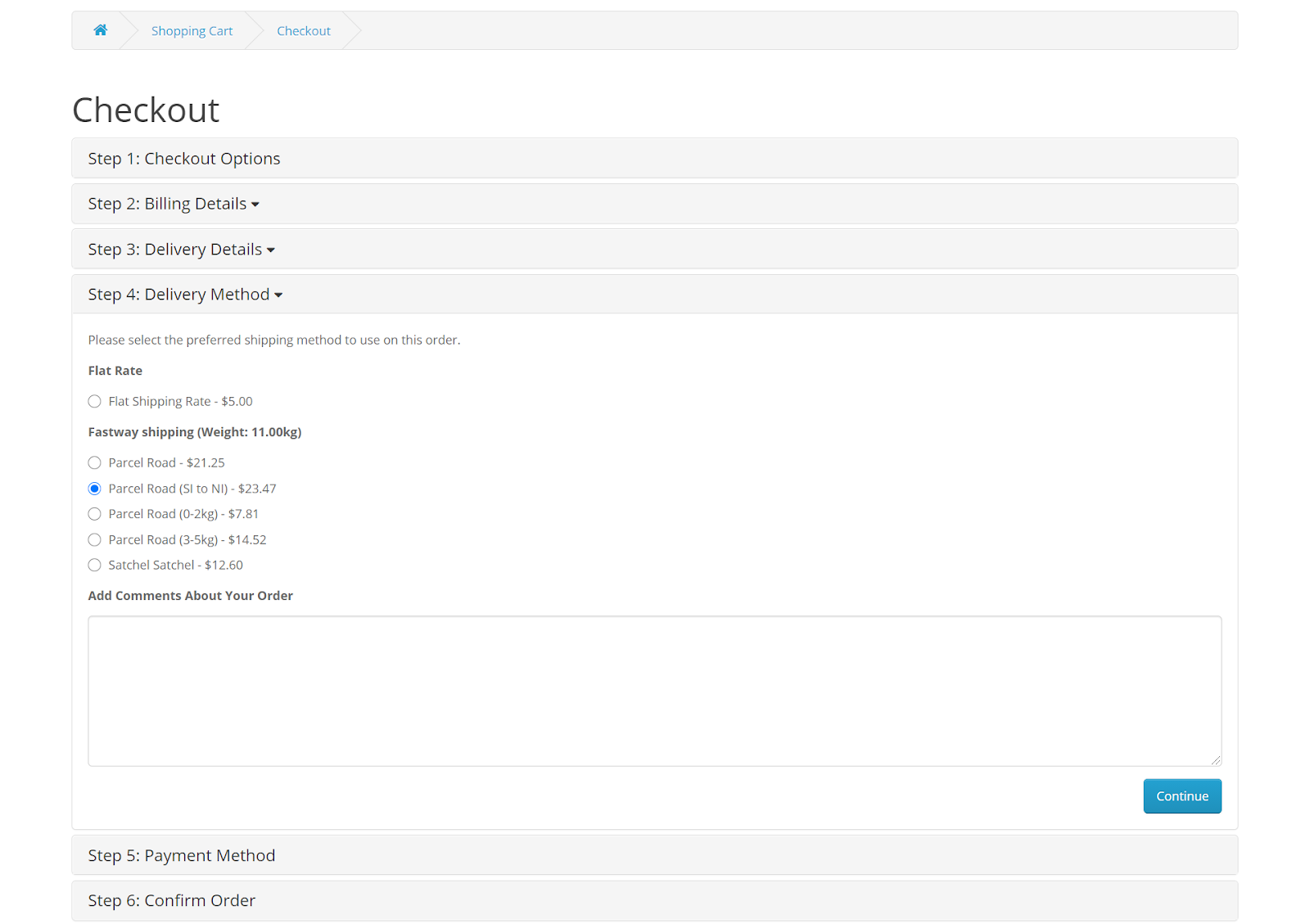 Some Moments Of Appreciation





Support Policy