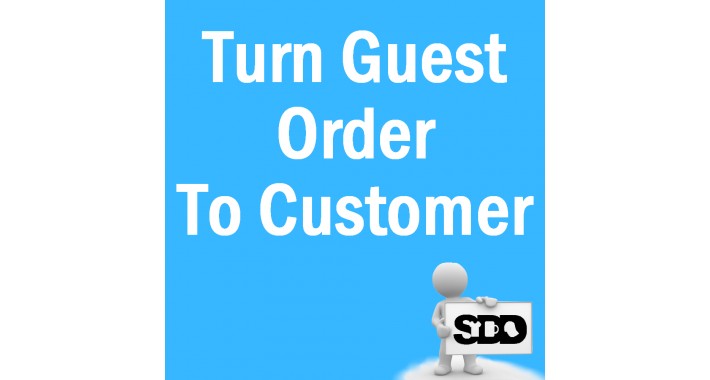 This extension will turn guest orders or admin (phone) orders to actual customer accounts.

When a guest places an order, the admin would have to manually go back in to re-enter all of guest info to create and add to customer database. With this module you no longer have to manually add customer info from orders, it will do it for you.

Open order an click "Make it Account" button, Thats it!
Your guest customers are now turned into customers.

This extension don't change any core files, Tested on version 3X may work on higher OC but not yet tested.

This extensions is tested with a default admin from Opencart. ENJOY!