Shipox is a delivery management software that provides you with a complete delivery management software solution for pickup and delivery. Prioritize and assign your drivers with precision and efficiency.
Our unique software suits all business types from SMEs to large companies. Shipox features such as a white-label app, driver app, and real-time tracking of all delivery personnel and vehicles.
This plugin can help you integrate Shipox orders with your opencart website.
Website:
https://shipox.com/
INSTALLATION
Youtube video
Installation guide
1. Go to the Extensions -> Marketplace. Then search for Shipox on the search field. Install it. You can see a success message if it is installed successfully.
2. Go to the Extensions -> Modification and click the refresh button to rebuild the modification cache! Shipox Editor should be shown below.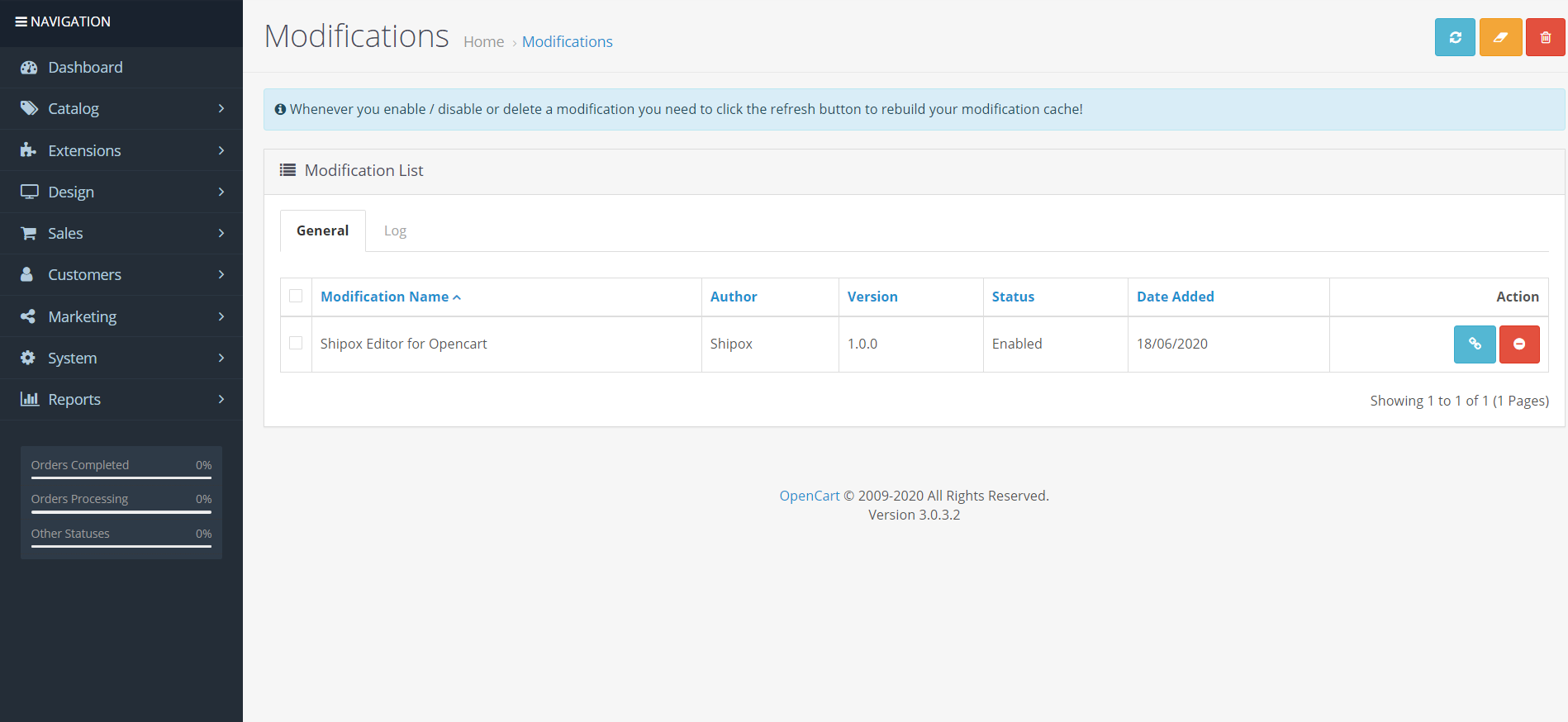 4. After that, there will be shown a list of extension which are related to Shipping extensions. You can find Shipox extensions there. Click Edit Icon Button.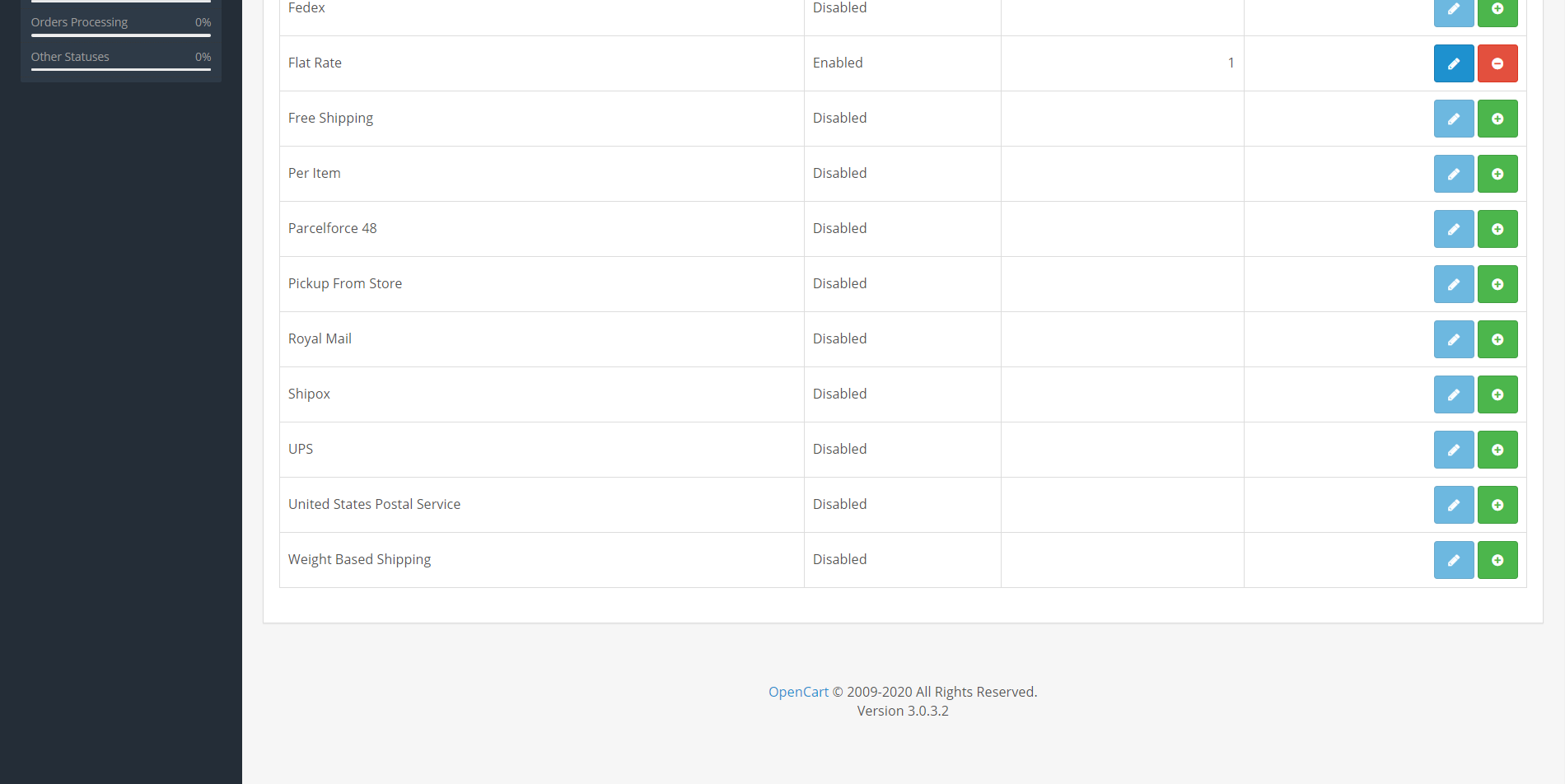 5. You will see settings of Shipox:
Status:
In Opencart version >= 3 select enable if you want Shipox shipping methods to appear on the customer checkout page and disable if you want to create Shipox order from the admin dashboard.

In Opencart version < 3 should be disabled (Because in the current version, there is no option for the Checkout page.)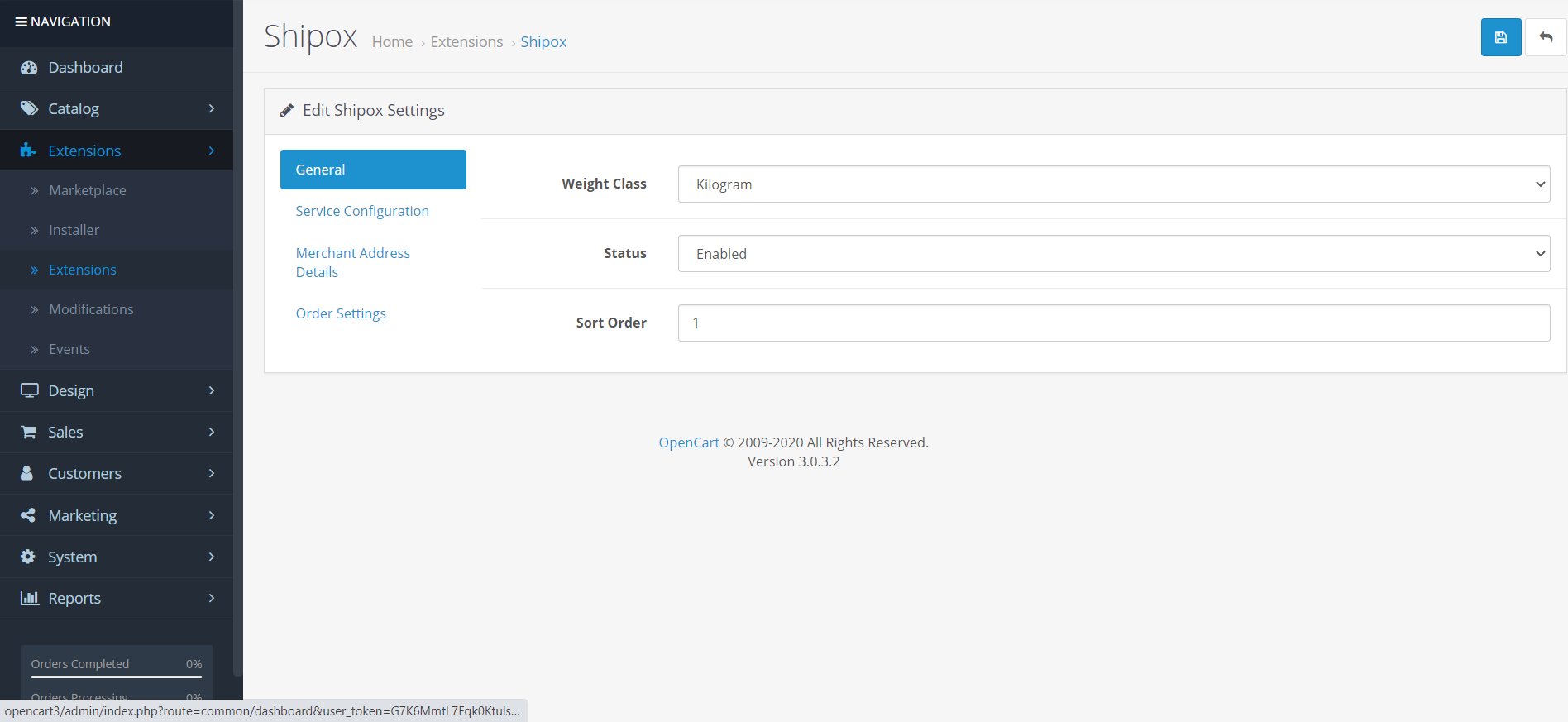 6. Service Configuration – is the main configuration of Shipox. Fill the following fields

Shipox Instance: For Shipox Instance please select Instance 1

Test Mode: should be selected No if Live Shipox Server is using

Username: Provided Shipox User login

Password: Provided Shipox User password
And click generate Shipox Token Button. After that, the system should be refreshed automatically, and entered values should be saved by default: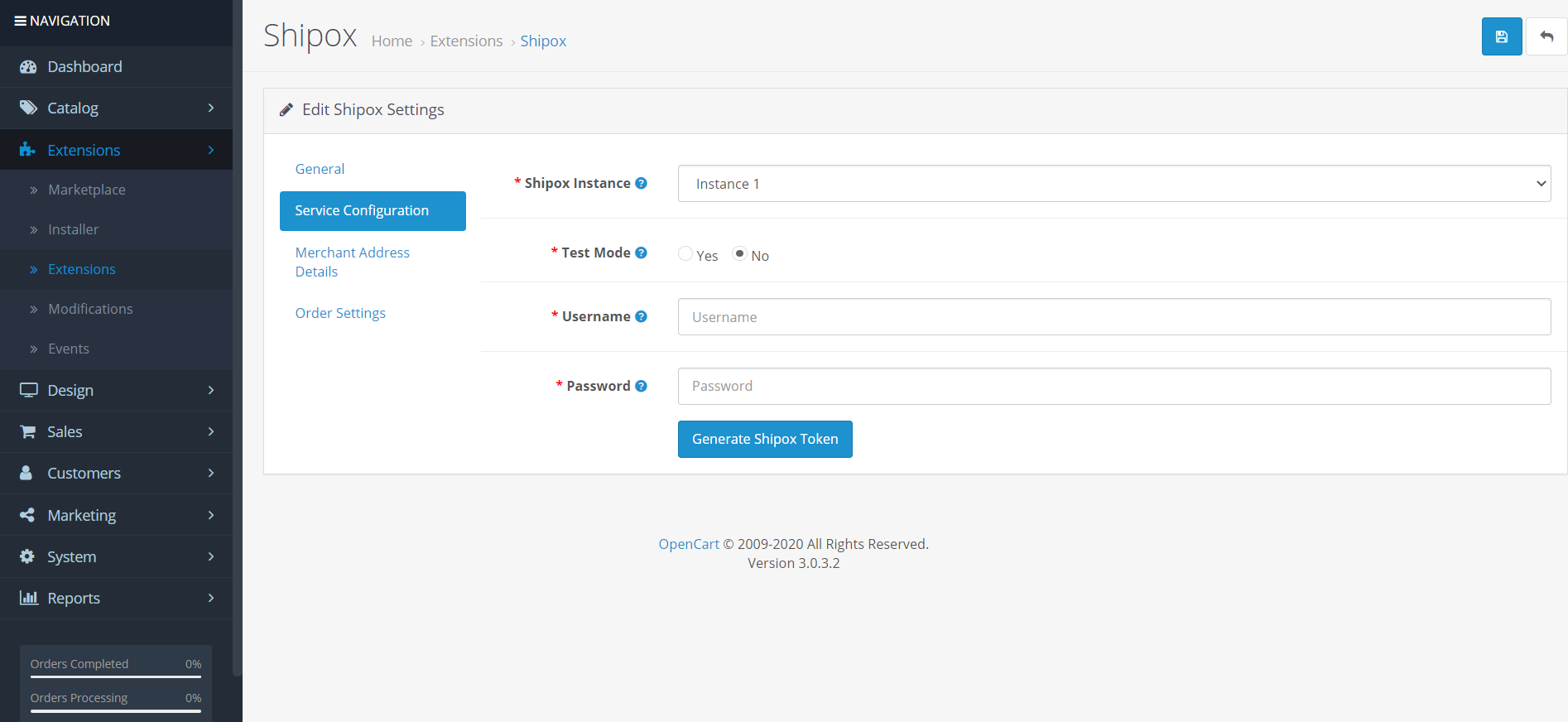 7. Merchant Configuration:

Fill all fields, all fields are required except Postcode and Details

Latitude & Longitude Field is important so do not forget to fill it.
The sample is shown in the screenshot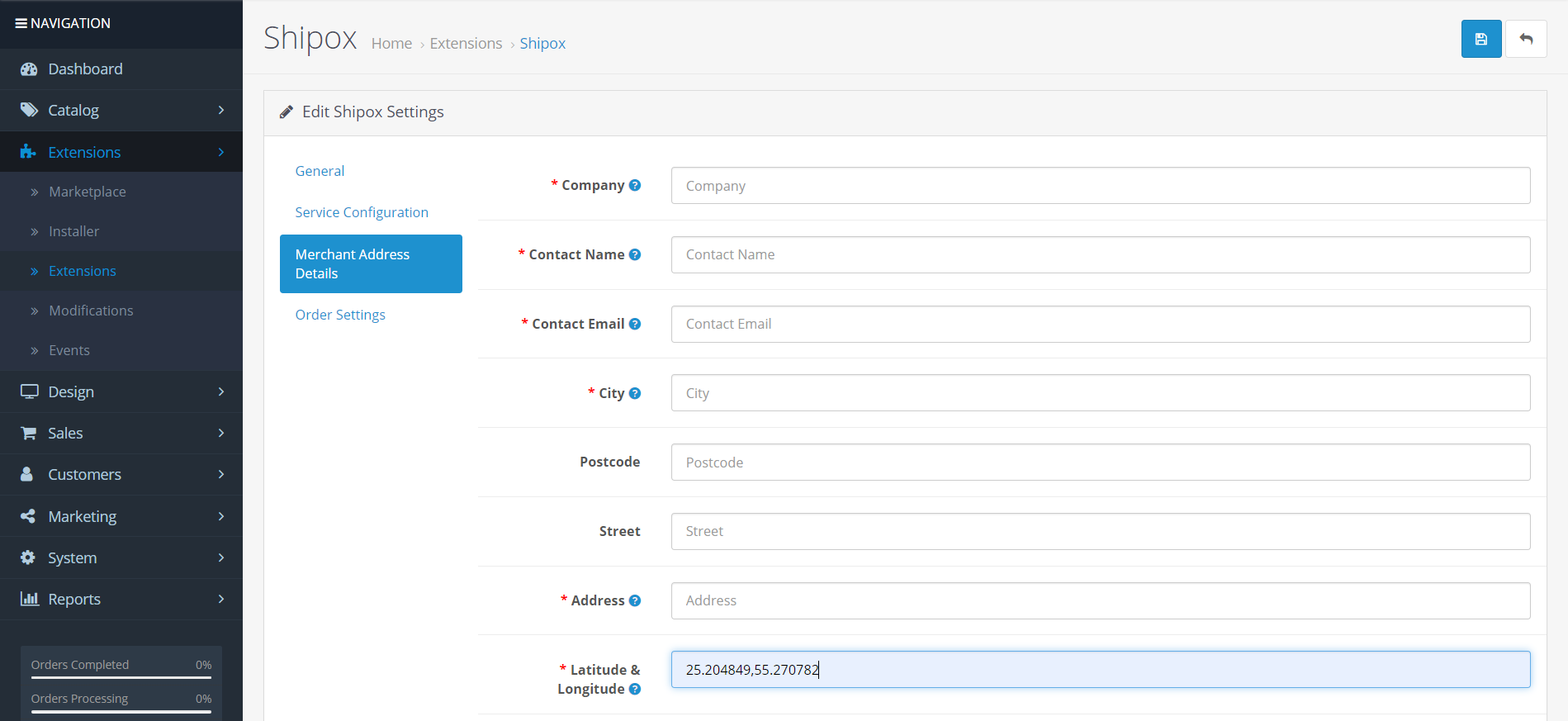 8. Order Settings:

International Order Availability – If your store has international order, please select Available

Default Weight– is weight information of the order to push the Shipox. By default, it calculates the weight of each product of the order

Default Service Types – By default selected Saver – In 5 Business days

[*]
Default Payment Option
– It depends on the Agreement with the Company. According to the Agreement, you need to select Credit Balance or Cash.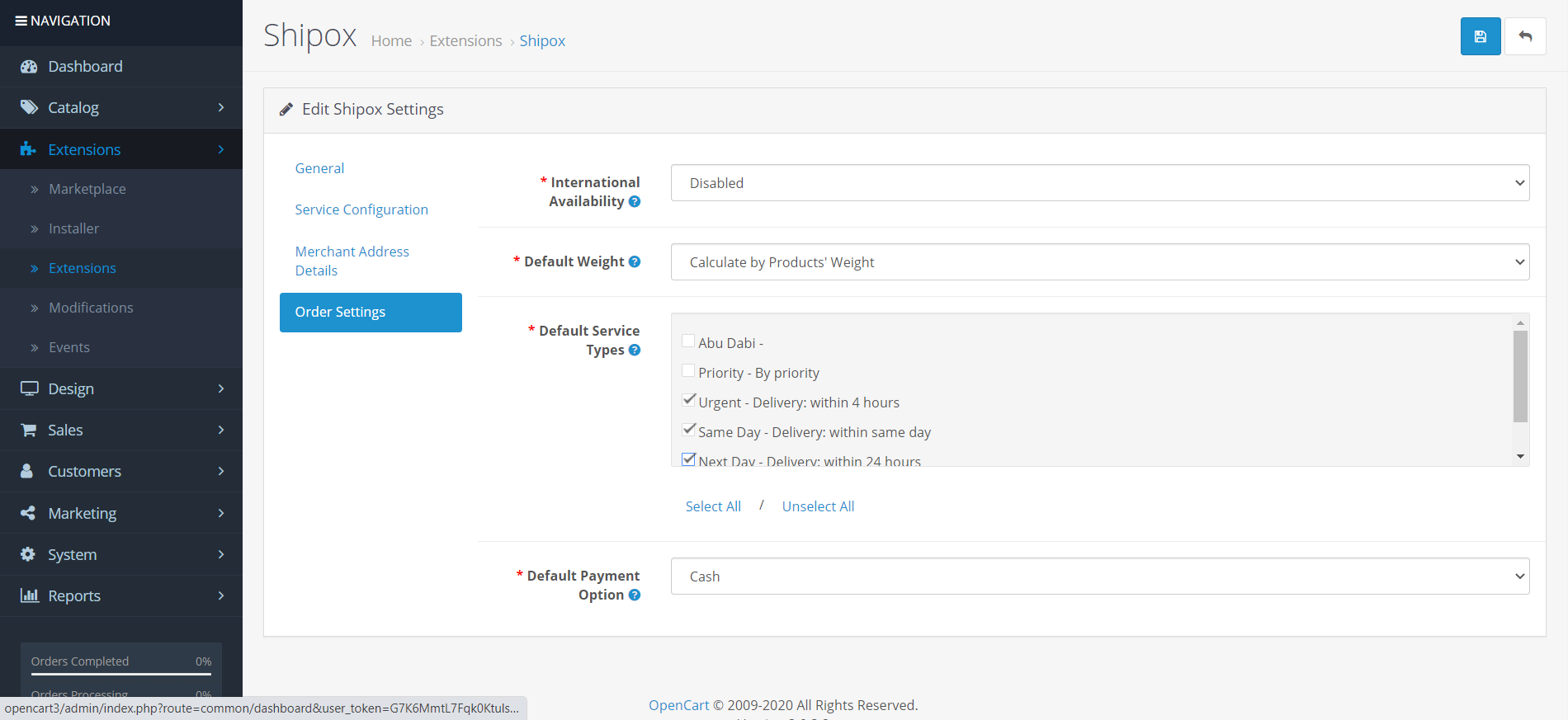 9. Order creation
Order creation on Shipox currently only from Admin Order Details Page. To go there just go Sale -> Orders. Select the order which needs to push to the Shipox and go to the details page. And the top of the page following button should be shown: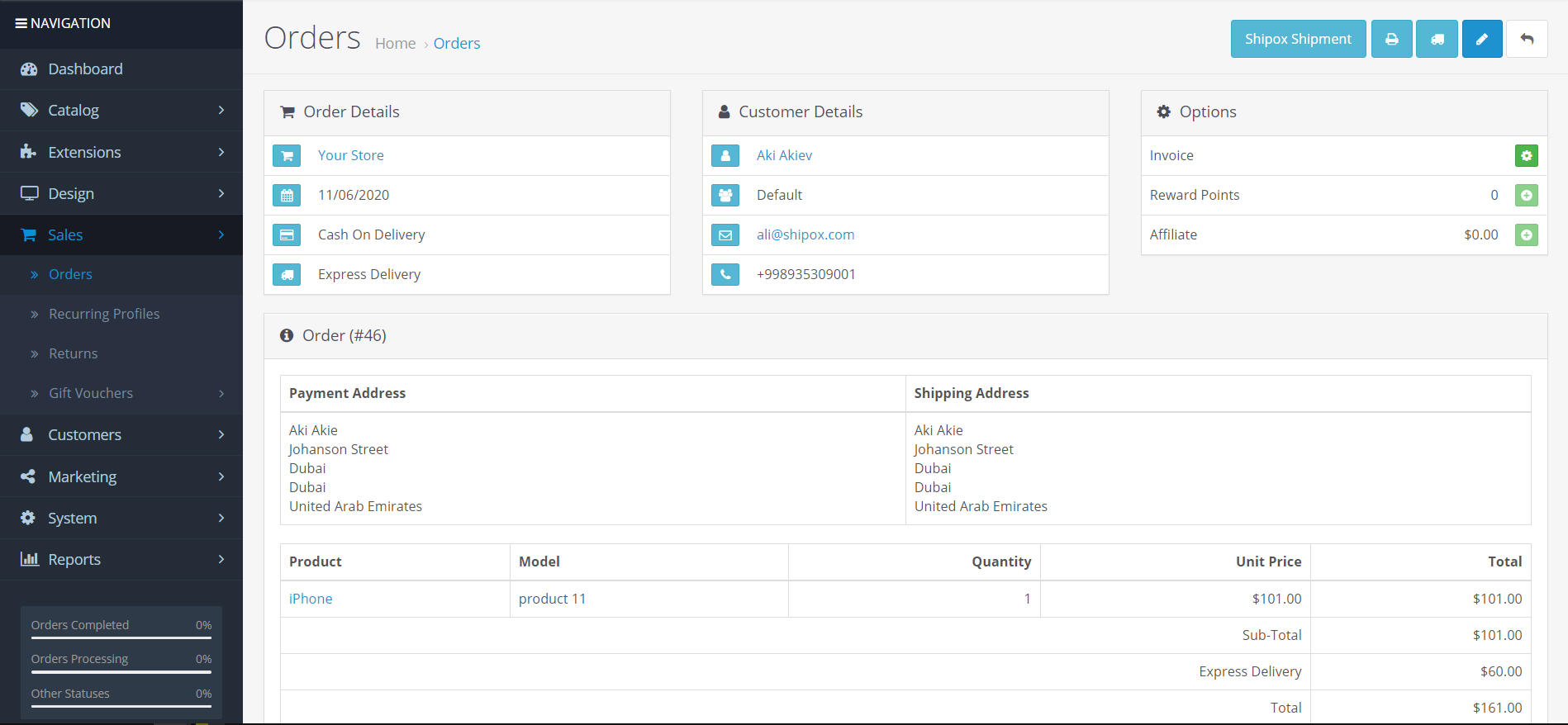 After that following details will be shown. These data will be pushed to Shipox, so make sure all entries are correct. Once all data is ready, you can push the order to the Shipox by clicking Create Shipox Order: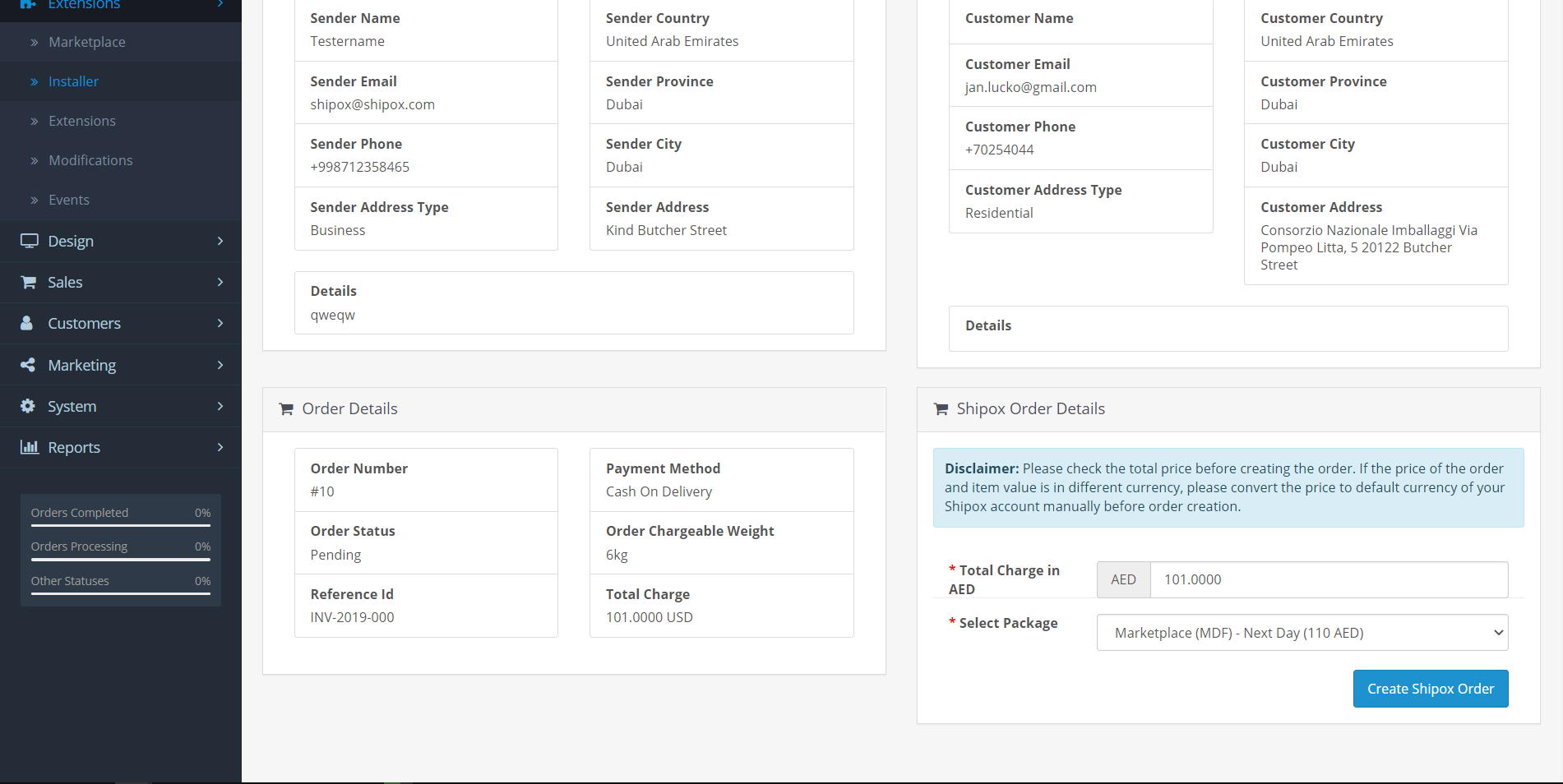 Once order created following details will be shown: