Acquired.com OpenCart extension is here!
Acquired.com's ground-breaking payment technologies can now be used as an OpenCart extension, to help your business unlock real value in the payment lifecycle.
Our technology is designed to deliver greater business transparency and intelligence, saving time, cost and reducing friction.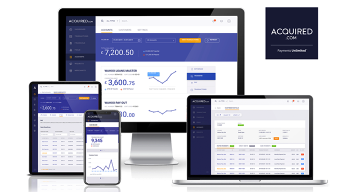 The Acquired.com payment gateway is built to optimise merchant card collections for businesses in the UK and Europe. Enabling them to securely process Visa, Mastercard and American Express payments via web, mobile and a virtual terminal with improved collections and automation. Acquired.com has also launched Faster Payments and the new dashboard environment the Acquired Hub. Creating a truly integrated payment solution for Pay-in and Pay-out.