Using this module, you can display images as a gallery on the page you want.
The layout of the images is such that it is perfectly compatible with different screens.
This module has a very strong fancy box, which in addition to a beautiful appearance, has several features such as image sharing, image zoom, slider and ...
You can select a title for your gallery and link it to the page you want.
In the demo, you can see examples of galleries in the left column at the bottom of the page.
And in the admin section, you can also create your own gallery.
Some Features
Share images on social networks
Zoom in on images
Responsive
Show thumbnail images
Image download button
Slide show
View full-screen images
Enable/disable the Fence Box
Select a title for the gallery (link)
Select the number of gallery columns in different screens.
And...
Demo:
Module Settings
Front-end
username: demo
password: demo
Extension Installation Guide
Upload the zip file via extensions / Installer / Upload
After uploading, please go to Extensions / Extensions / modules.
Now press the add "Gallery Module" button and create your "Gallery" using the module options.
Go to the Design / Liavat / section and add the "Gallery" you created to your desired page.
For install and support free click on the "GET SUPPORT" button on this page. or drop me an email: hoseynsabeti9@gmail.com
Fancy Box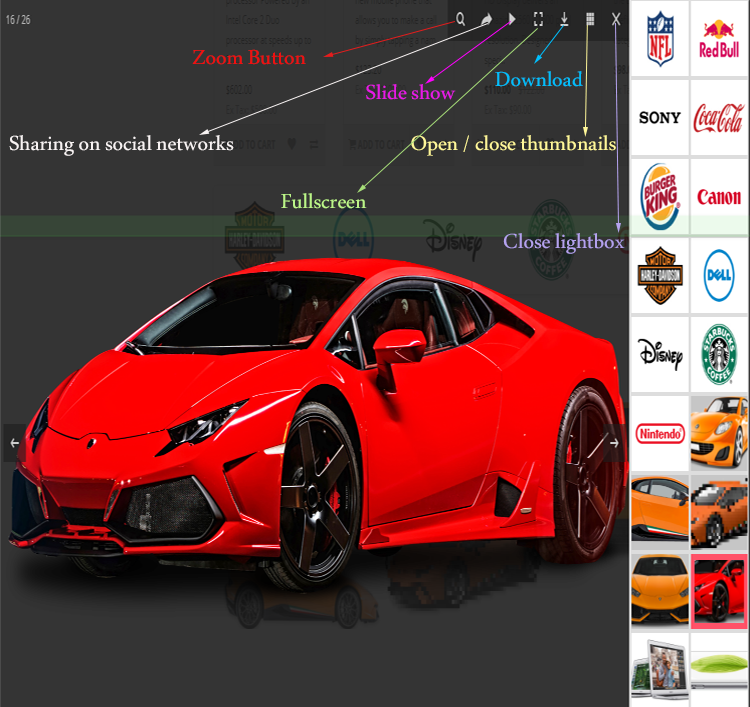 Module settings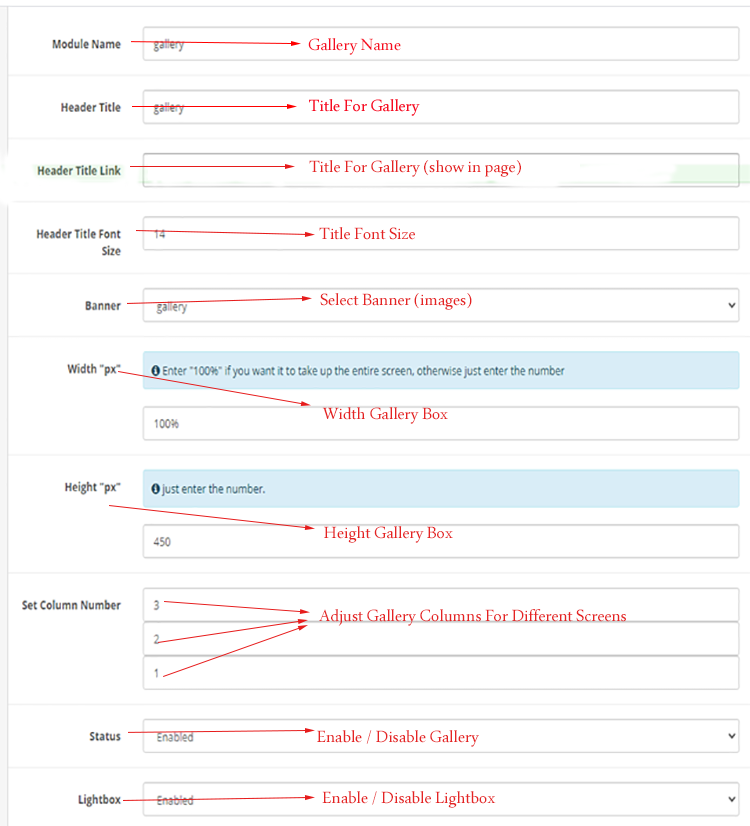 Front-end