Replacer
performs a fairly trivial task - it searches for and replaces given strings in the final HTML. It has a simple, intuitive interface that allows you to create replacements and immediately see their results, edit HTML and text right on the store pages.
This add-on gives you a new level of freedom and control over your store, and allows you to do many things that previously required digging in the code.
Here are some tasks that can be done in a couple of clicks in
Replacer
:
change any text on the page

add the required counter or other service code to any part of the page

change links to static resources to use a CDN on a different domain

hide empty cart

correct the page code according to the recommendations of PageSpeed ​​or other services

remove "Powered by Opencart" from footer

translate the module in frontpage to other language
Installation
is simple - upload to the installer and update the modifiers. After that, a menu item will appear: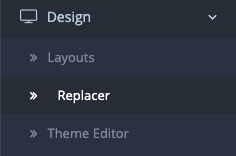 When you click on it, an interface opens with a slightly reduced start page of your store: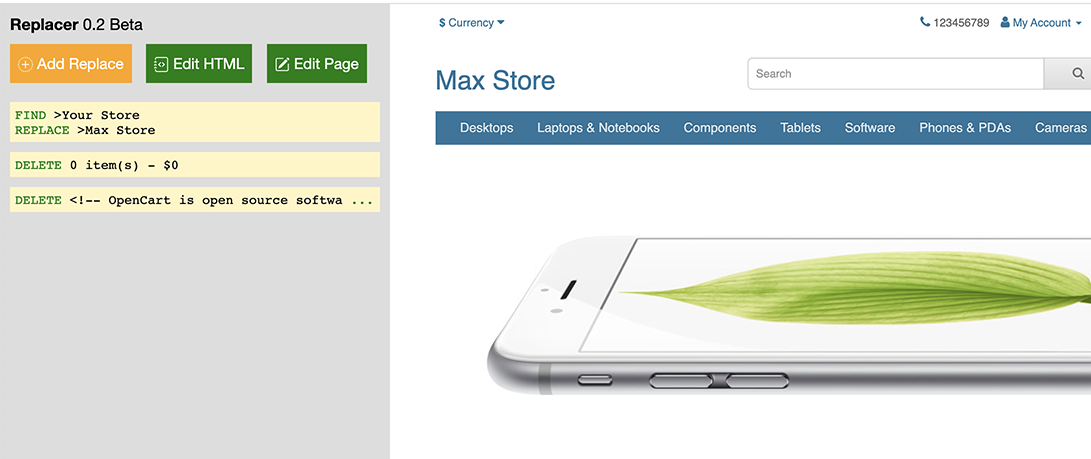 Your store page immediately displays all the changes you make, you can click on links to other pages in it.
The
Add Replace
button opens a window for adding a new replacement:
You can use an asterisk (or several) in search and replace strings, it replaces any number of characters.
For example, to remove all image tags from the page, replace
<image *>
with an empty string.
The
Edit HTML
button switches the store page window to display its HTML source code: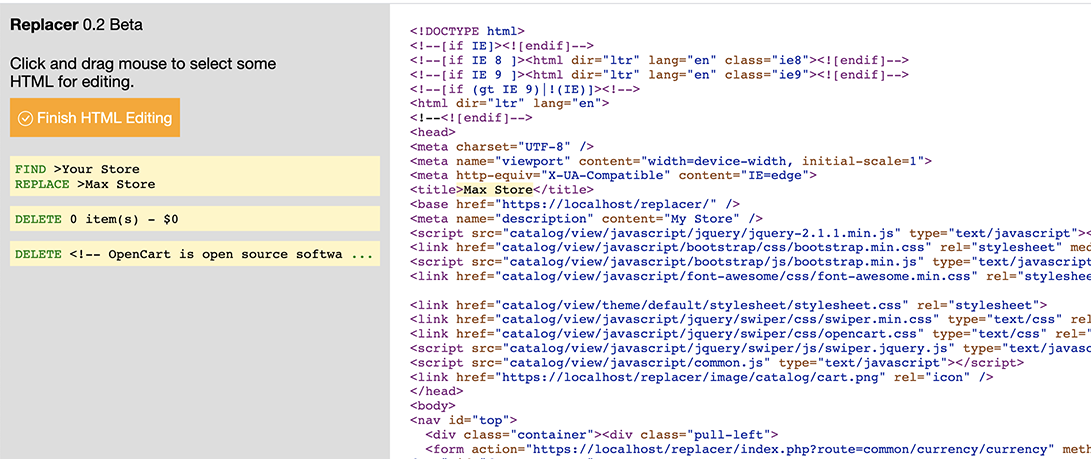 Replacements made are highlighted in yellow in the page code. Select a piece of code (hold down the mouse and drag), to open editing of new replacement for this code: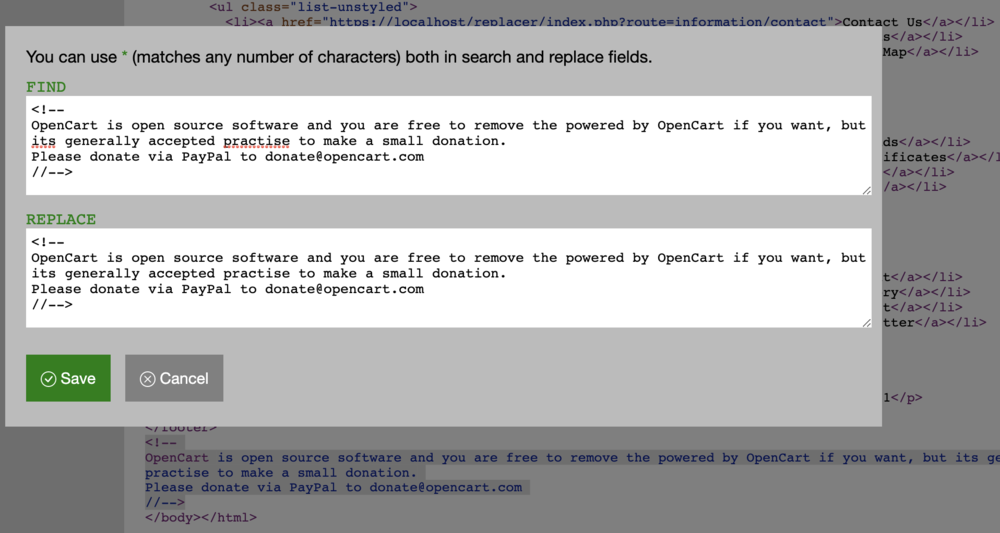 The
Edit Page
button turns on the mode in which you simply edit any text on the page by placing the cursor there.
All changes are immediately written into a set of replacements, which at the end of editing can be saved or canceled: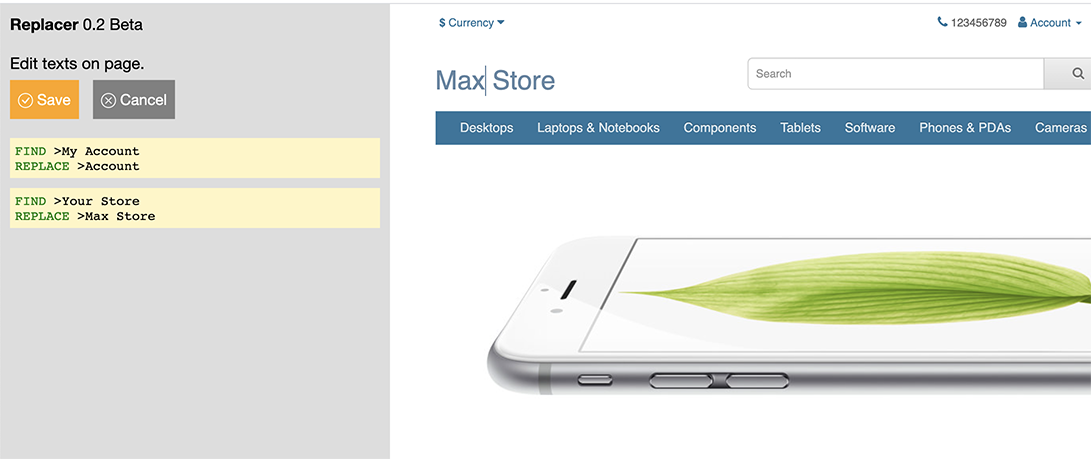 When editing, you can use the
Ctrl + B
keys to switch boldness,
Ctrl + I
to switch italics.
Attention!
This is a beta, published to check if it interesting to people. Further development is not guaranteed, as well as the fact that the module will remain free.
The module was developed for OpenCart / ocStore 3, and was tested for operability only in the Chrome browser. Do not write that something does not work in other versions of Opencart or browsers.