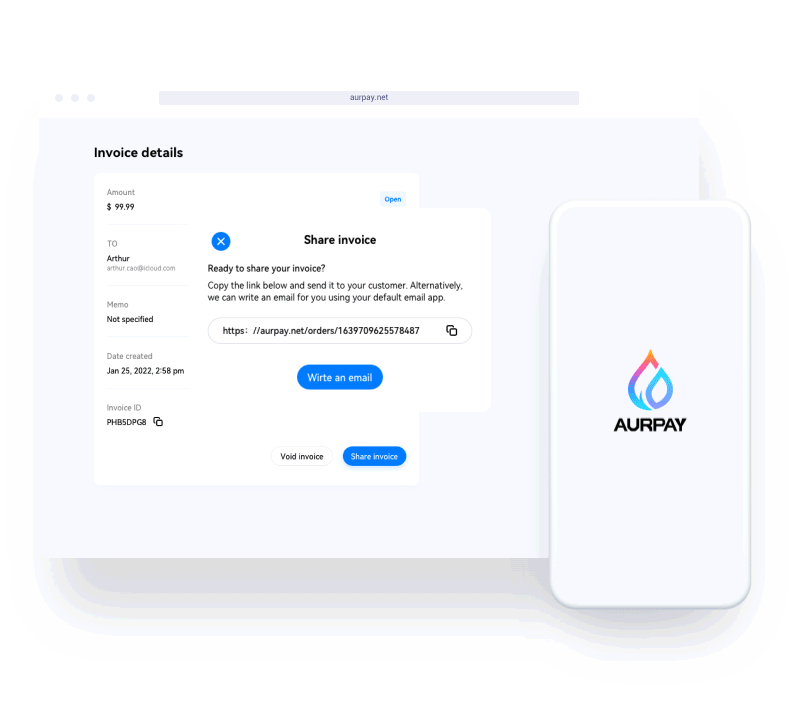 The value of websites in today's world is immeasurable. They assist businesses in finding and reaching out to new customers, help people market their skills online. They also make it easier to raise money for different causes. Usually, when the need to set up a website arises, everyone wishes to do it on a budget and quickly. Luckily, numerous companies offer their services for quick and simple deployment of websites that do not require any proficient technical skills.
Opencart is one of the most advanced website-building services on the market, which maintains competitive pricing and allows clients to design their custom pages in five minutes. Even though Opencart has not yet implemented crypto payments into its platform, a crypto gateway from AURPAY can provide Opencart users with the capacity to
accept Bitcoin and altcoins
.
Why AURPAY?
Aurpay is a global blockchain technology firm that enables businesses of all sizes to access enterprise grade cross-border
crypto
payments, via our advanced platform or API. Businesses can accept payments and send payouts globally in one single platform. Aurpay seamlessly connects
any business from anyone, anywhere
in the world.
Features
--- Crypto Email
invoicing
and payment link
--- Reduce 96% gas consumption
---
Smart contract
for non-custodial control
--- Seamless crypto
payment
setup for Ecommerce
--- Transaction & Reconciliation management
--- 360° Revenue reporting to forecast business growth
--- Real-time fund travel with enhanced security
--- Partial order
resolve
or request remaining amount
--- Hosted payment pages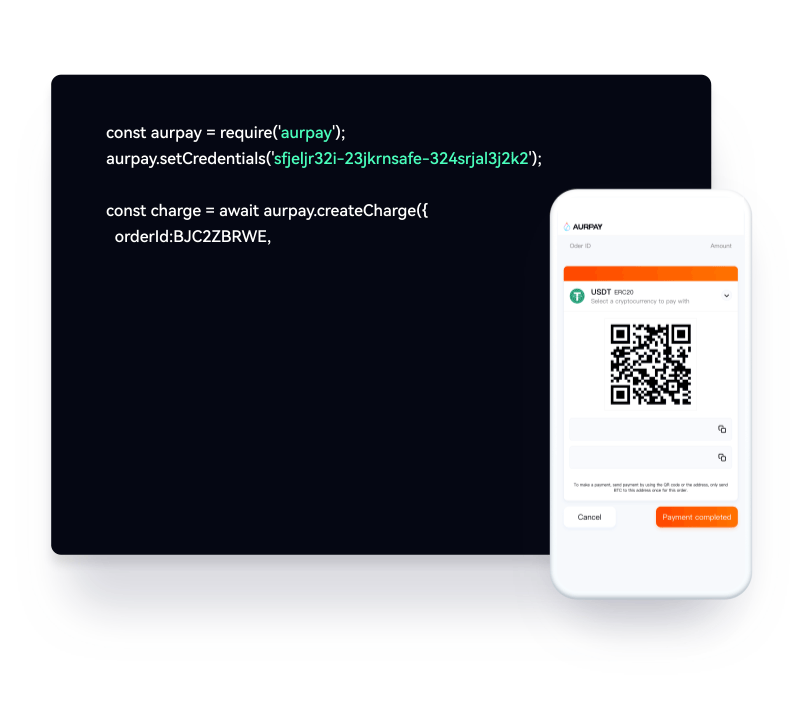 Top four benefits of using Cryptocurrency in Opencart for your business with AURPAY
1. Reach more customers
The broader Market scope allows merchants to reach global customers. The global crypto market cap is $861.51B in 2022. Accepting Cryptocurrency will give merchants access to a broader market. Paying with crypto lets you dip into wider markets and appeal to consumers worldwide through digital wallets.
2. Near-instant Transactions
Unlike traditional financial systems that take a few days to batch out and process, Cryptocurrency is processed immediately in a decentralized way, giving merchants much quicker access to funds settlement. Faster transactions can help streamline your business's cash flow and put your business at a safe place. The settlement time is crucial to small and medium-sized businesses.
3. Lower Fees
Cryptocurrency requires no third party. Therefore, offering Cryptocurrency as a payment method will have lower fees for each transaction, and the transaction cost is significantly less than centralized platforms like PayPal or credit card providers.
4. Increase productivity
Crypto payment processes are automated with AURPY. E-commerce saves time and effort. Cryptocurrency on the blockchain can make easy online payments and reduce manual tasks such as data entry and other disputes with traditional third-party payment systems.
Currently supported cryptos
BTC, ETH, TRX, USDT-ERC20, USDT-TRC20, USDT-OMNI, USDC-ERC20, DAI, etc.
Incentive program
--- Prosperous cash returns for valued merchants and partners.
--- Partner and merchant incentive program to attract, engage and retain talent.
--- Increase your margin of merchant resources monetization.
--- Powerful mechanism to develop your partner and business clients.
--- Informative, enlightening, interactive, and high-energy partner incentive, crafted especially for you!
Steps
All-in-one crypto payment and revenue platform that lets you solve for today, and scale tomorrow. Accept crypto in just a few minutes with the AURPAY Payment Gateway for Opencart. To get started:
1. Download and install the AURPAY for Opencart payment gateway.
2. Sign up for AURPAY merchant account.
3. Link AURPAY with your Opencart store.
To download and install the AURPAY Payment Gateway for Opencart, navigate to Plugins > Add New within your WordPress admin page.
Search for "AURPAY". You should see the AURPAY Payment Gateway for Opencart as a top result. Click on the Install and activate.
FAQs
Transparency, lowest rates and intelligent tools! Many merchants have been dragged through the mud by their prior payment method, with hidden fees, contracts, and terrible services. We've built our reputation on being the opposite. We care about building long-term relationships with our merchants.
Have more questions? Email, give us a call, or get started now. Our in-house team of Aurpay Merchant Experience Specialists is here to share their knowledge, answer your questions and point you in the right direction. No commissions, no pressure.
2. What Is Aurpay Partner Program?
Our partner incentive program is designed to attract ,engage and retain talent, we reward partners with crypto and share Aurpay's growth.
We equip our partners with the most competitive cost system, resulting in the ability to expand easily and earn more.
3. How Long Do Funds Take To Be Deposited?
Nearly instant! Settlement using traditional payment providers can take days. With Aurpay, you receive crypto currencies immediately. Or convert to Stablecoin at the time of the transaction to avoid crypto price changes.