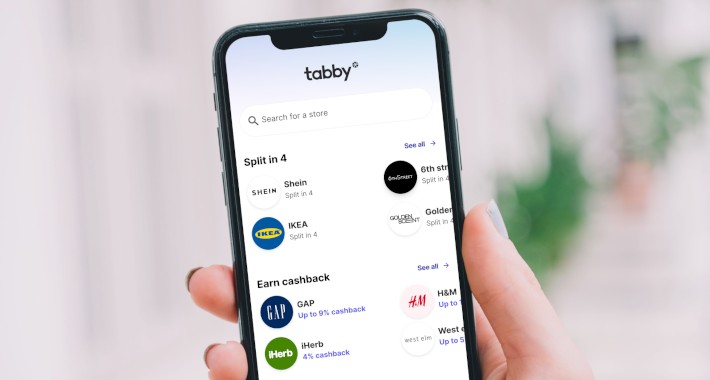 Tabby is a UAE-based a startup payment gateway that offers a buy now, pay later solution that allows for consumers to easily purchase items whenever they want, while also keeping in mind the state of their personal finances.

تانى شركة أماراتيه توفر الدفع الفورى (اﻵن) او الدفع بالتقسيط وهذة مميزة ممتازة ، تقدر اﻻن تشترى منتجاتك وتقسطها مع اى متجر يدعم الدفع بواسطه تابى.
قسم مشتريات على 4 مرات دفع مع تقسيط تابى المميز
ﻻتوجد فوائد او مصاريف مع تابى
تابى تدعم الدفع بعمله الريال السعودى والدرهم اﻻماراتى حاليا.
دعم قالب جورنال 3 كاملا
تدعم جميع نسخ اوبن كارت 3
واذ كان متجركم نسخه اوبن كارت 2 يمكننا توفير الحل المناسب تواصل معنا.

بعد شرائك لهذة اﻻضافه فأن التركيب مجانا والدعم الفنى لمدة سنه

With tabby, shopping is more rewarding. Split your purchases into 4 interest-free payments or earn cashback at your favorite stores (or both).

4 interest-free payments
Shop now and pay later by choosing tabby at checkout to split your purchases into 4 interest-free payments.

No interest or fees.

Built on trust. Not interest. You'll never pay extra when you pay on time.




Currencies are accepted by tabby are: accepts payments in Saudi Riyals and Emirati Dirhams(SAR or AED). Basically, accept currencies in the countries we operate in.

tabby accepts all credit and debit cards.

[*]tabby works with global brands, startups and everyone in between. There are certain high risk categories, or ethically questionable businesses that tabby may not work with.