Top Features:
This Pro Extension shows OpenCart Business Intelligence reports of your Store
-
Complete Report of Sales
(Total Orders, Total Sales, Total Returns, Total Completed Orders, Total Pending Orders, Total Canceled Orders, Total Refunded Orders & Total Tax)
-
Complete Report of Products
(Total Products, Out of Stock Products, Lowest Selling Products, Highest Selling Products, Top Viewed Products & Lowest Selling Products)
-
Complete Report of Total Registered Customers
-
Complete Report of Total Categories
(Total Enable Categories & Total Disable Categories)
-
Complete Report of Manufacturers / Brands & Top Brands
-
You can Filter Sales Reports on Daily, Monthly & Yearly base
-
You can Filter of products from the specific Category

in Lowest Selling, Highest Selling, Top Viewed & Lowest Viewed

User: demo
Pass: demo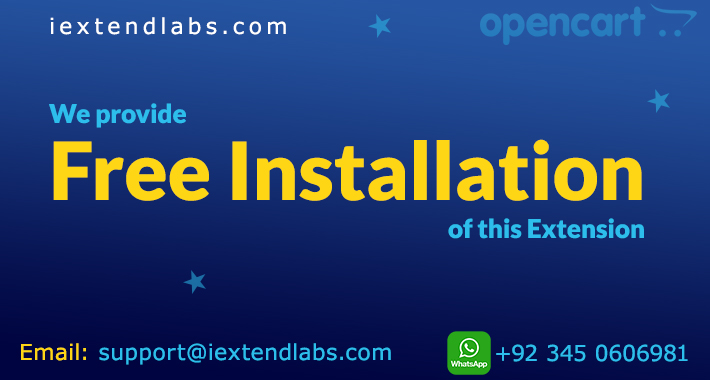 How To Install this Extension:
1. Click on "Extensions" at the left Menu then click on "Installer" and click on "Upload" button

2. Upload the Zip file "pro_report.ocmod.zip" from your PC. A green bar give the success message that upload completed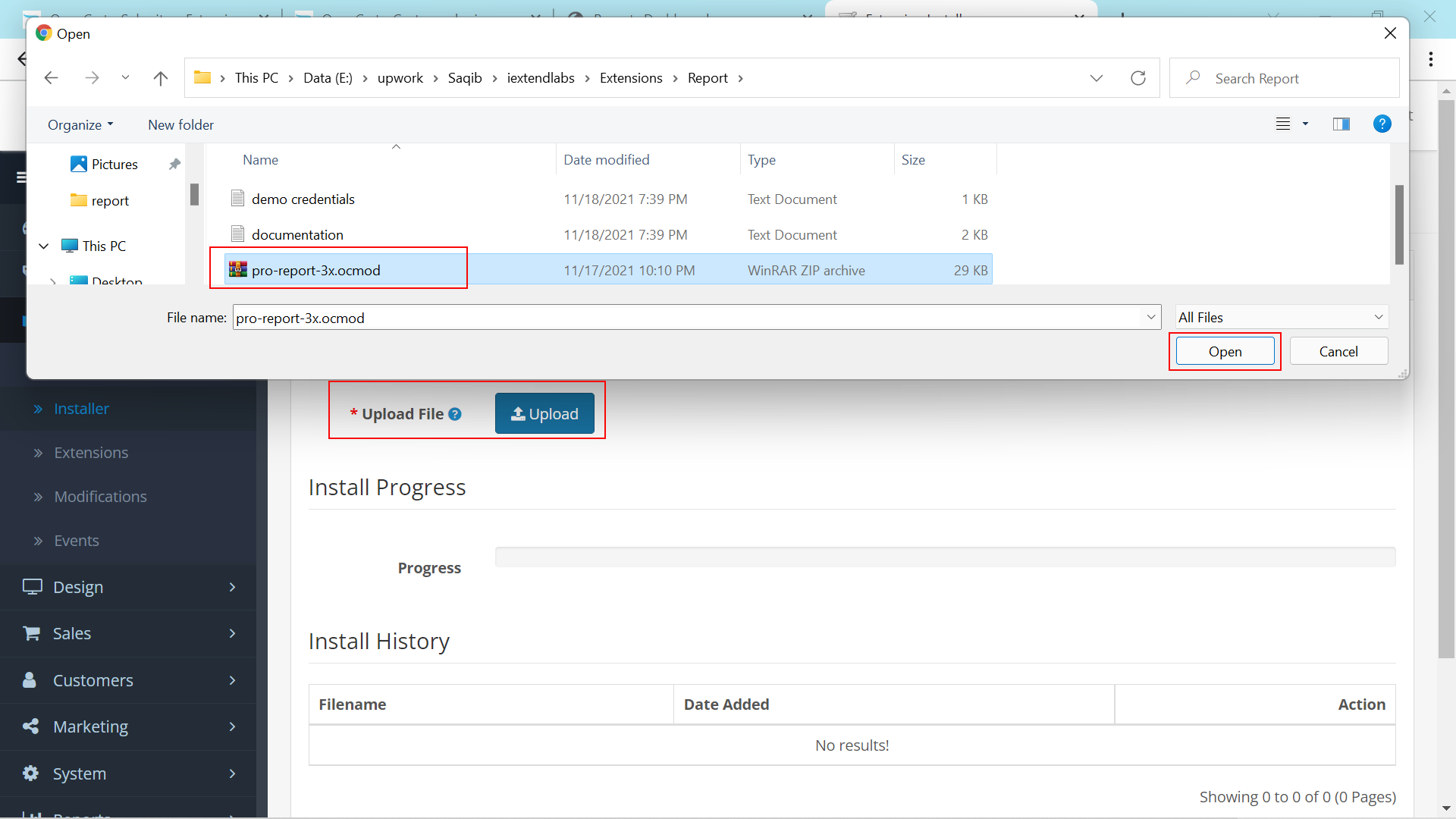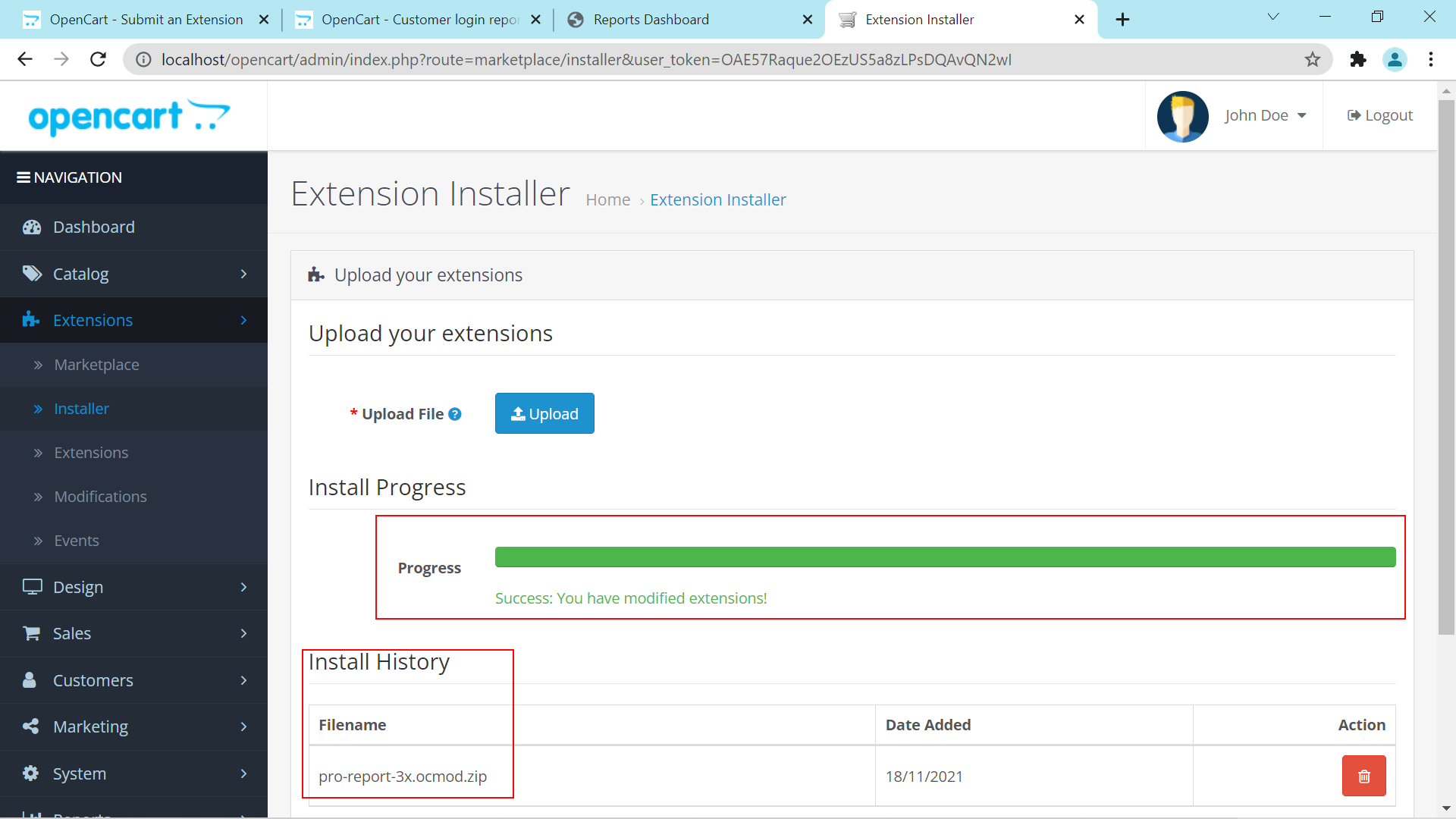 3. Go to at left side menu Extensions>Extensions then click the "Drop Down" and select the "Modules"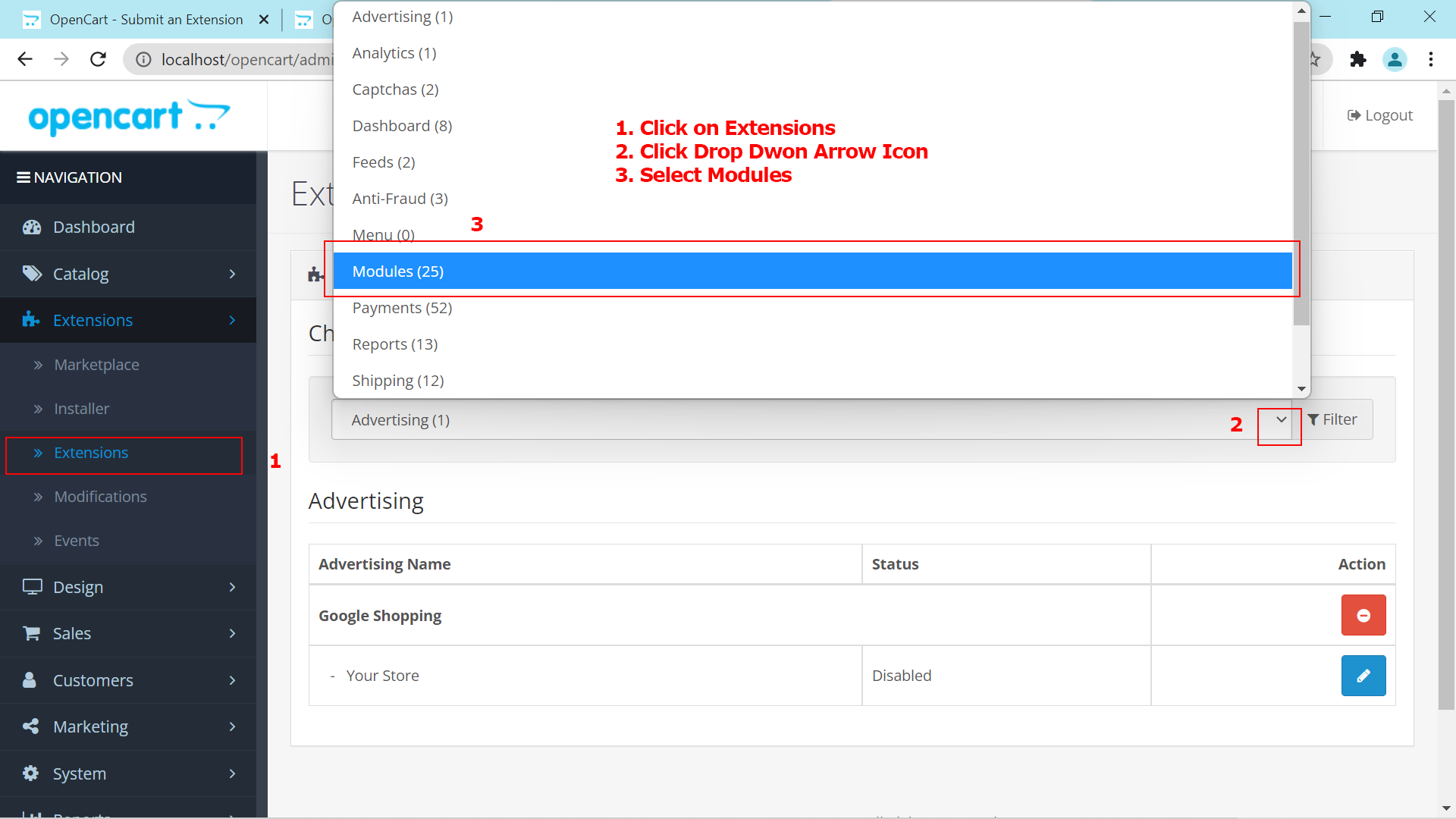 4. Then select the "Pro Reports" from the Modules and click the "+" sign to install the extension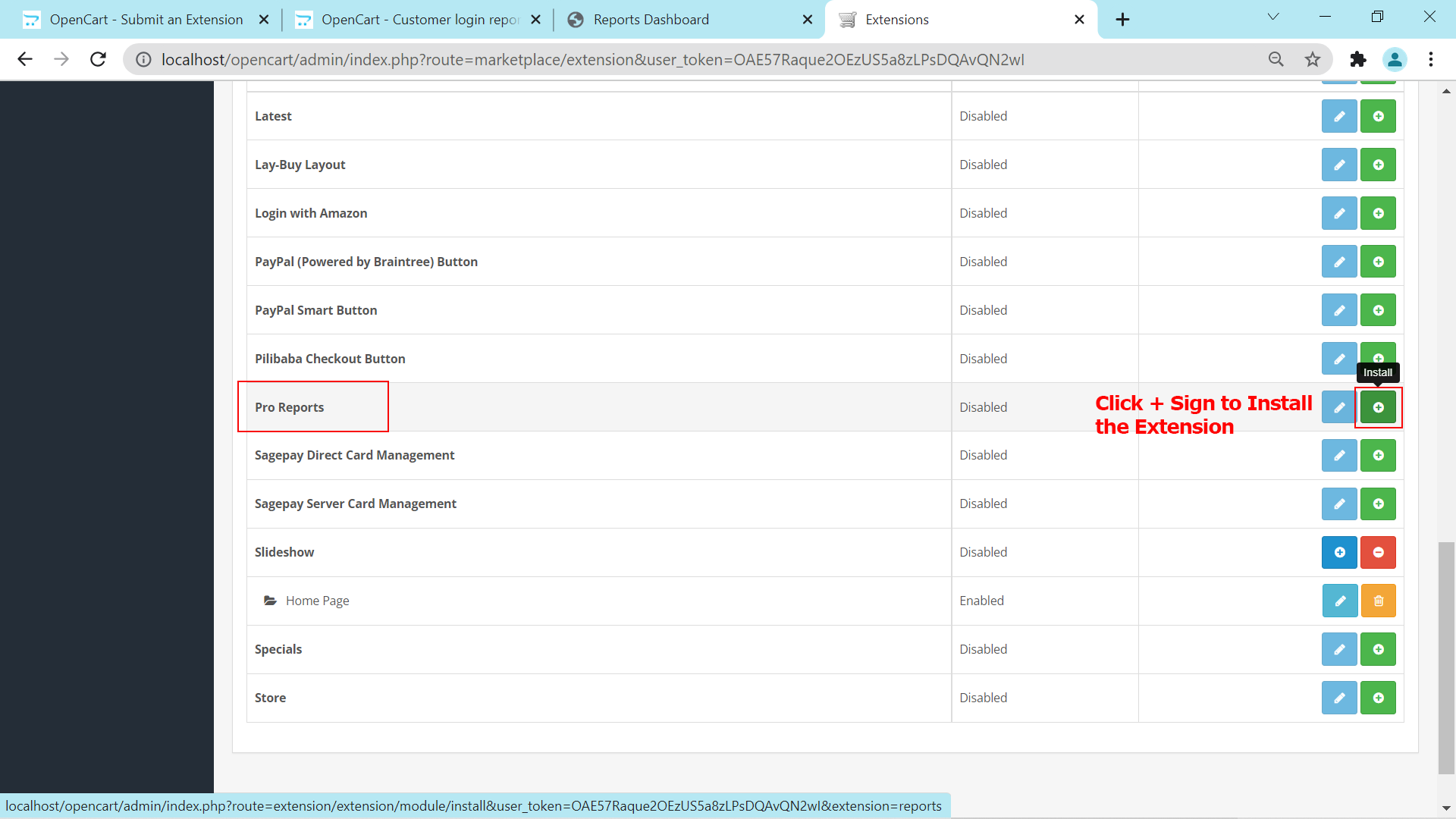 5. To enable the extension click the "Edit" pencil icon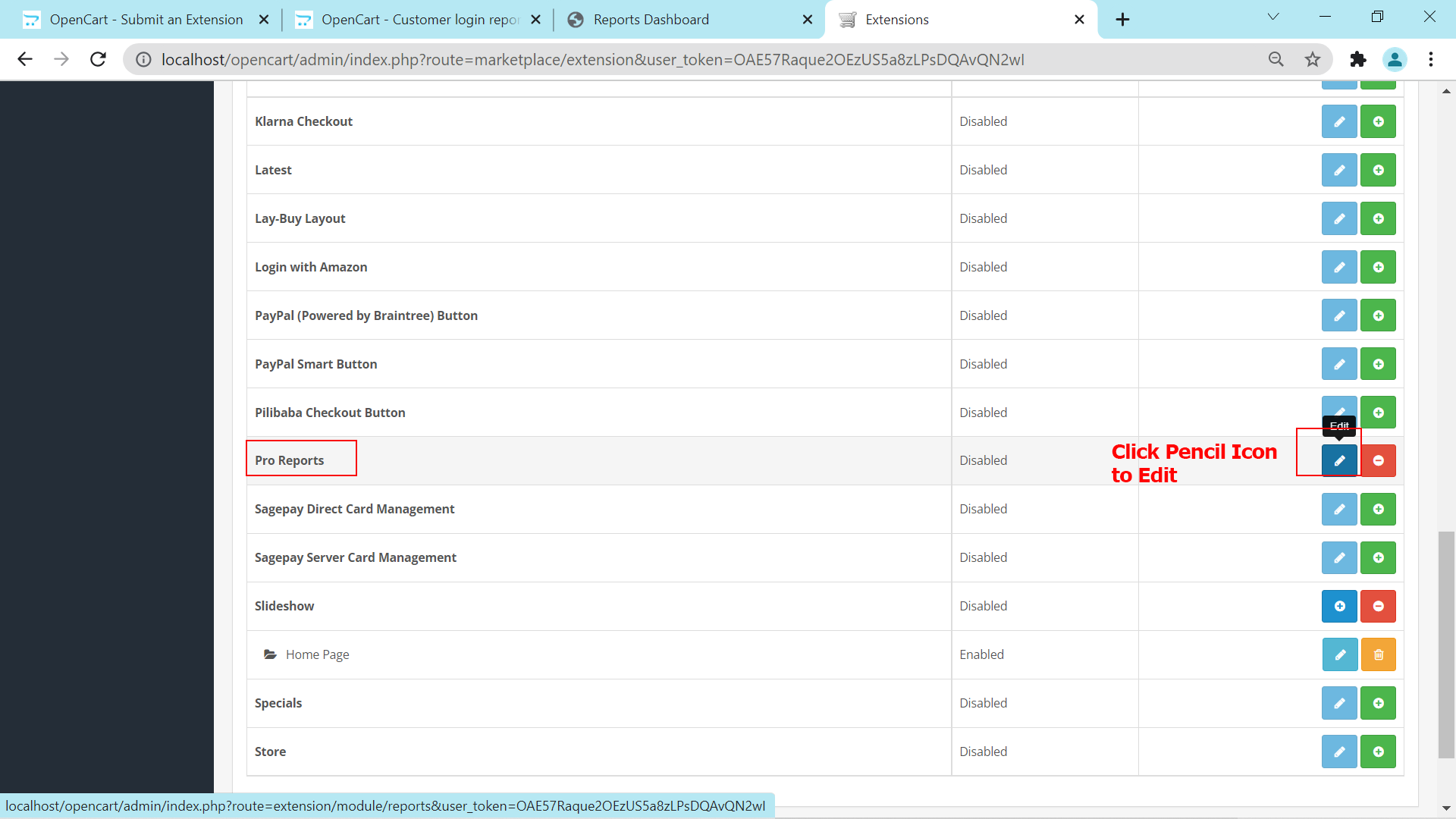 6. Then select the "Enable" and then click the "Save" icon at the top right corner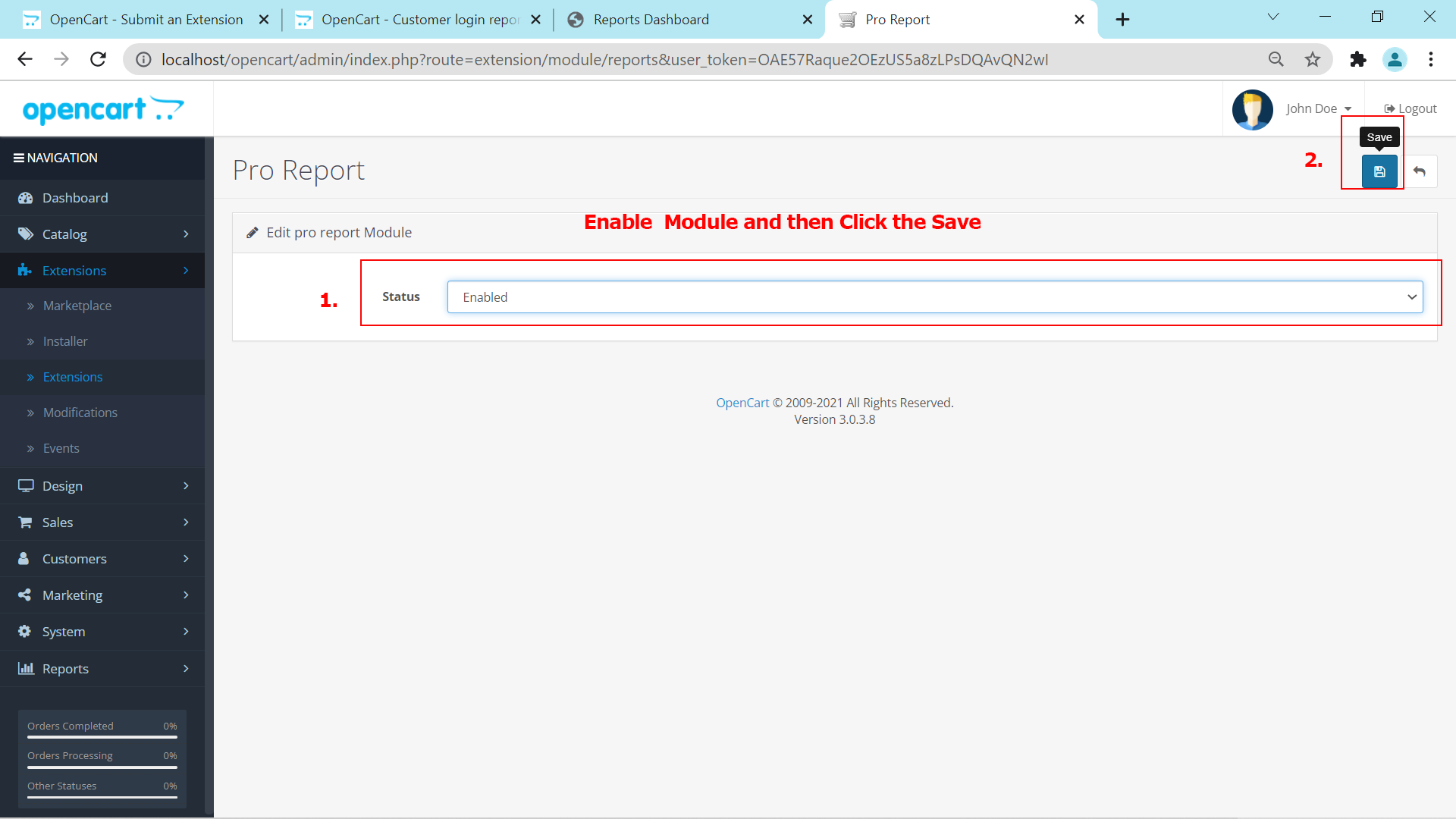 7. Last go to the menu Extensions then "Modifications" and "Refresh" icon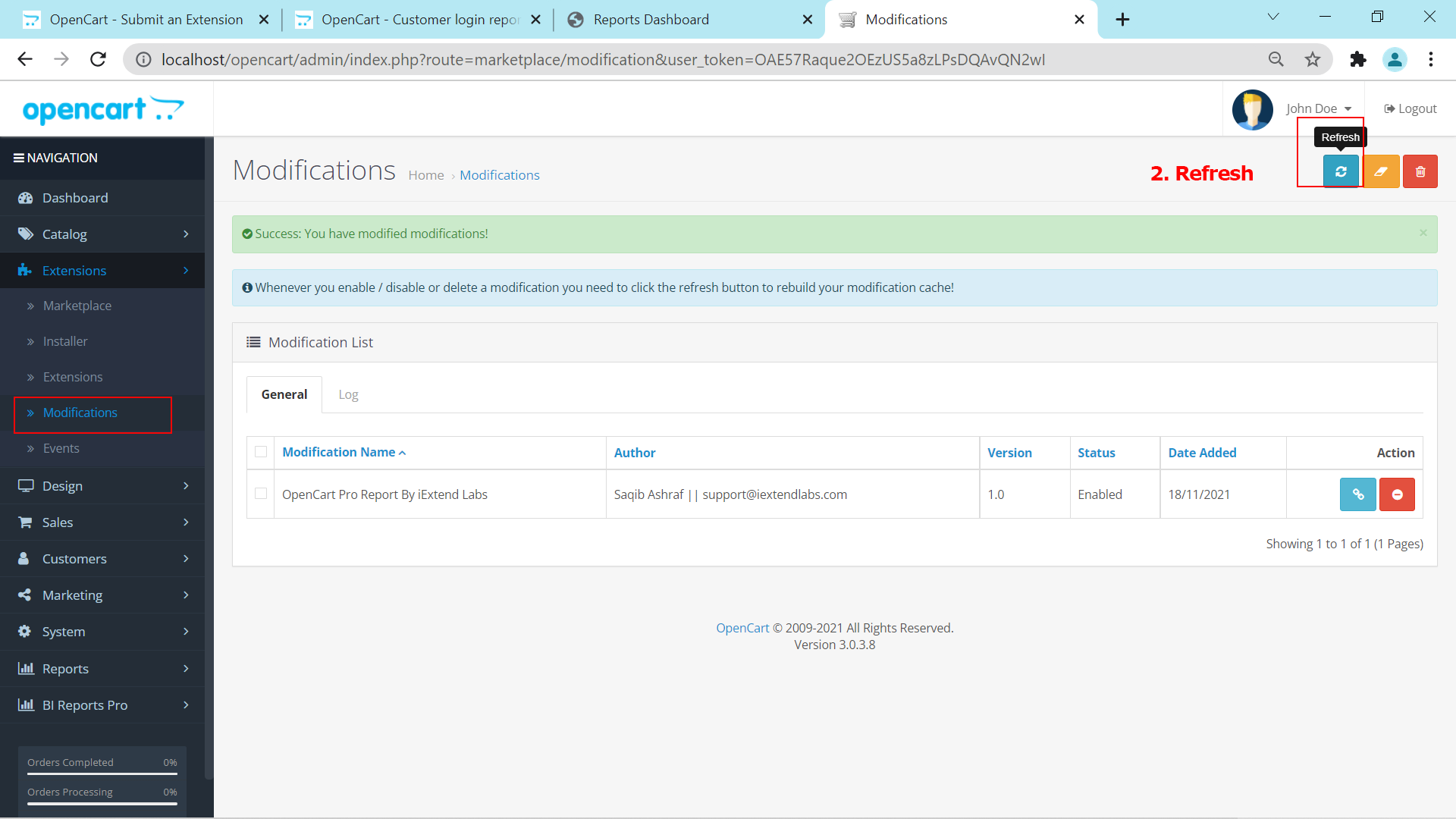 8. Now the extension is installed successfully. We can see the "Pro Reports" drop down menu in left column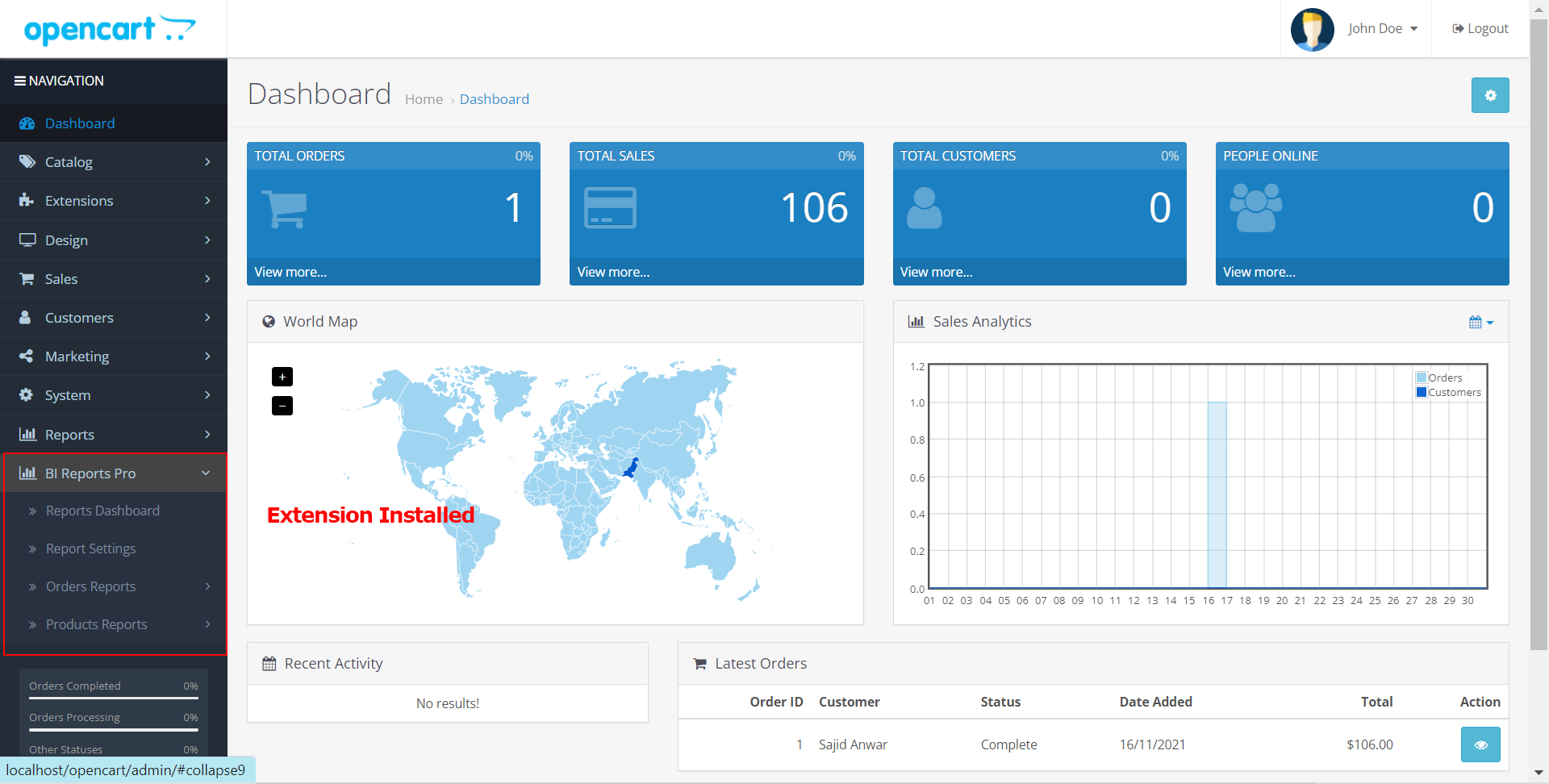 9. Go to at left side menu "Pro Reports" ten click on "Reports Dashboard". Here you can see some headings like Sales
Report, Product Report and Category Report. First time there is no detail about any report. Here we add some settings to display those reports which you want to see.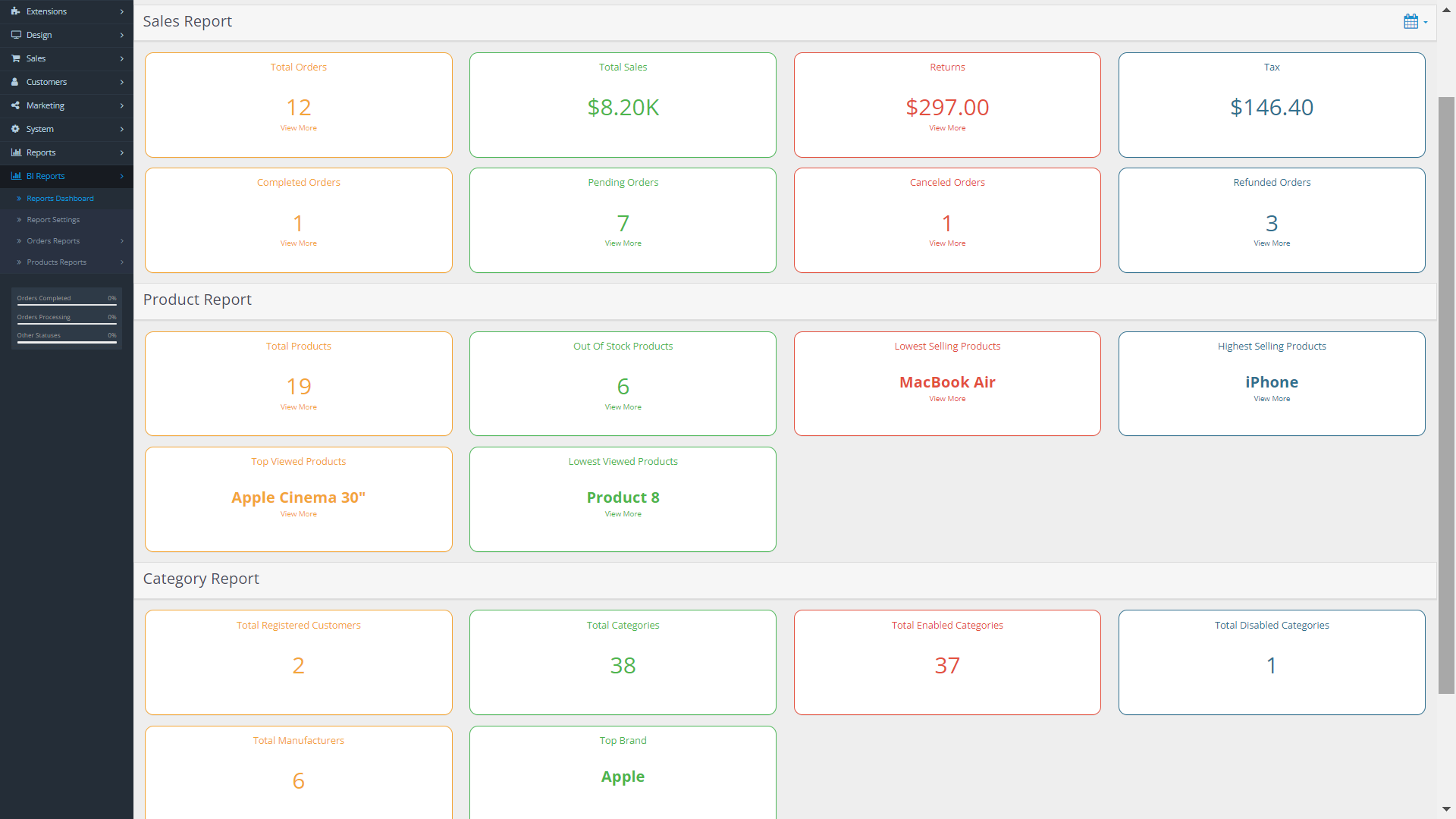 10. Click on "Reports Settings" at the top right corner
11. Select those which you want to show in report dashboard and click on save icon.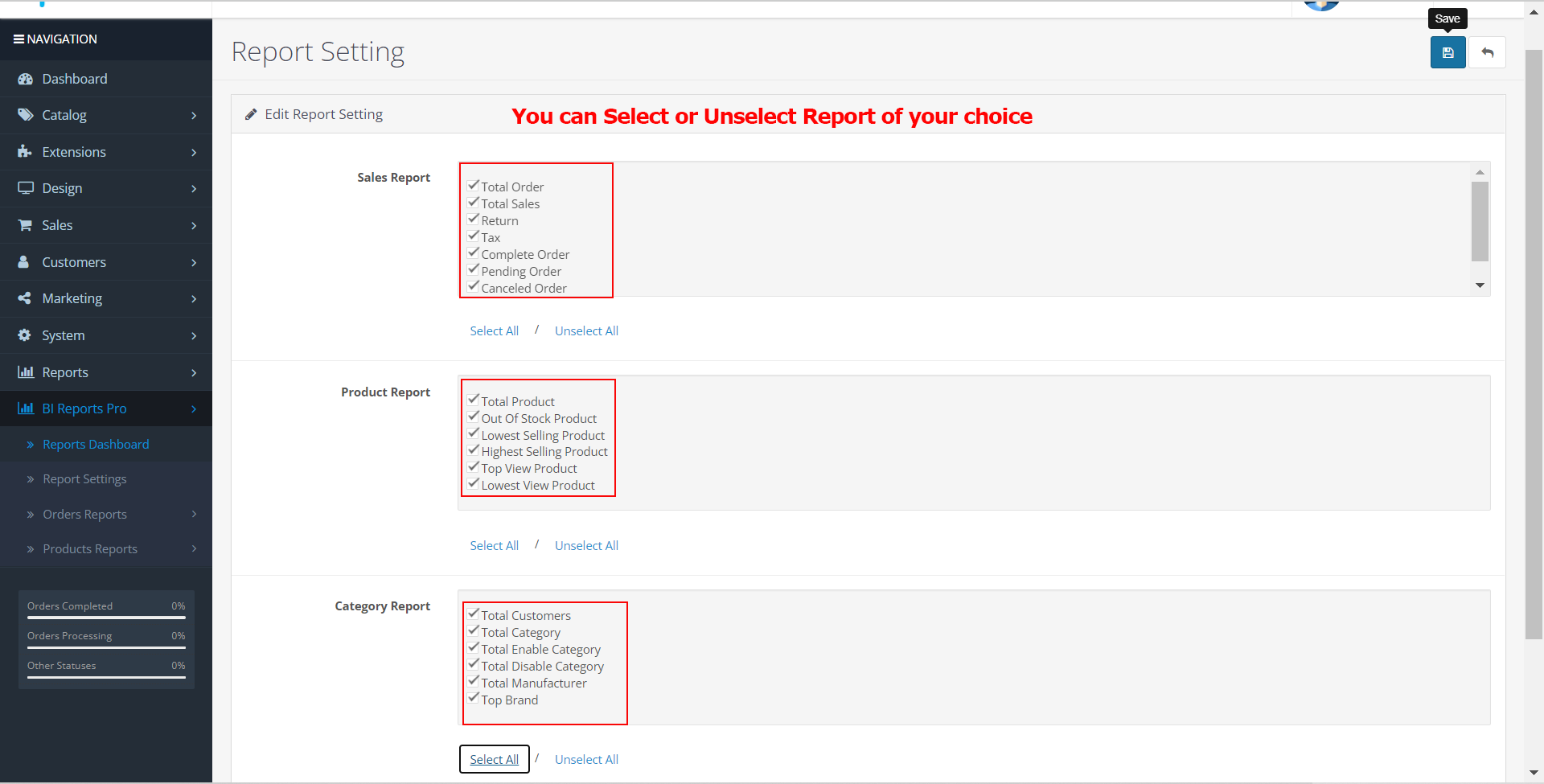 12. The all reports show on the report dashboard which we select in report settings.
After adding some orders and some data
13. Click on "calendar icon" at right corner of sales reports heading to filter the sales reports by daily, monthly and yearly.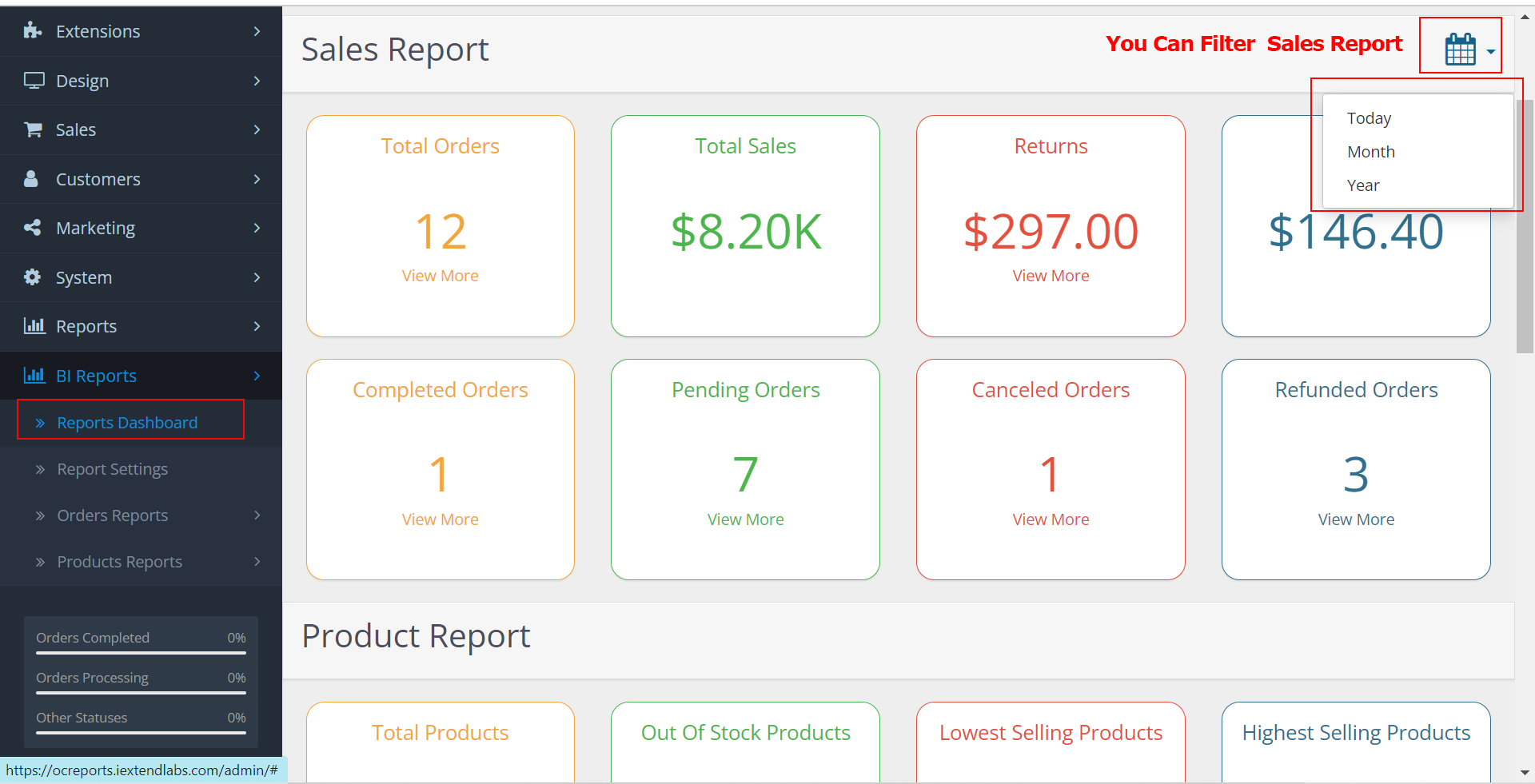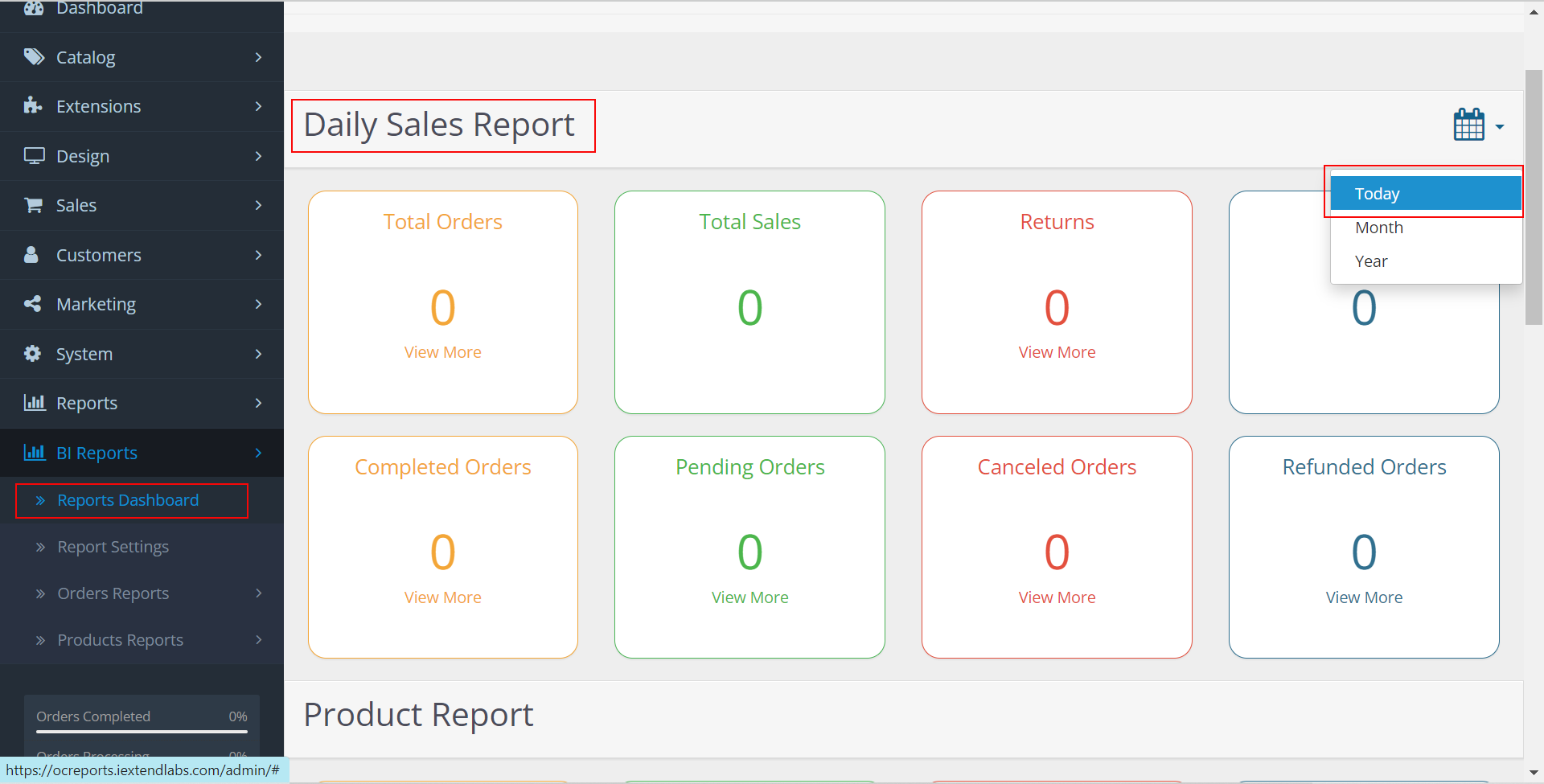 14. For detail report click on "view more" which is give at the end of every reports and you can also get it from left column.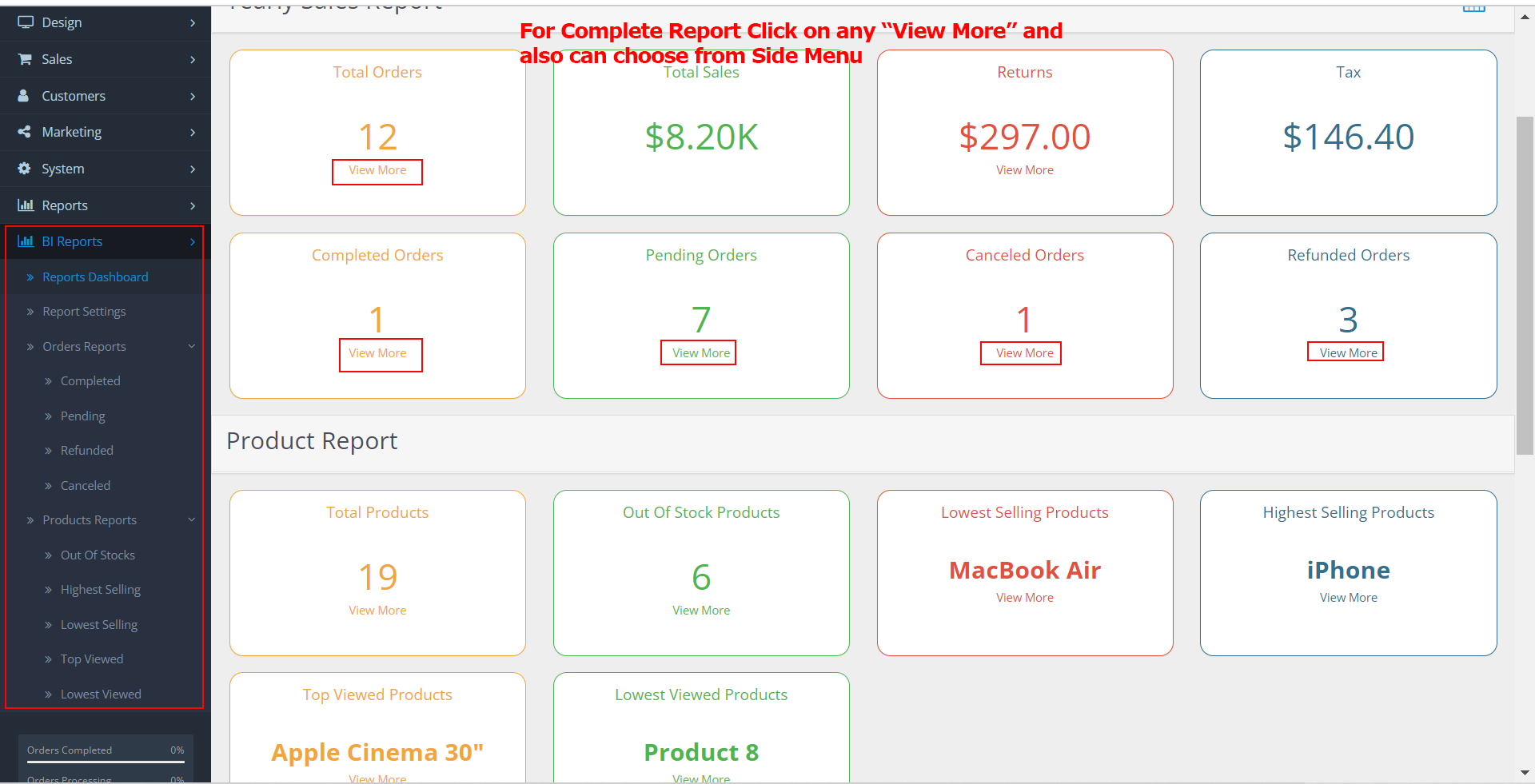 15. In Highest selling, Lowest selling, Top viewed and lowest viewed reports we add a filter. By using this filter we filter out the product by there category and also we set the limit of the shoeing product on page.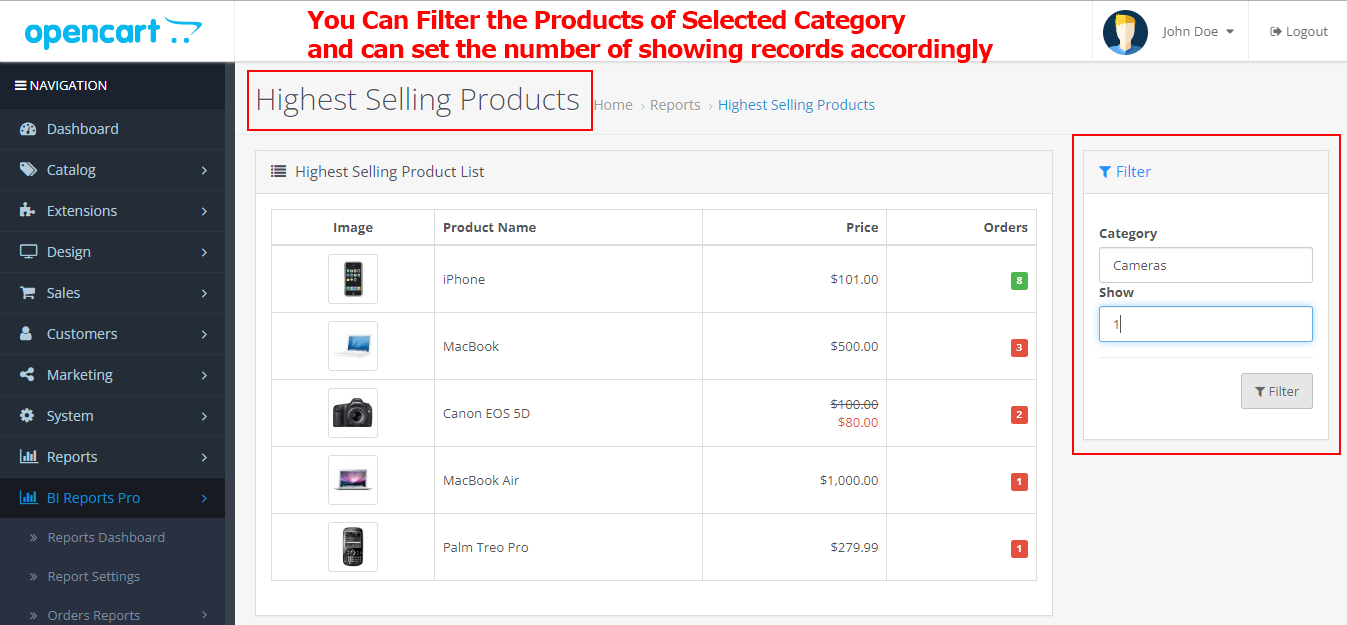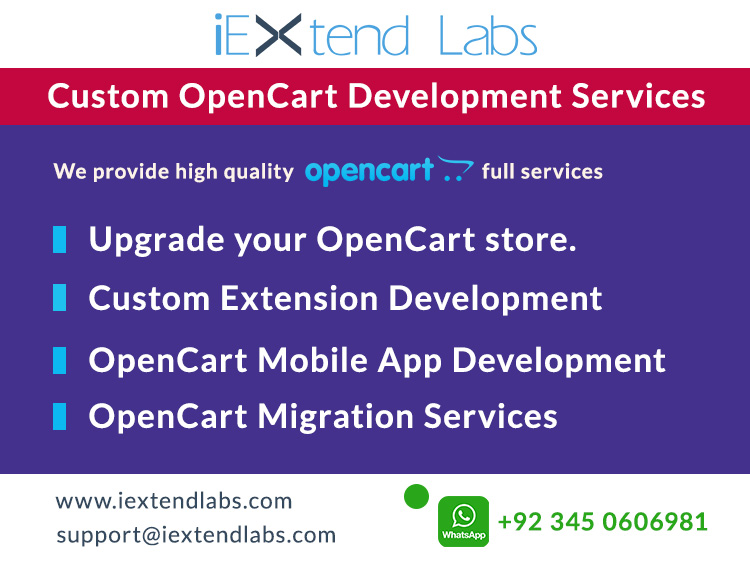 Top Selling Extensions