Create your own online store with Nice Theme!
It is absolutely FREE! But you can hire me to launch your online store! Please, contact me by email:
sergetkach.help@gmail.com
Demo
Front Page —
https://is.gd/nice_front
Category Page —
https://is.gd/nice_category
Product Page —
https://is.gd/nice_product
It is recomended to see demo on telephone also!
NB!
Theme is in progress right now so new functionality can be added. If you have any suggestions and wishes please
tell me more in a comment
Donate to the development of next versions!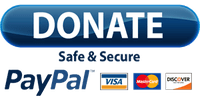 Improves for mobile version:
* Good view of header on telephones in comparation with Default theme
* In the product list, products are displayed 4 per screen, instead of one. It is like on big e-commerce platform
* Removed products description in the products lists
Desktop version improves
* Product Titles moved to top page
* Product Tabs moved to top to be in the viewport
Extensions used
* Mega Menu is included in this theme
* Quantity of product buttons
* Live Price Update when user choose an option or change quantity
* Short Description