OpenCart Favorite Links:
Favorite Links extension provides a
quick way for the OpenCart Store owner quickly navigate back to the store links
, he/she visits the most.
Links could be
almost every link in the backend of the store
like complex settings, categories, products, extensions, product attributes, system settings…
Demo

:
Click here for the demo
User:
demo
Pass:
demo
How to Install this extension:
1. Click on Extensions >Installer then upload the source file as per below image: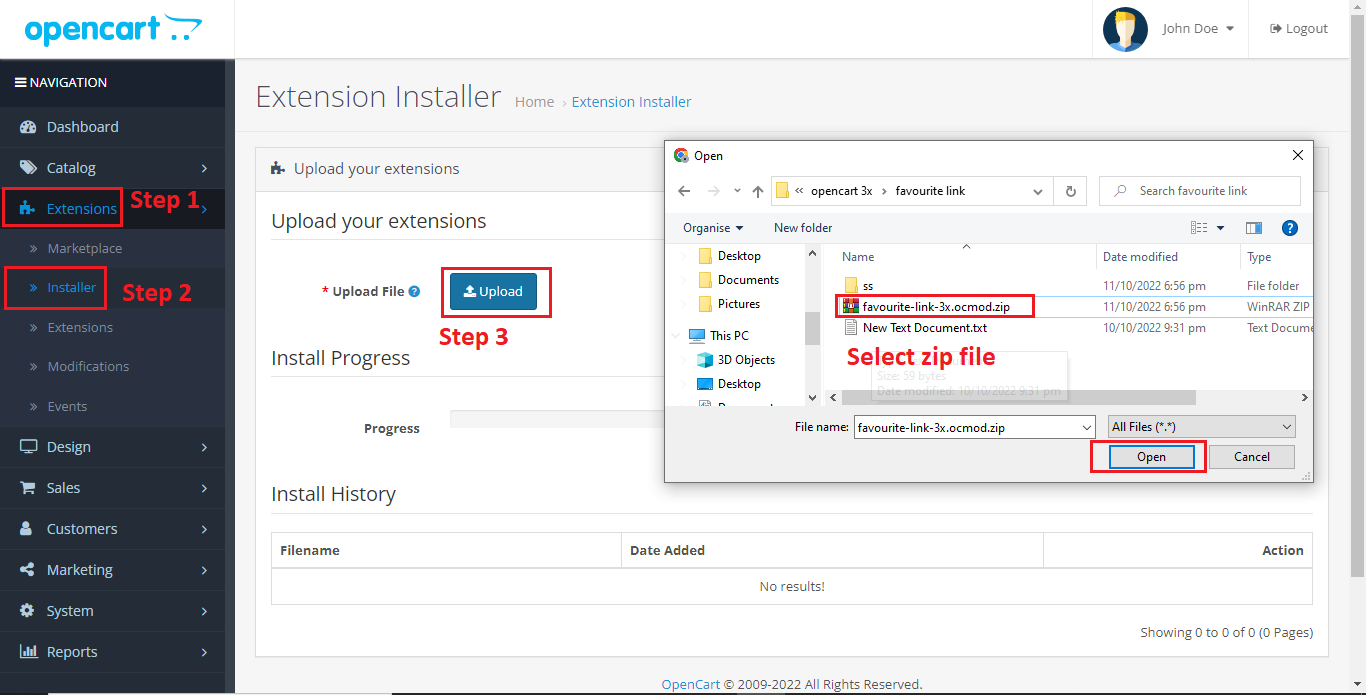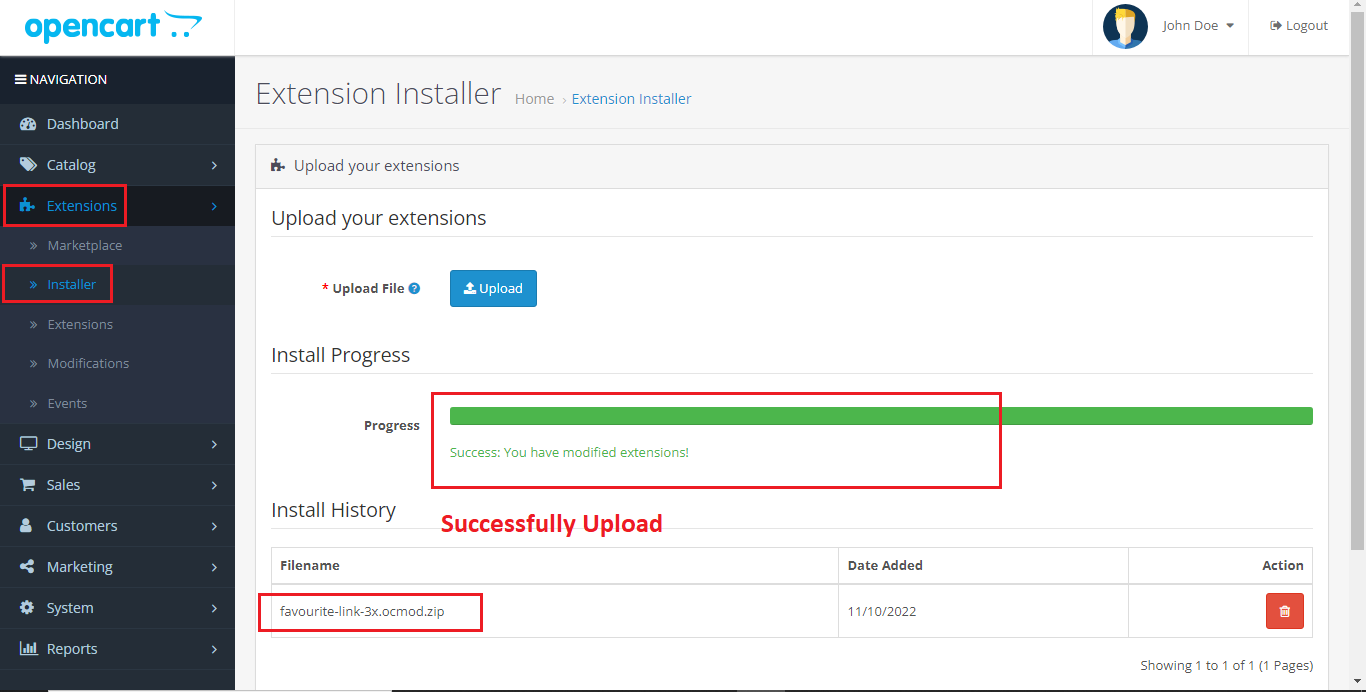 2. Click on Extensions>Extensions then select the Modules from the drop down as per below image: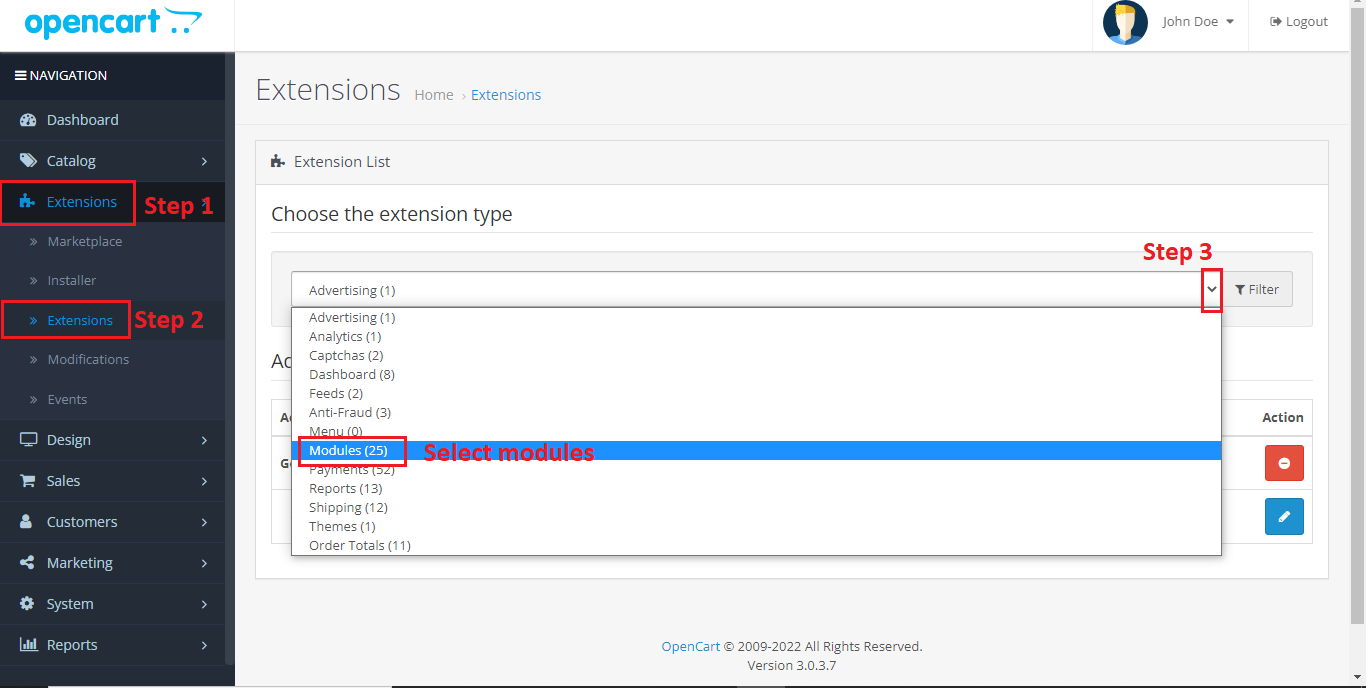 3. Select "Favourite Link" Module and click "+" icon to install the extension as per the below image: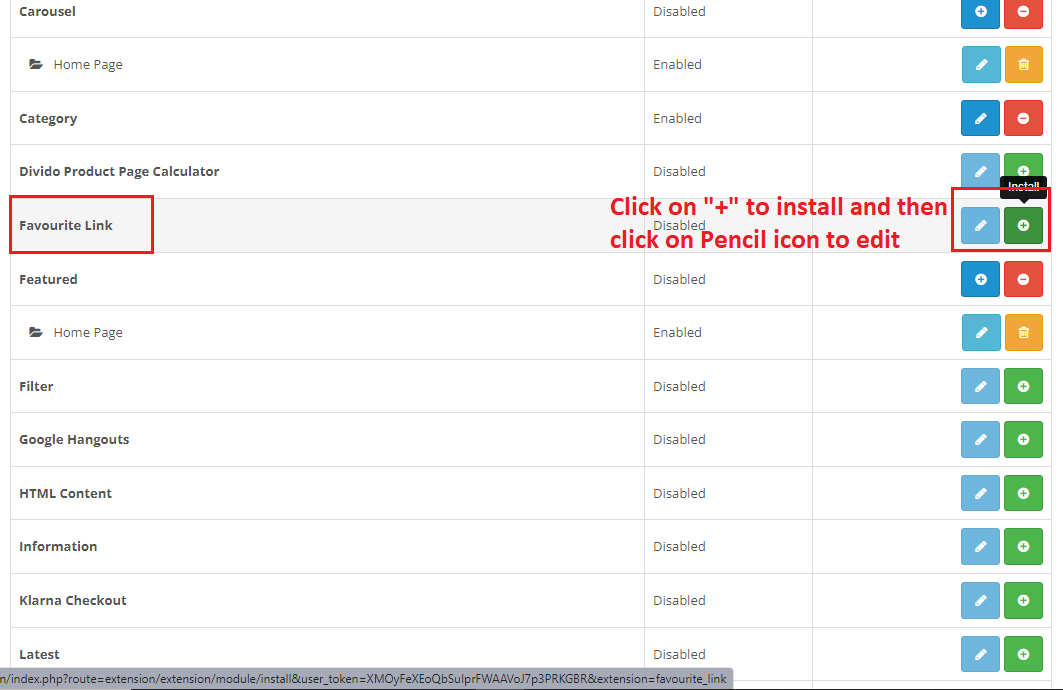 4. Click on Extensions>Modifications and Refresh the modification as per the below image: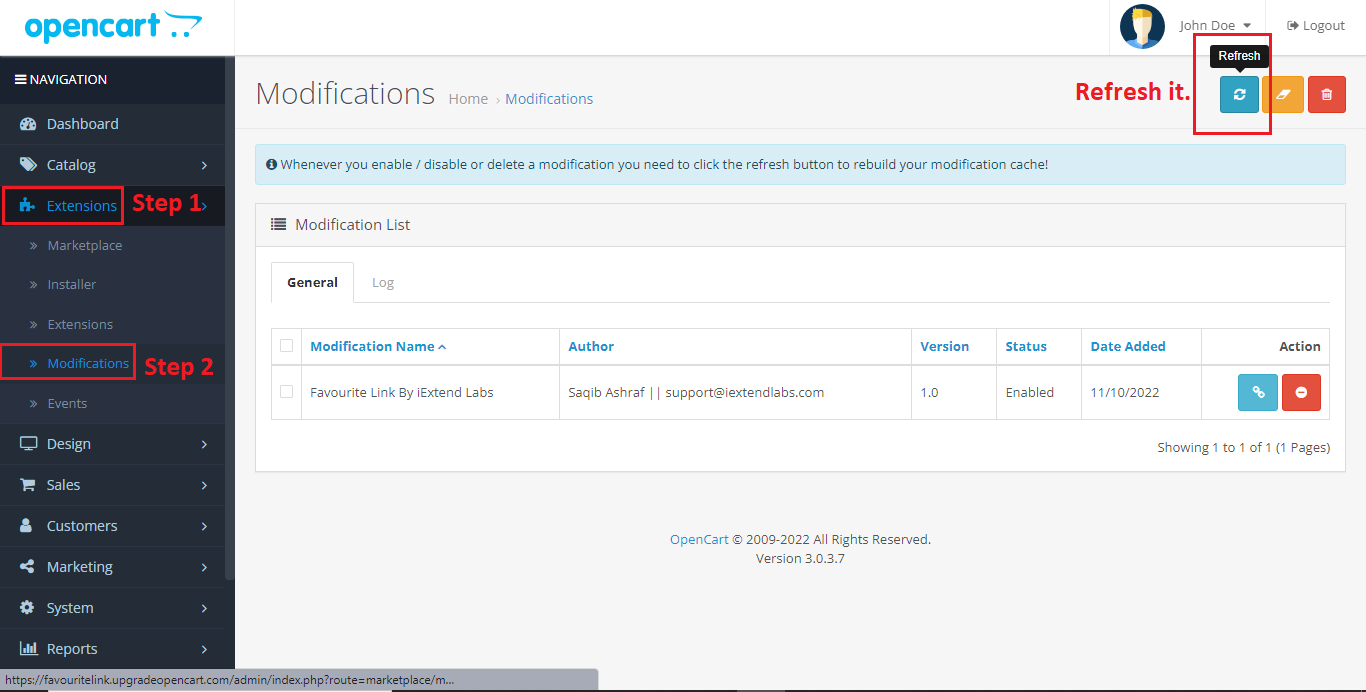 Extension Successfully installed
How to Use this Extension:
1. Click on the Main Menu "System" then click on " Add Favourite Link" choose "Enable" from the "Status"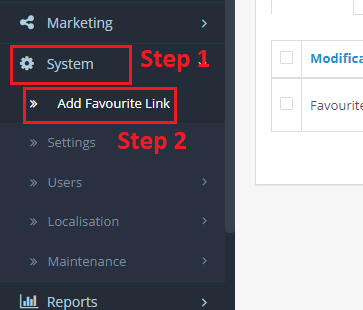 2. Start Adding your Favorite Links with Title, URL & Sort order options and save.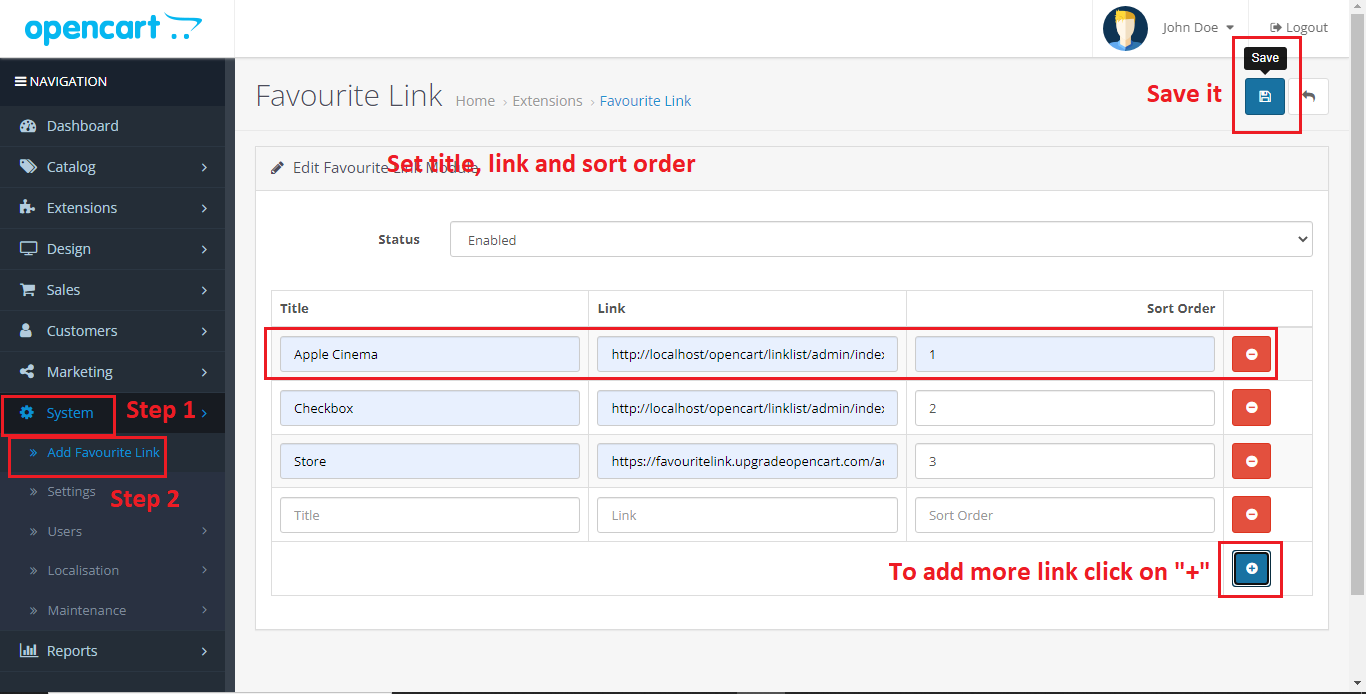 3. Favorite Links will be appeared on the left side main menu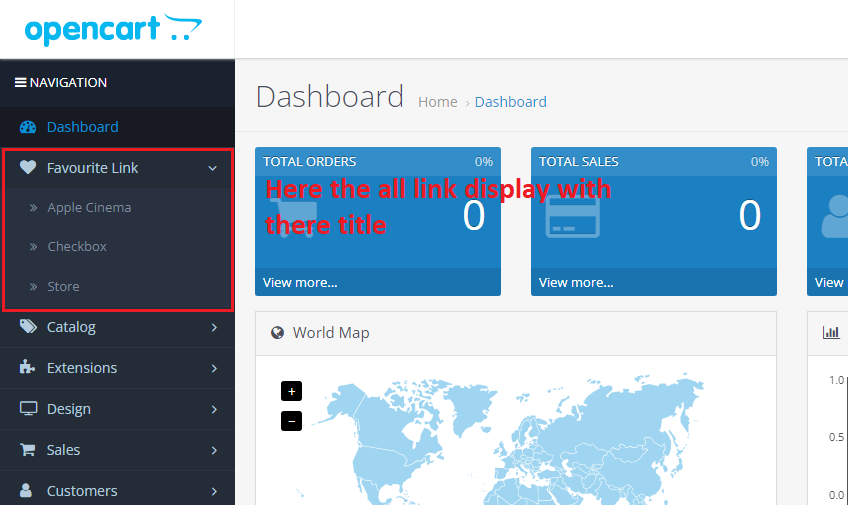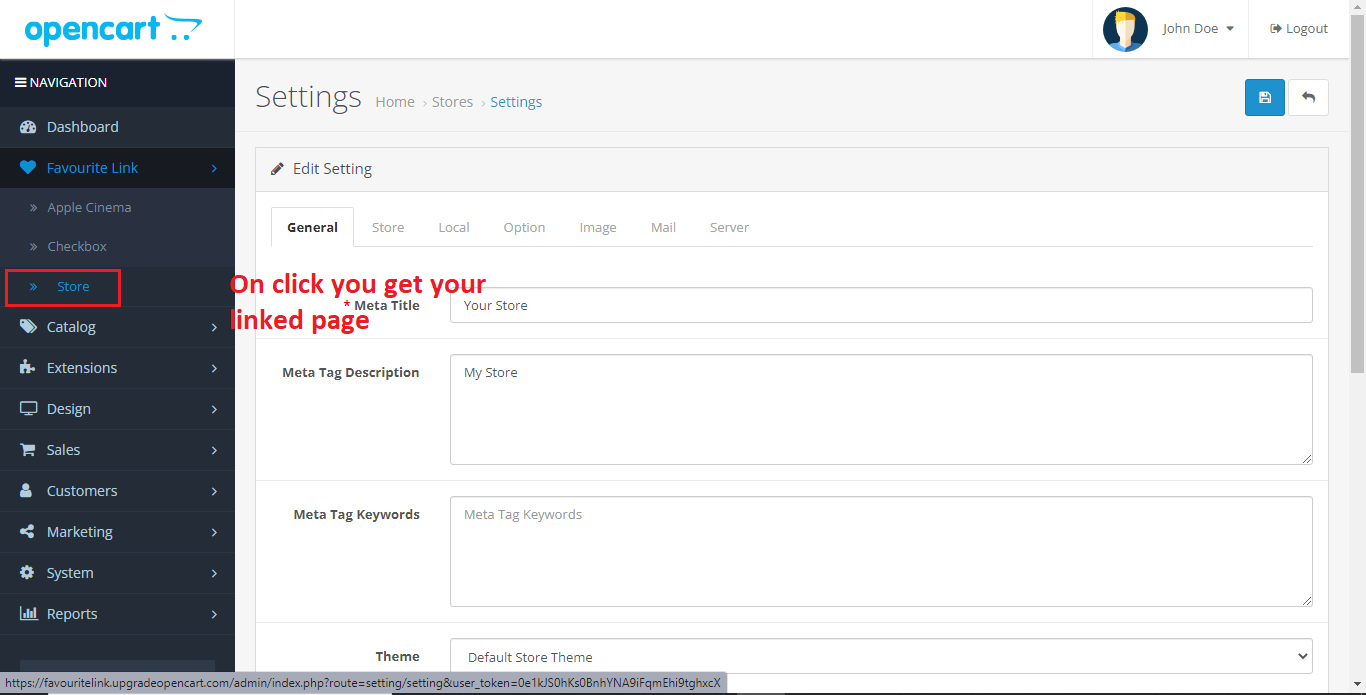 Top Selling Extensions