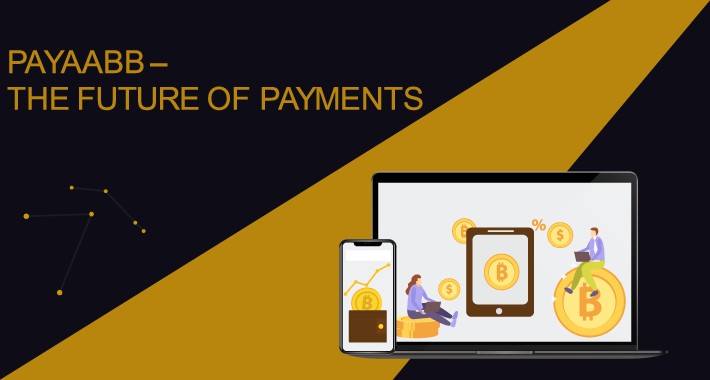 PayAABB – A Cryptocurrency Payment Gateway
A safe and easy way to accept over 400 cryptocurrencies in your online store or offline business.
Our PayAABB Cryptocurrency Payment Gateway was built with the core values of anonymity and security. Our easy installation process takes less than one minute! This plugin allows you to easily accept not only Bitcoin, Bitcoin Cash, Litecoin, and Ethereum, but other valuable crypto coins by simply adding them to your merchant profile settings.
Try our user-friendly interface and fast payment features and increase customer retention by allow cryptocurrency payments at your business.

BENEFITS OF PAYAABB:
• Accept 400+ cryptocurrencies, including Bitcoin, Ethereum, Binance, USDC and USDT. ERC20 and BEP20 tokens are supported.
• Platform is 99.95% secure, protected with a SSL certificate, Google 2FA, Google Authenticator and encrypted with other security features developed by AABB
• Add PayAABB as a plugin in your existing online shop, use as an app when on the go
• Customers can pay for products and services with crypto at retail locations
• Instant confirmation after making a payment
• Zero chargebacks
• Accept payments for B2B and B2C transactions
• Diverse methods of accepting payment for goods and services, consolidated under one merchant account
• Keep the customer on your website, no redirection to third-party websites or iframes during checkout.
• Keep your data safe, no need to give your customer's data to a third party
• No KYC or product restrictions
• Peer-to-peer transactions
• No additional setup costs
• Lowest settlement fee of 1.5%
• Supports cross-border transactions and instant payments
• No restrictions on the plugin or your account
• Access the dashboard to get detailed information about transactions
• Ability to automatically exchange received cryptocurrencies for a stable coin like USDT or USDC
• Merchant can install the same plugin on any number of websites
• Receive donations in any of the cryptocurrencies


ABOUT PAYAABB
PayAABB, a crypto payment gateway, developed by Asia Broadband, Inc. (OTC:AABB), connects with the rest of the AABB solutions to provide a highly lucrative tool for both businesses and customers.
Established in 1996, Asia Broadband, Inc. is a high-margin resource company focused on the production, supply, and sale of precious and base metals to primarily Asian markets.
In March 2021, Asia Broadband launched a gold-backed cryptocurrency, using $30 million of its gold bullion as collateral with the goal of becoming a worldwide standard of exchange that is secured and trusted thanks to its unique mine-to-token vertical integration.