Purpose:
This contribute Multi Vendor/Drop Shipper module to extend OpenCart availability to allow store admin to manage each product associate to third party vendors information. This is especially useful for drop shipper to keep track of the product information such as country origin, product cost, shipping cost, product URL, store URL, contact information and etc. The module is well integrate for online shop that selling digital product like software, picture or music download.The system has integrated with email system to trigger email to vendor when respective products from vendor are placed by customer either during checkout or history orders is updated.
Features:
Allow to add unlimited vendors information
Allow to add unlimited shipping couriers
Product shipping and digital download supported
Monthly sales order report for each vendor
Payout report for vendor
Simple PayPal button for easy payout at product page
Simple PayPal button for easy payout to vendor by accumulated monthly sales order
Auto calculate new cost after combine product cost and shipping cost (own estimate shipping cost)
Easy access to all products from same vendor
Easy email message modification sent to vendor from store admin
Easy email activation to trigger notification email to vendor at Checkout Or History Order status update
Strict permission control over vendor login to manage own product, category, download, information, profile and password
Each vendor reserve own dashboard (Sales order, Total sales, Total Orders, Total Products and Statistic chart)
Store front vendor sign up interface
Easy default vendor account setup during sign up (example : commission, store and categories)
Product pending approval feature added
Restricted vendor images folder for better security
Vendor print invoice button enable
Easy control to print store or vendor address at invoice
Easy product limit control over vendors
Easy setup shipping rate per product enabled
Easy show/hide category menu for vendor account
Allow different commission level to associate for each vendor (fixed rate, percentage, percentage + fix rate or fix rate + percentage)
Allow pay per product at sales transaction through paypal standard
Order status update notifcation control (system trigger email to customer only when all item are shipped by vendors)
Single tax rate enabled
Enchance payment record selection in vendor payment transactions (Now you have option to choose when add payment record such as Paypal, Cheque and other payment method)
Enchance by adding multiple checkout option to trigger notification email to vendor when customer checkout
Multi-flat shipping module
Allow personalize attribute, attribute group and options customization at vendor interface
Coupon support for vendor at product level discount
Include three payment gateway (cheque, bank transfer & paypal) to customer pay to vendor directly at multi-store purpose
Added shipping couriers image at checkout page for multi-flat shipping module
Paypal Adaptive Payment Ready (module sell separately)
Below screen captured is the NEWER version available at this link

>> New Version <<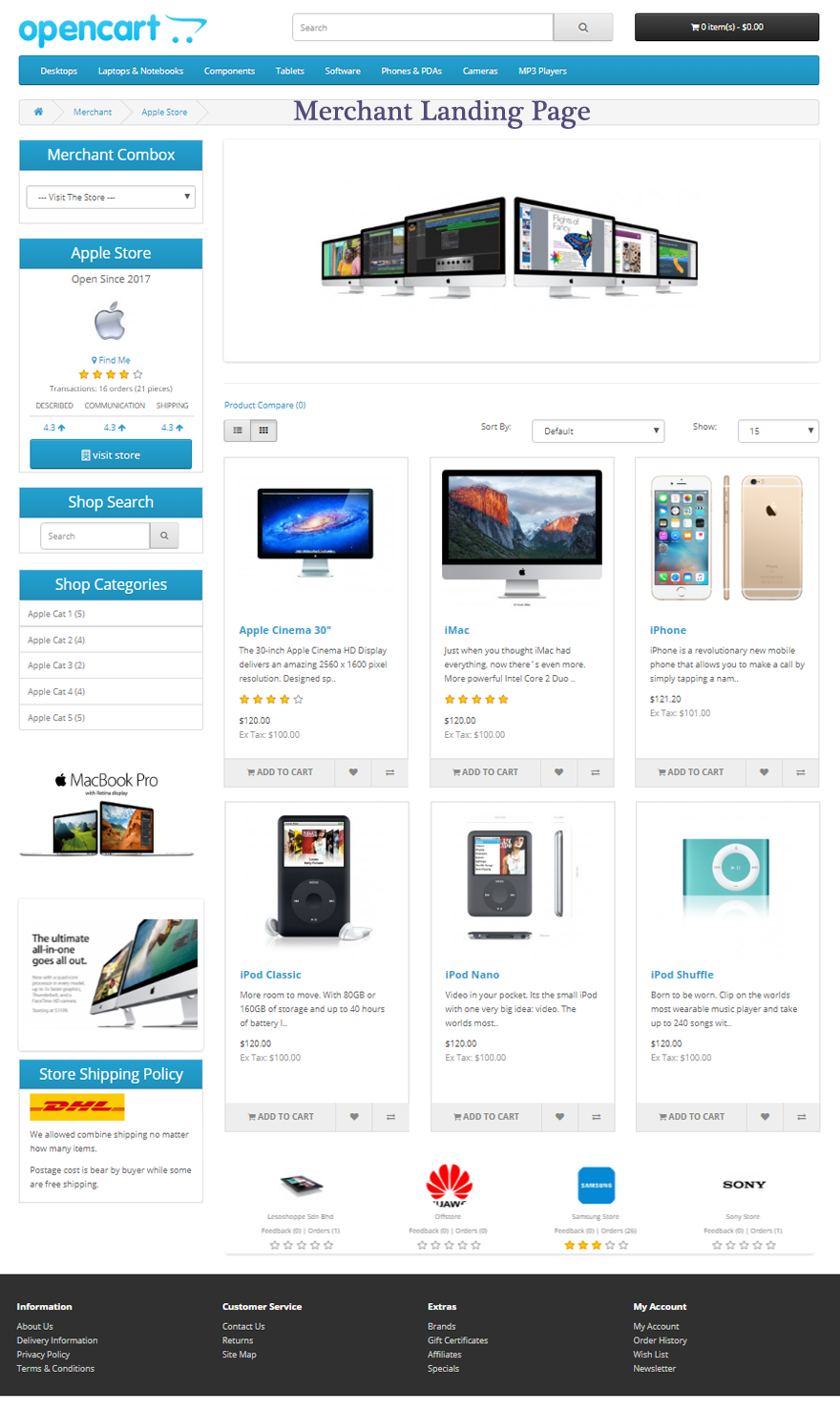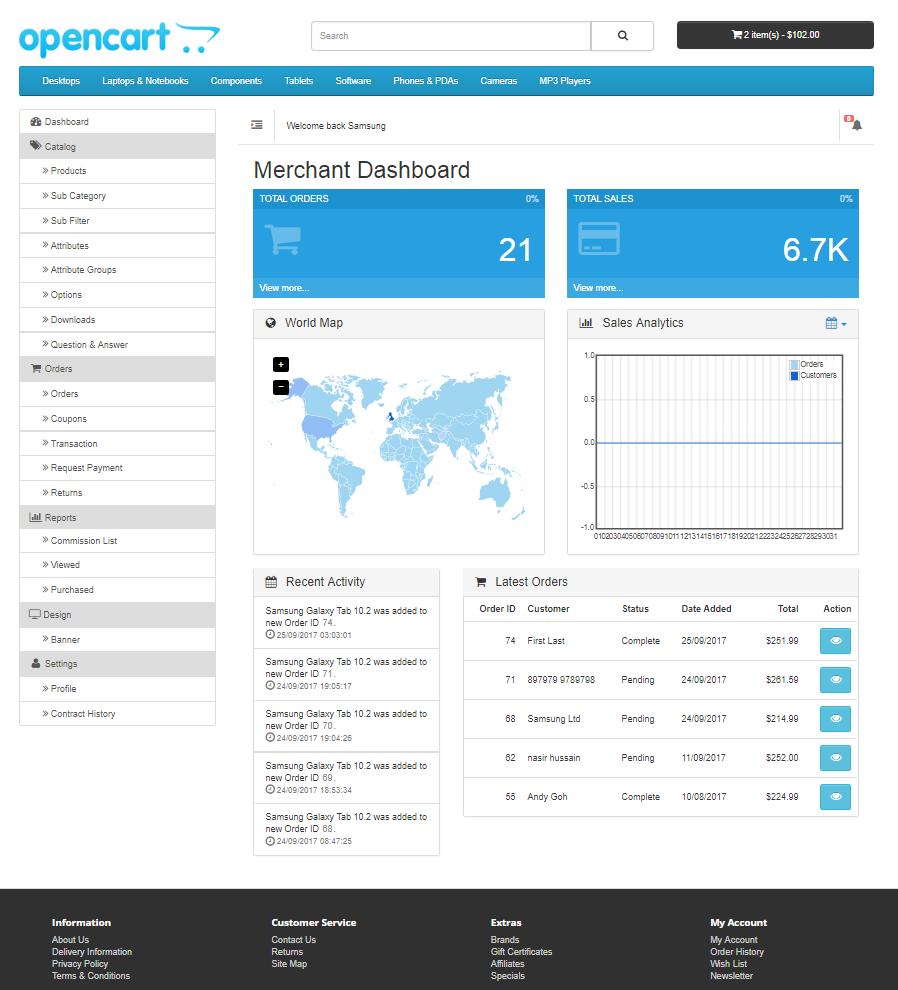 PLEASE CLICK ON DOCUMENTATION TAB FOR ENHANCEMENT NOTE
YouTube
IMPORTANT
Please understand all Q&A Or support needed from comment below are replied through email. Thus you see less activity in comment area from us. It is guarantee that we will response to you within 24 hours unless we do not receive notification email from OpenCart. When this happened, please send email direct to waabay@gmail.com. Thank you.